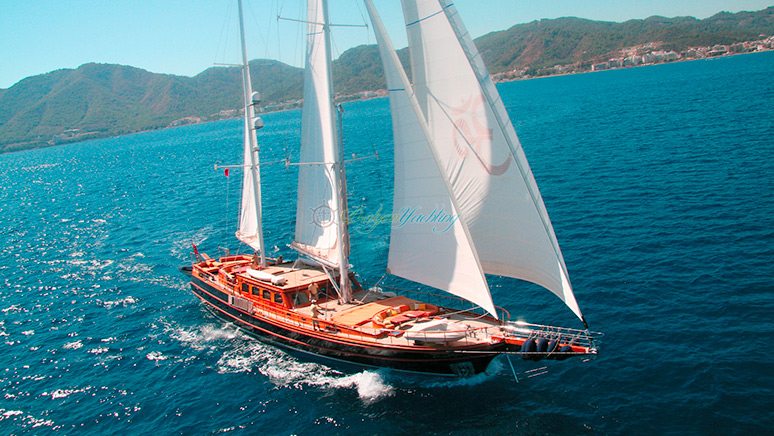 Motor-Sailors and Gulet yacht charter vacations combine sailing and motoring for the best of both worlds. Motor-sailors are powered mainly by the engine. Whether this is your first time exploring or are coming back to charter in another destination, we are here to assist.
Motor Sailors and Gulets (pronounced – Goo-let) are spacious and can offer near equal staterooms with ensuite bathrooms. Powered by both wind and sail this design offers the best of both worlds.
Gulets are typically built in Turkey and in Greece. The best traditional designs are built in Bodrum, Turkey.
When the winds are strong, she is a comfortable way to travel.
Gulets are featured in the Mediterranean as a perfect couple and family way to travel.
Spacious sunning areas are located both Aft and Forward on deck.
Outdoor dining is perfectly sheltered by an awning.