MEXICO and the SEA of CORTEZ YACHT CHARTERS
IDEAL TIME TO CHARTER: January – April
Mexico's Sea of Cortez, also known as the Gulf of California, paints a more authentic picture of Mexico than visiting by cruise ship. Take a private yacht charter vacation to this vast sea which divides the Baja Peninsula from the mainland, and enjoy spectacular scenery and fewer crowds. Get a flavor of the true Mexico when you visit the region's towns. With the exception of Cabo San Lucas, a popular tourist location, there are quaint ports and many remote islands with amazing biodiversity. The marine life in the Sea of Cortez is outstanding, with common seasonal sightings of migratory blue whales (largest of species coming from the Artic and Alaska), California sea lions, frigate birds, blue-footed boobies and dolphins. Kayaking, snorkeling and diving here offer a wonderful way to view the pristine landscapes and diverse wildlife.
COVID travel restrictions:  Sea of Cortez Baja, Mexico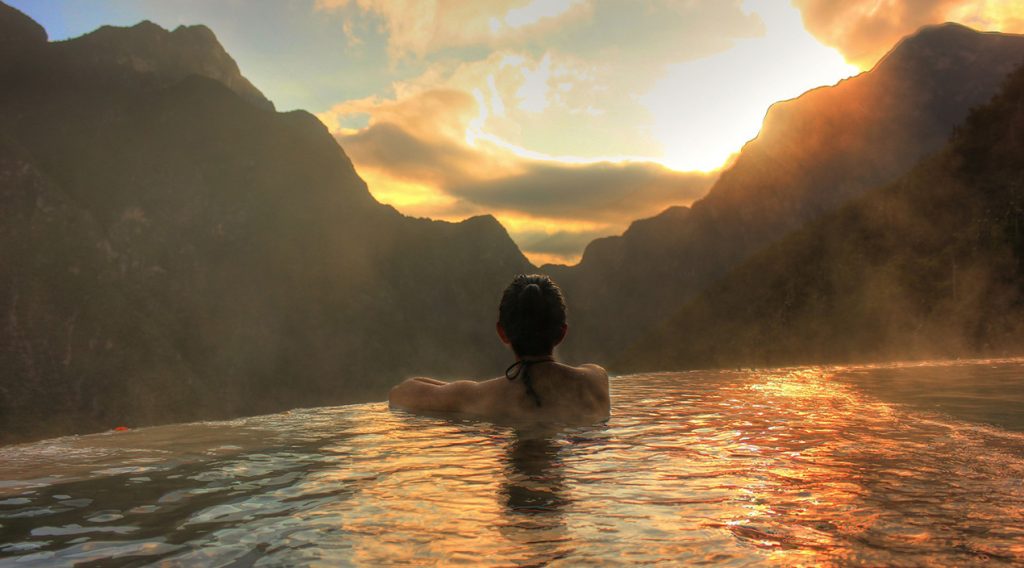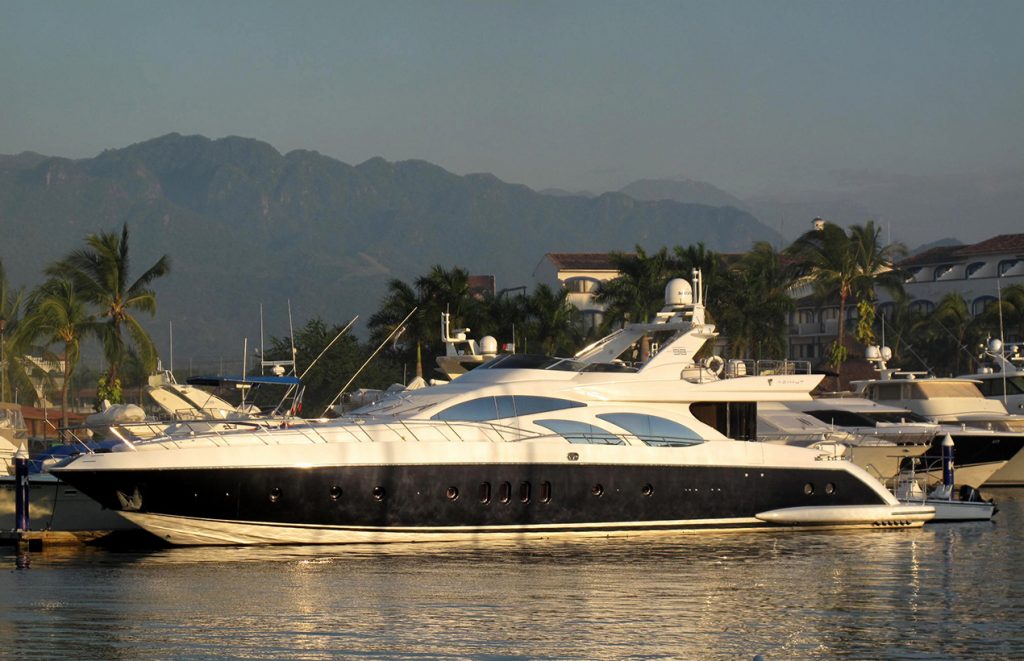 SUGGESTED ITINERARY
For best results, tell us your desired travel dates and itinerary ideas and let our complimentary planning service do the rest.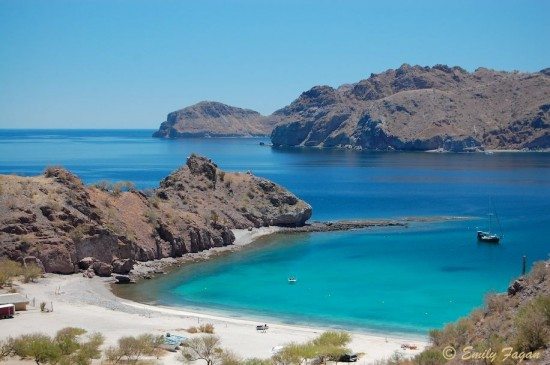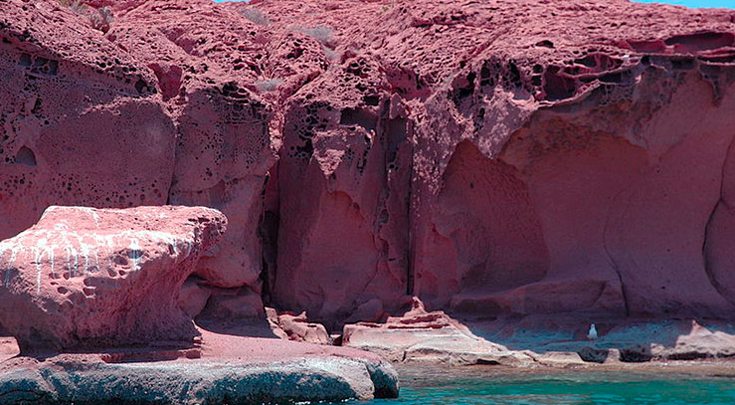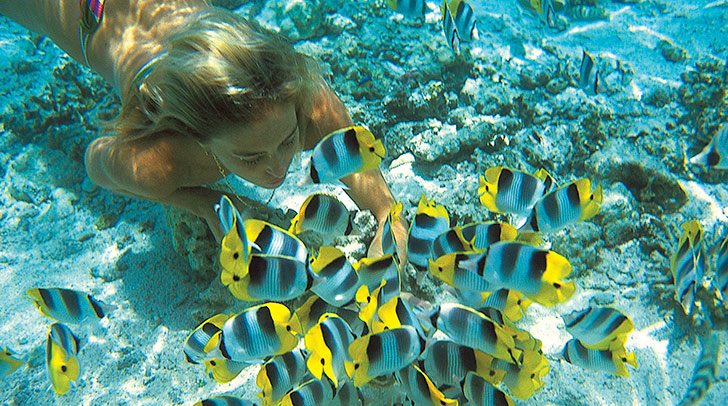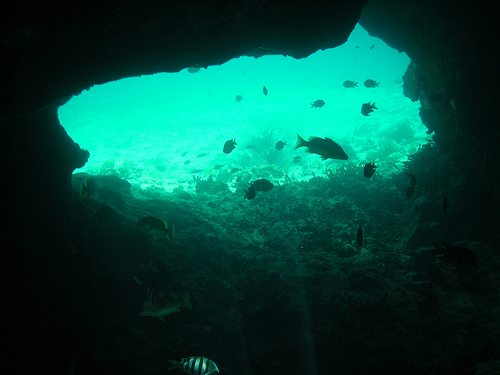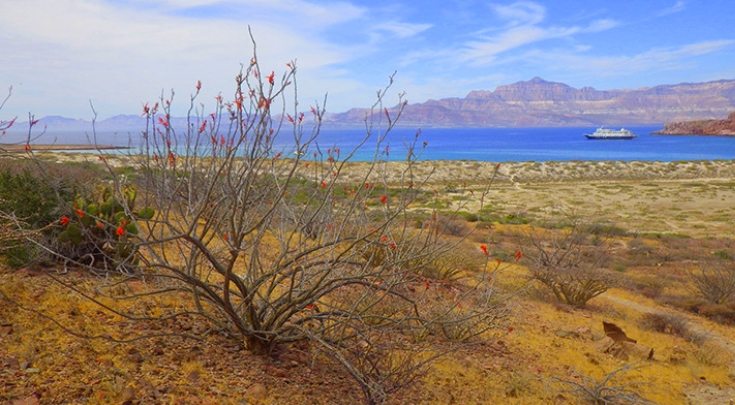 DAY 1
La Paz to Puerto Balandra – Arrive La Paz, depart marina and anchor at Puerto Balandra (8 miles, 1.5hrs) passing Roca Lobos to see sea lions. This is an isolated, unpopulated coastal area with eight beaches, an interior salt lagoon and a rock formation called "El Hongo" (the mushroom) which has become the symbol of La Paz. This area is surrounded by low reddish mountains that contain the occasional desert tree and huge cardón cactus. The red color of the mountains contrasts with the white sands of the beaches facing the Gulf with its turquoise, blue and green waters. These waters are filled with thousands of multi-colored small fish, coral and larger fish such as tuna, striped mullet, "sierra", barracuda, dogfish and green sharks. There are also starfish and stingrays here.
Just back from the sea itself is a salt lagoon created by sea waters that occasionally come inland. It is shallow enough to walk across and surrounded by mature mangroves. The water is generally very warm, about 84F/30C average, and because of this and its shallowness, the water evaporates rapidly, making it saltier than the ocean water. While there are small beach restaurants (palapas) and places to rent equipment for aquatic sports it has not been built up by the community that lives in the La Paz area in order to preserve its natural state.
DAY 2
La Paz Bay to Isla Espiritu Santo – Head across La Paz bay to swim with whale sharks. After lunch sail back to Isla Espiritu Santo and anchor in Puerto Ballena. *Explore the bay by tender.
DAY 2 (ALTERNATIVE)
Bahia San Gabriel – Visit San Gabriel (7 miles, 1 hr). to  dive the wreck of the Salvaterra (sunken ferry at 60 feet deep) or snorkel Rocas Suwanee in San Lorenzo Channel. In the afternoon, hike or walk (easy well marked trail, approx 2 miles one way) over island to Playa Bonanza or move to Puerto Ballena (4 miles 0.5 hr).
DAY 3
Puerto Ballena to Galeta Partida – Diving or hiking day.  In Puerto Ballena, snorkel at Isla Gallo and/or Isla Gallina or dive either Fang Ming wreck (70 feet deep, mast at 177 below surface) or Lapas No3 wreck (60 feet deep, mast at 27 feet below surface), wrecks were purposely sunk to form  reefs.   Optional: take a short hike around the bay.  In the afternoon, sail to Caleta Partida (6 miles, 1hr), beach, paddle boarding (Caleta Partida is perfect to learn to paddle board as it is very sheltered flat water and shallow), snorkeling, short hiking trail to head of bay, cross over beach and paddle boarding to sea caves on east coast.  Fun activity: remote controlled sail boat regatta.
DAY 4
Beach, dive or hike – After breakfast morning sail out into La Paz bay. Anchor Ensenada Grande on Isla Partida for lunch. Travel Magazine voted this the most beautiful beach in Mexico and one of the top 12 beaches in the world. Beach, hike up hills overlooking the bay, swim, snorkel, tender ride round to next bay (Las Cuevitas) to see blue footed booby colony, dive at Rocas Tintorera.
DAY 5
Los Islotes – Snorkel and swim among friendly and curious sea lions. With its rugged cliffs and coves carved deeply into the coastline it is a good place to go beachcombing or take a hike along the rocky coast, keeping your eye out for brown pelicans, gulls, wandering great blue herons, and boobies. Depending on weather conditions, you may sail down the east coast (lunch underway) and anchor at Playa la Bonanza (12 miles, 1.5 – 2hrs).  enjoy an afternoon stroll on the beach (nearly 2 miles long crescent shaped white sandy beach), or return down the west coast and revisit any of the previous anchorages you'd like to enjoy again.
DAY 6
Playa Bonanza or Puerto Ballandra – If at Playa Bonanza, spend the morning at anchor to enjoy water sports.  Divers, hike across the island to Bahia San Gabriel (easy well marked path, 2 miles each way) to dive the wreck of the Salvaterra in San Lorenzo channel.  If on the west coast, morning at anchor enjoying water sports, afternoon sail to Puerto Ballandra (10 miles, 1.5hrs) or return to marina for evening, ready for a night on the dock or a meal ashore in La Paz.
DAY 7
La Paz – After breakfast return to marina (8 miles, 1.5hrs) and go ashore to experience La Paz.
FEATURED YACHTS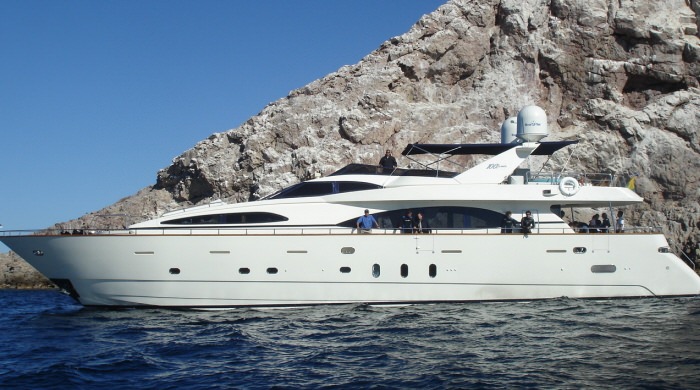 100ft Azimut Jumbo
10 Guests | 5 Cabins | 5 Crew
From $53,000/week plus all expenses
Repositioning fee to La Paz may apply. 16% IVA tax in Mexico
Operating in San Jose Los Cabos (Winter), La Paz (Summer)