OUR COMPANY
Founded in 1986, an independent private yacht charter company, Carol Kent has a long-standing reputation in the charter industry worldwide with high repeat business. Experience and dedication to travel, we offer unparalleled experiences worldwide.  Abiding by strict company industry ethics, experience and expertise has earned us the respect of our clients and partners.  We can boast an 85% repeat clientele through the years. Clients rely on our travel experts and top-tier partners to create extraordinary customized land and sea travel experiences.
In addition to running the company, Carol is the Immediate Past President of the American Yacht Charter Association (AYCA), 2020-2022. Read more here about the challenges and teamwork during Carol's term.
In 2017, she was voted the International Yacht Brokers Association's Charter Professional of the Year.
We feature Class A yachts that range in size from 50′ sailing catamarans to 200′ plus motor yachts that travel the world.  Most importantly, the experienced captains and crews are noted for impeccable service. We frequently travel the world to enhance our expertise, build local knowledge, and expand partnerships with established local experts, all to ensure your satisfaction.
You can learn more about our expertise and credentials at our Meet the Experts page.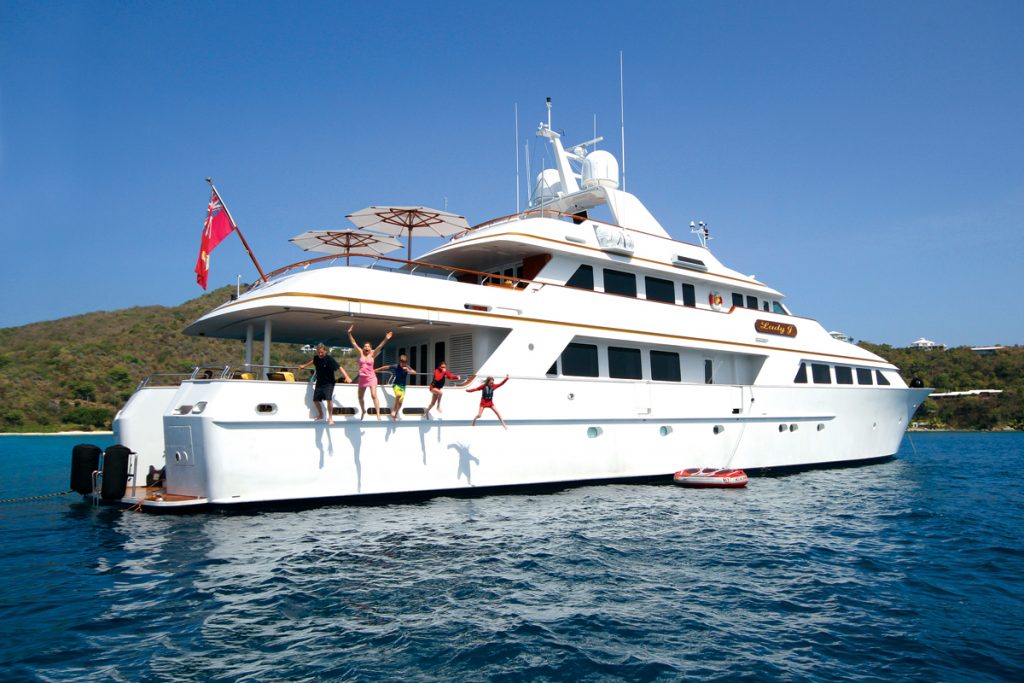 OUR PLEDGE IS YOUR EDGE
Our planning services, our vast first-hand knowledge and our strong relationships are complimentary assets for you, the traveler. We continue to build our high reputation and worldwide partner relationships with every client, every day. To your advantage, we do not charge separate or up-front fees for our service. We are paid by the yacht operator. All deposits you pay to secure your yacht and date are held in a secure escrow account and released to your yacht based on the terms of the specific charter Agreement you sign with the Yacht owner at the time of the deposit (by the way, we encourage you to purchase Travel Insurance when you are securing your yacht charter purchase). This transparency helps assure you of our high standards of ethical behavior and our dedication to your satisfaction. As one of the longest-running luxury yacht charter operators in the world, we recognize the importance of your satisfaction. That is how we build and maintain our reputation. Thank you for choosing Carol Kent Yacht Charters International!