Along with so many other industries, the yacht charter world faced multi-layered challenges during this time. At first, clients weren't sure how to plan future travel or how to approach plans already made. We all learned together best practices for Covid safety and became well-versed in the ever-changing strategies for keeping clients, crew, and ourselves safe. Clients rescheduled. Travel insurance policies changed. Charter contracts needed addendums. Then quickly, there was a definite uptick in chartering in New England, the Caribbean, Croatia, and Greece – all of which remain hot destinations.
AYCA
members pooled their energies and resources to give clients the best possible experiences during challenging times.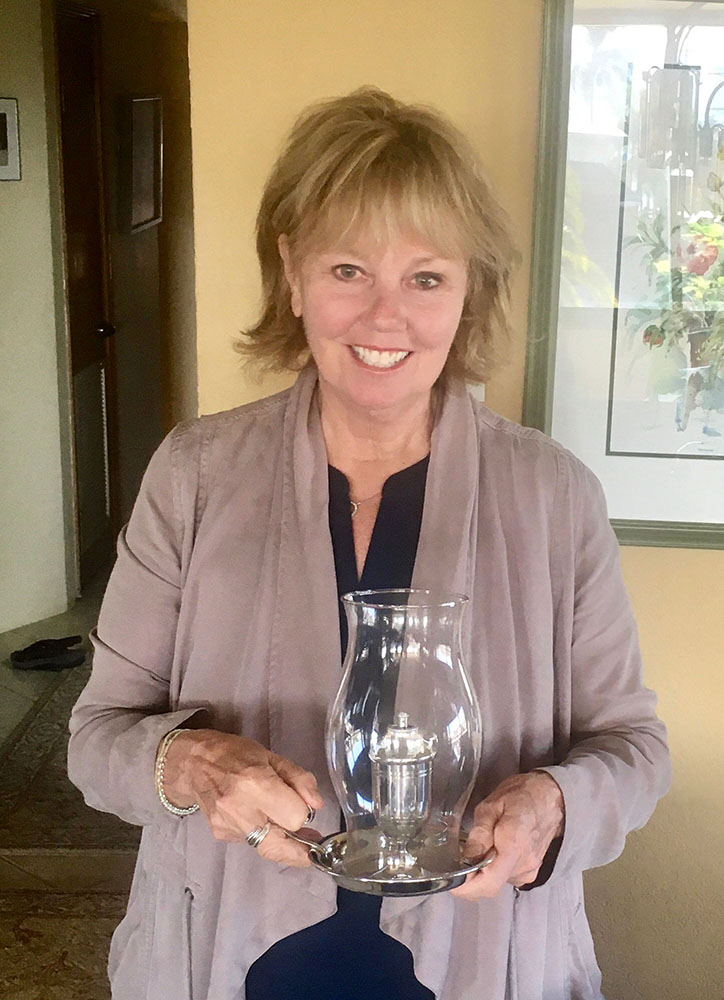 Carol Kent, outgoing President of the American Yacht Charter Association, holding the lantern gifted to her for her service, 2020-2022
However, the best aspect of my Presidency was
AYCA's
terrific Board of Directors. I had the pleasure of working with these consummate and resourceful professionals who supported our efforts to maintain assurances to our top yacht charter brokers. Choosing a reliable, professional broker is key to a client's successful charter and to the memories of having fun, re-energizing, and being safe when traveling. To that end, I am proud of the support system that we have built for our valued charter brokers as they serve our valued clients.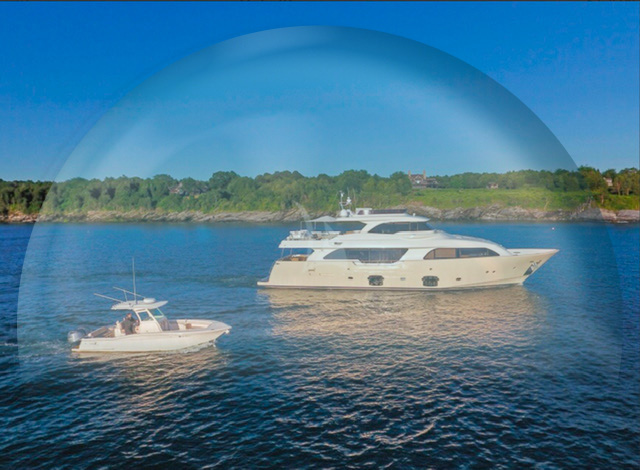 Yacht charters with trusted friends, family and crew is among the safest forms of travel.
It has been an honor to serve. Thank you, dear
AYCA
members and Board, for a time in our history together that I will always remember.

Look for this logo and know you are choosing a top professional charter broker.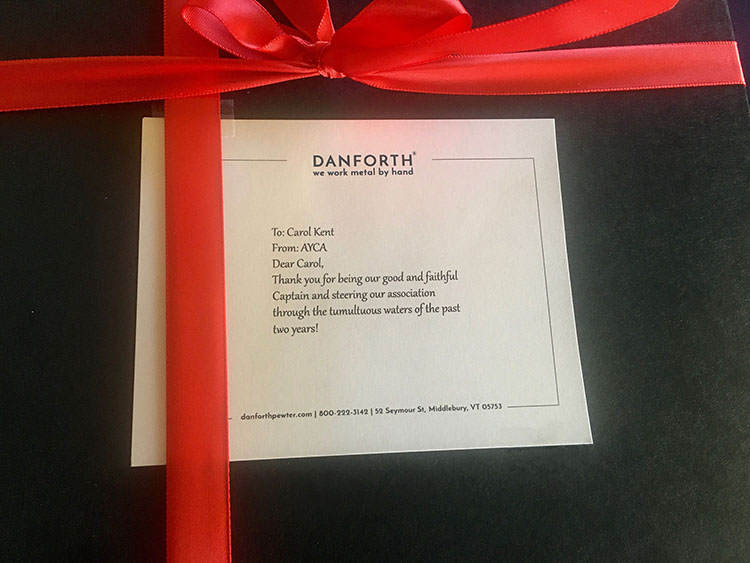 Thank you note to Carol Kent for serving as AYCA President, 2020-22