YACHT CHARTER FAQS
The most frequently asked question when talking with new customers is " What does it cost to charter a yacht?"  We have outlined the best way to approach chartering with this guide to planning.
When you choose Carol Kent Yacht Charters International, you are selecting professional yacht charter specialists, recognized and awarded by clients and peers, with a record of 85% repeat business. We advocate for you, the client.  Our role is to guide you through a successful yachting experience, using our intimate knowledge of yachts, crews, destinations, customs, maritime law and contracts, and constantly fluctuating international conditions. We partner with vetted service providers to smoothly handle your full travel needs including basics like airfare and hotel, as well as any and all special arrangements you may desire to ensure a thoroughly satisfying experience.
Read our FAQ below for answers to some common questions, or just contact us directly.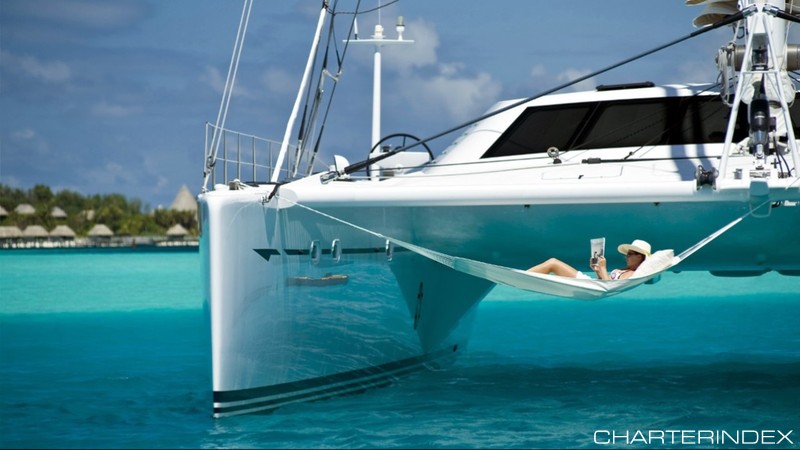 FREQUENTLY ASKED QUESTIONS
1. How many guests can a yacht take?
Honeymooners, families, couples, and even large groups can be accommodated. Especially large groups may also consider a Tandem or Flotilla charter involving two or more vessels.  We arrange it all.
2. How much does it cost?
The main three pricing factors are the number of people traveling with you; the type and size of the yacht; and seasonal demand.  An early start to your planning helps mitigate it all.  Here are a couple of client examples that illustrate the range of possibilities.
Example A: An "All Inclusive" (Sail or Motor – crew, food, beverages, toys, and fuel) for 7nights/8days in the Caribbean: Example: 65ft AEOLUS Sail Catamaran.
Example B): A "Plus All Expenses"  (*APA – food, beverages, yacht, tender, jet skis fuel, dockage, etc) approximately 25% – 40% of the base charter fee.  The APA varies from sailing vessels to large motor yachts.  Example:
*APA ( Advanced Provisioning Allowance) – this percentage of the charter fee is collected at the balance for your charter, allowing the crew to provision and keep track of all your onboard expenses during your vacation.  The Captain or purser maintains the accounting for all APA expenses during the charter.  At the end of your private yacht charter, the receipt provides a breakdown of expenses.  You may keep track also of your charter.
TAXES OR VAT varies from state to state and country to country.  This percentage is based also on the base charter fee.  Europe has Value Added Tax which is not refundable.
CUSTOMARY CREW GRATUITY is also based on the charter fee.  It is however at your discretion to tip appropriately your satisfaction with the service the crew provides.  Note also that they work 24 hours to ensure your safety, prepare and serve your meals and drinks, show you the best features of the cruising area as your guide, and provide an overall memorable week or more.  Tipping ranges from 10%-20%.
Example C): "Captain Only Charters" is just that!  You cook and clean, and your Captain navigates. It allows you to relax and enjoy, and even participate in sailing.  Since most Captain Only charters are either "sailing" monohulls or catamarans in the Caribbean.  In the Mediterranean, it is more common to arrange a motor yacht, hiring the Captain and Cook separately on the under yachts under 65′ feet.  Click the link for more information.
Example D): "Skipper your Own" is called Bareboat" charters.  You do all the navigating, cooking, and cleaning and are totally responsible for the yacht you have chosen to charter.  Sample Caribbean bareboats: Click the link for more information.
3. Do I have to charter for a full week?
Charters customarily cover a week, but other options exist.  We have seen Charters that range from a "land and sea" vacation that involves a couple of days at sea, using your yacht as a floating luxury hotel, transporting you to your selected ports of call, to a multi-month "sea-battical" with occasional docking to replenish supplies. If you have specific dates in mind, kindly specify them using our brief Enquiry page to get started.
4. Who are the crew?
On many yachts, a Captain and Cook can accommodate up to 8 guests. More services mean more crew! On a larger yacht such as the 161ft ZOOM ZOOM ZOOM, your crew can number anywhere from 9 to 20 based on the services you require, including the Captain, 1st Officer, Chief Engineer, 2nd Engineer, Chef, Chief Stewardess, Head Stewardess, Stewardess (2-5), Boson, Deckhands (1-3) and Purser.
5. Can we bring small children?
Yes! Babies and small children are welcome on many yachts. Child supervision is essential, and your plans may call for a nanny figure to accompany your family if you require the supervision of children when you cannot be present. The Crew is focused on other equally important things and, although they certainly can add to the fun, you should not rely on them to perform a "nanny" role.
6. Can I become dive certified during my yacht vacation?
Yes, with a licensed Dive Instructor aboard. Some yachts offer dive courses and certification, so please include that request when you Enquire, so we can accommodate you. Your other option is to take courses beforehand from a certified school.  Just be sure to seek an "open water dive" certification.
7. Can I get "gluten-free", vegan, low sodium meals?
Absolutely! Part of the planning involves organizing all your needs, requests, and preferences, to ensure your chef and crew are prepared to accommodate them and ensure a thoroughly satisfying yachting experience.  Once your deposit and charter agreement has been completed, we send out the Preference Sheet for your charter party to complete.  This provides the Chef/Cook with detailed dietary information.
8. Can I wear my shoes on board?
Good question. Usually, no – with a few exceptions. Curiously, there is a book titled "No Shoes Allowed" in which titans of industry became humbled by taking off their shoes while cruising. Of course, some health conditions like diabetes may require special precautions, and allowances are made to keep shoes on in such exceptional cases. Otherwise, you will generally be expected to wear boat shoes only (not to be worn on land and sand), or just enjoy barefoot freedom which, incidentally, helps keep decks free of sand and other objects. Bare feet help you enjoy safe, sure footing in wavy sea conditions.
9. What is the itinerary?
Your itinerary is, of course, planned well in advance, but it is discussed with the Captain every morning of your charter, to consider the weather, your interests, seasonal delights, and your often-heightened sense of adventure. No two yacht charter itineraries are identical, and that's fine with us.  We handle contingencies, offer insights based on our experience, and provide intriguing details about yachting, ports of call, and the many delights that await you. There is no app for this!
10. Can I have jet skis, paddleboards, and kite-surfing?
Most yachts offer an array of toys. If the toys you seek are not standard equipment on the yacht you select, rentals may be available in a nearby port or pre-rented and brought aboard before departure.  When in doubt, ask.
11. Can I bring my dog?
Pet-friendly yacht vacations are increasingly popular and available. Do inquire, since some restrictions may apply, and we would like to assure your pet can be accommodated.
12. What is the most popular yacht charter destination?
There are three popular regions.  Eighty percent of the yacht charter industry's activity is located in the US and the British Virgin Islands and the Caribbean in general. Predictable, favorable weather all year makes this possible. Hint: head south to the Grenadines for Hurricane season (July-November). The next most popular region is the Mediterranean. Thirdly, the New England region's seafaring heritage and cultural diversity make Boston, Newport, the Hampton's, and their gorgeous nearby islands like Nantucket attractive options during late Spring, Summer, and early Fall.
13. How far in advance should I book my yacht charter?
For best results and the broadest array of options, we suggest you begin your yacht charter planning process with us one year in advance, especially if you plan to go during the High Season. Having said that, we are well acquainted with many yachts and crews, and can often manage your request with shorter notice, but this may require some quick action on your part to be sure all the necessary credentials and requirements are handled thoroughly. Of course, the selection of available yachts can be limited if you try to book last-minute during high season.
14.  Insure your yacht vacation.
Yes! It's easy. You can insure your yacht vacation, flight, hotel – anything that's out of pocket.
As you secure your yacht, dates, port of embankment, and finalize contracts, we highly recommend that you insure your vacation and we can take care of that for you.
Read more at our blog post about Top 10 Reasons to Insure Your Vacation.
No question is unimportant, so please contact us if you have one or many.
THE FACTS ABOUT US
We travel annually to major yacht charter shows around the world
Our experience rivals the largest companies; our boutique-style personal service is your advantage
Our yachting experience includes New England, the Bahamas, the Caribbean, the Mediterranean and Asia
We are familiar with the latest fleet additions, technologies and luxuries
We are expert at matching yachts to your specific requirements
85% repeat business means we are trusted all over the world
We guarantee access to Class A yachts only
Water covers 70% of the world … so do we!