Now is the time of year to plan your summer holiday. The euro is still a good value against the US dollar. Yacht selection is at its best.
And being on the water anywhere is cooler (in every way).
Closer to the Water is Cooler – We can put you anywhere on this Chart!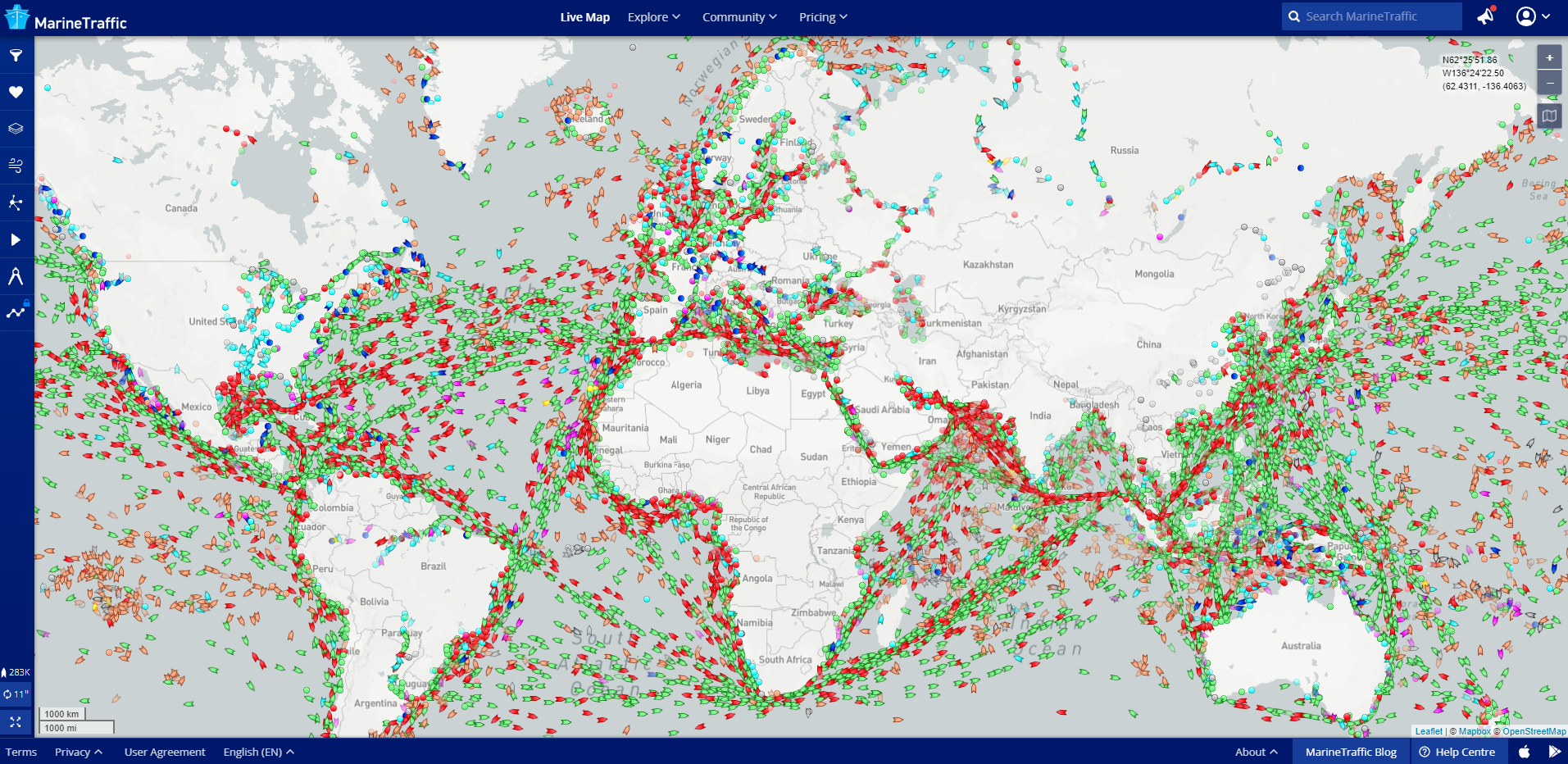 Marine Traffic Chart by MapTracker
Ideal Times to Charter
If you live near the water…you are lucky. However, if you live inland, you will feel the heat and may be inclined to seek reprieve during the months of June to September
The sailing season dates for popular destinations, according to an article on Improve Sailing are as follows:
The Caribbean: November – November (down island)
The Mediterranean: May – October
New England: June  –  October
Sea of Cortez: December – April
South Pacific: April – November
Northern Europe: June – August
Galapagos – Anytime
Middle East – December – March
Indian Ocean – November – March
French Polynesia – June – August
We hope that the information here is helpful in planning your dream yacht vacation. Always feel free to reach out to us with any questions, comments, and ideas.
Keep current! Catch up with us online!
It's smarter to charter.
Start browsing for your dream yacht charter here.
YACHT SEARCH