As we look toward planning our 2024 yachting season in the Med, we are thrilled to recap one of this year's highlights: the Mediterranean Yacht Show (MEDYS) Chefs' Competition 2023 theme, A Celebration of the Sea: Zero Waste from the Greek Seas.
The 8th annual MEDYS took place in Nafplion, Greece from April 29 – May 3, 2023.  Present at this prestigious event was "the world's largest showcase of luxury crewed charter yachts". This is the kind of charter show that we brokers like to attend as it informs the recommendations we make to our clients about boats, crews, destinations, toys, experiences, and, of course, food and drink.
Innovative, Delicious Zero-Waste Dishes
Top yacht chefs' competitions are traditionally the highlight of every charter yacht show. Chefs pull out all the stops to create innovative, delicious dishes that will wow judges, earn accolades, and win joyous prizes. So, without further ado, here is the top yacht chef news from Nafplion as reported on the Mediterranean Yacht Show site: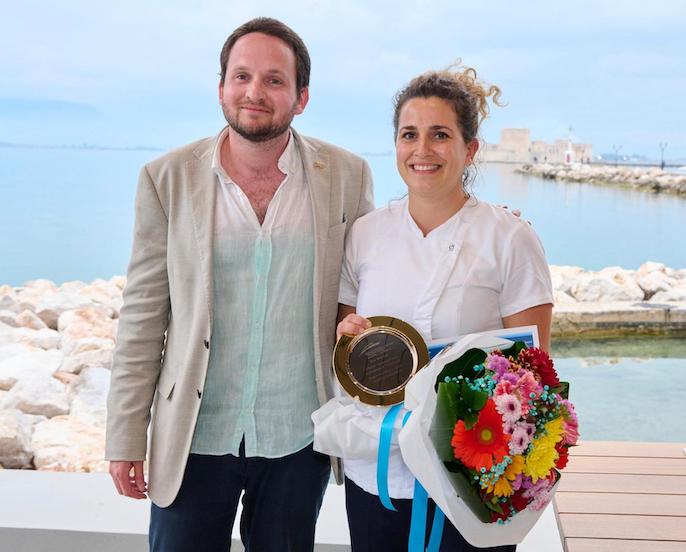 MEDYS Chefs' Competition 2023 Results
This year, our chefs were tasked to create dishes that explored the theme of Zero Waste From the Greek Seas. A topical exploration of local ingredients, sustainable dining, and Greece's greatest asset – its stunning seas – this year's theme was a timely challenge. Delicious dishes, high-end plating and refined flavours were produced by each and every one of the participants in one of our most riveting Chefs' Competitions to date.
This year the judging panel consisted of two stellar chefs, both awarded 2 Michelin stars. Chef George Papazacharias of Delta Restaurant in Athens, the only two Michelin stars restaurant in the country and Chef Antonio Mellino of Quattro Passi Restaurant in Nerano, Italy, also awarded 2 Michelin stars, were joined by brokers Angela Zurlo and Bobby Biggio as the judging committee of the competition. With each dish presented being better than the last, the judges themselves were put to the incredibly difficult challenge of deciding this year's winner of the Chefs' Competition.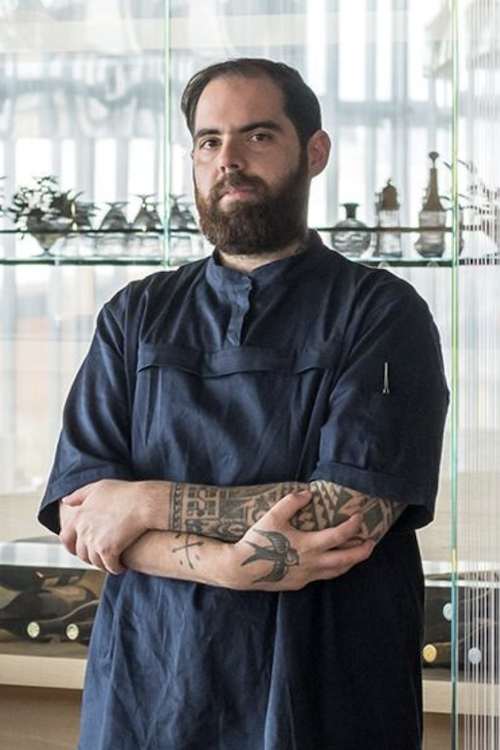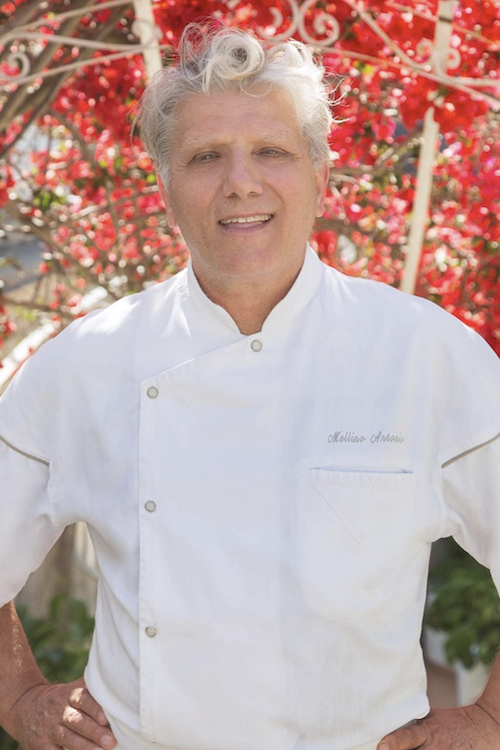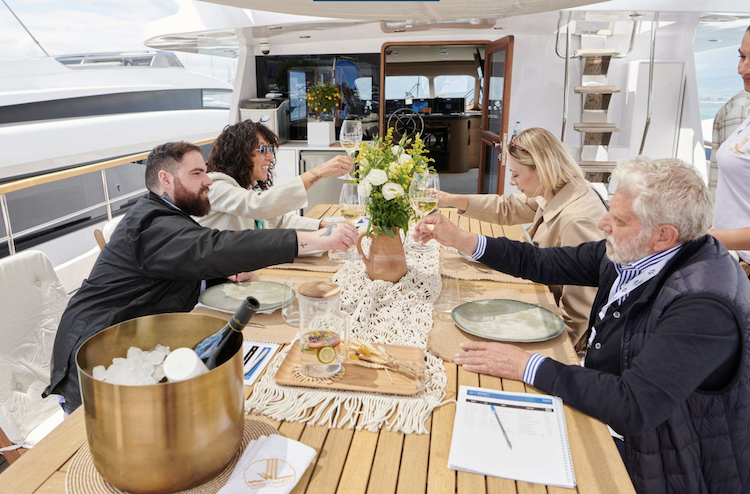 Category A Winners
Each chef was a true standout in this year's Category A competition. From bold and unexpected pairings to classic and elegant dishes, the Zero Waste theme was expertly executed. Every dish was a celebration of Greek seafood, inspired by a food philosophy that harnesses every part of the produce.
We're proud to announce this year's winner was Emmanouil Perros of the M/Y Zen. Our top chef's dish was both refined and modern, one that truly captured the spirit of zero-waste, creative dining.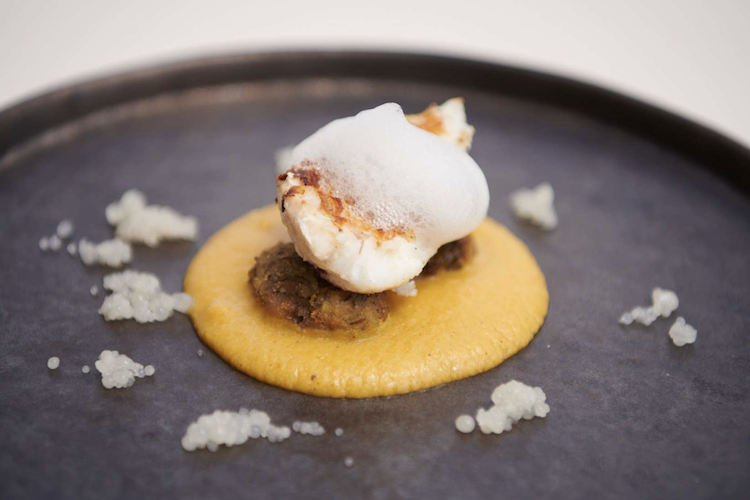 Evangelos Vasileiou from M/Y Tropicana secured the second place, while Victoria Shcherbakova from M/Y Wide Liberty took home the third place. In the A category, the award for best tablescaping was awarded to Nikoleta Patara of M/Y Wide Liberty for her stunning decorations.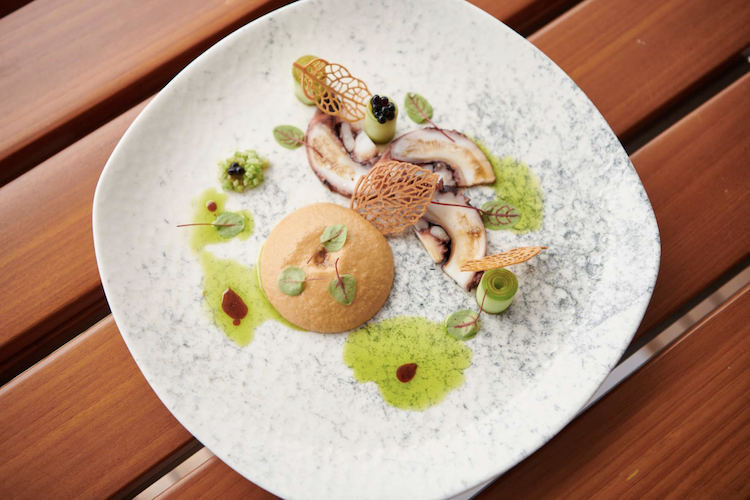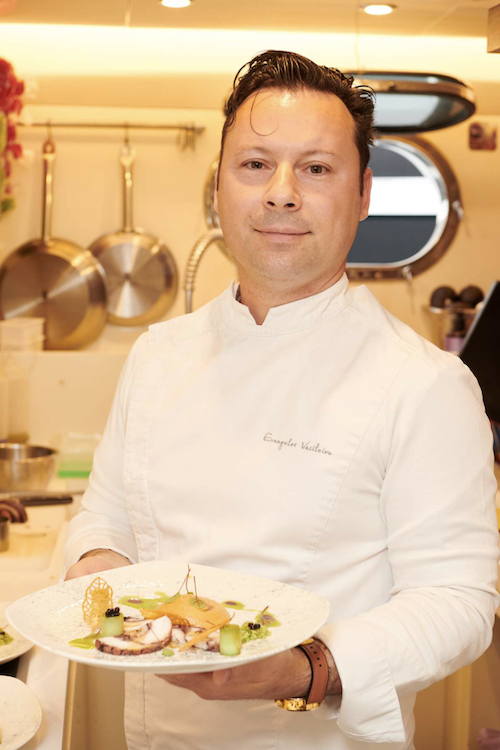 Category A Platinum Winners
Judging for the A Platinum category proved to be a huge challenge this year. Each chef presented dishes that found the perfect balance between delicious flavours and conscious sourcing – a perfect example of the future of cooking.
After much deliberation, our judges decided to award Tatiana Kostantidi of M/Y Hakuna Matata the top prize. Tatiana's winning dish was the stand-out of the entire competition, one that perfectly embodied the bold and exciting future of Greek cuisine – one that is increasingly returning to local ingredients, fresh flavors, and sustainable dining.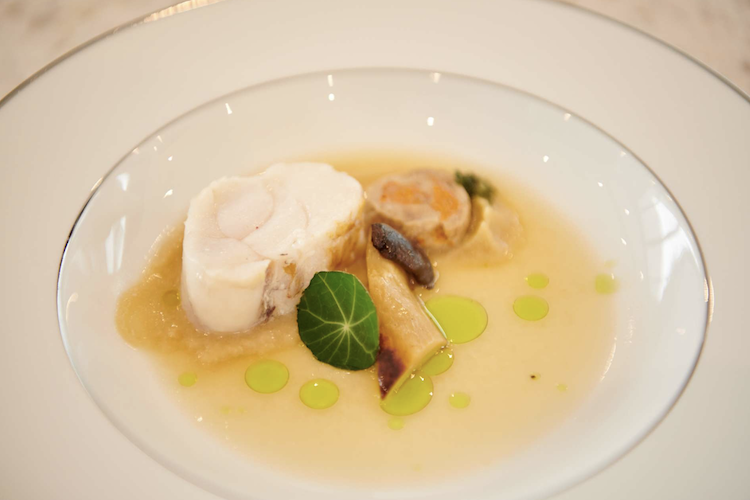 Dionysios Lykiardopoulos from M/Y O'ptasia secured the second place, while Dimitris Paidis from M/Y Jo I was the third place finalist.
In addition, the prize for the best tablescaping was awarded to Nicole Petrou of M/Y Sole Di Mare for her elegant arrangements.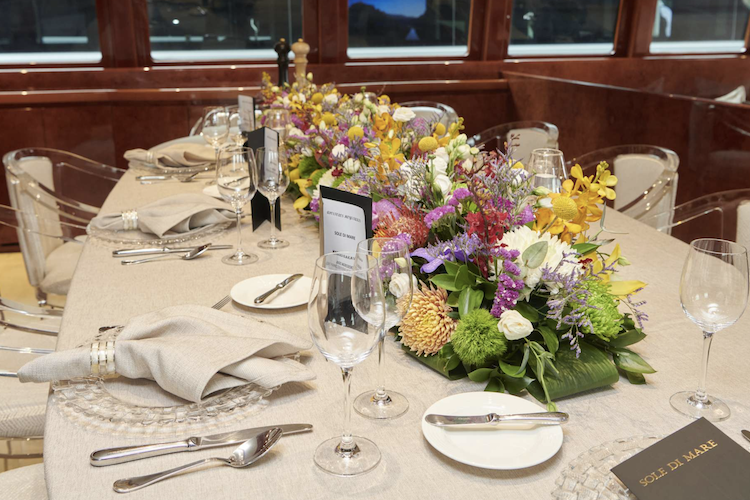 The Awards Ceremony
After three days of incredible culinary displays, all chefs, judges and attendees gathered at the Valaora Restaurant in Nafplion for the final awards ceremony. A chance to come together, connect and celebrate all the creativity displayed throughout the competition, this year's ceremony was a proud and prestigious affair.
The awards were presented by Angela Zurlo and Bobby Biggio, alongside fellow MEDYS attendees. We'd like to extend our thanks to both Valaora Restaurant and Domaine Skouras, the sponsors of this year's Chefs' Competition, as well as every chef that came and shared their talents with the MEDYS.
Syncharitíria Se Ólous = Congratulations, Everyone!
We at CKYCI send cheers, applause, and congratulations to all the top yacht chefs who competed in the Zero-Waste from the Greek Seas culinary challenge.
Keep current! Catch up with us online!
Choose one or all of our social media platforms to follow the countries I am visiting. You'll get first-hand knowledge to spark your wanderlust.
It's smarter to charter.
Start browsing for your dream yacht charter here.
You can reach out to us on our Contact Us page.
Already have dates in mind? Let's make a plan.
Email us vacation@carolkent.com
Calling us works, too! +1 781 631 1800