As the sun sets on another wildly successful MYBA (The Worldwide Yachting Association) Charter Show, we are excited to report on this year's Top Yacht Chefs. The winners of the 2023 MYBA Superyacht Chefs' Competition in Barcelona have been announced. This year's theme was Foraged Fare.  *Credit to MYBA and partners who support our yacht charter industry.
Here are the guidelines for the 2023 chefs and crews who boldly threw their hats – and heads and hearts – into the ring.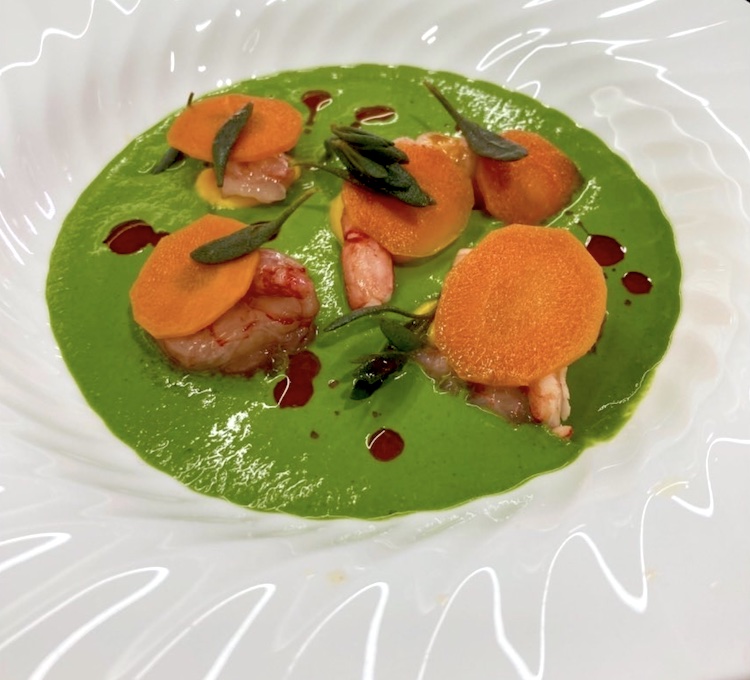 The M/Y MARALA's chef and 1st Place winner in the 51M and Over category, Mary San Pablo, worked with ingredients like wild garlic, rosehip, mulberries, thyme lavender, sea buckthorn, and sea purslane.
This impressed the CKYCI team no end but we weren't the only ones. Here are the 2023 MYBA's judges' accolades. Also, many thanks to Pat Sakellari for the excellent photos of such a superb event.
MYBA Charter Show 2023 Superyacht Chefs' Competition Results and Comments
"What a Competition it was! Elegance, innovation, jaw-dropping presentations, expert execution. It had it all.
'Foraged Fare' was not an easy theme and we were pleasantly surprised at the effort that the superyacht chefs had put into sourcing their ingredients. Efforts that were documented, in some cases, by scrapbooks with photographs and videos.
Our judges admitted that the decisions were hard to make but finally… they made the call.
So it gives us great pleasure to announce the results of the 2023 MYBA Superyacht Chefs' Competition."
The Winners of the Chefs' Competition are:
Yachts 30 to 50 Meters
1st place – Juan Carlos Gutièrrez "Hemabejo"
2nd place – Andres Sanabria "Figurati"
3rd place – Olivia Smith "Heerlijckheid"
Yachts 29 Meters and Under
1st place – Natalia Sánchez "Viva la Vida"
2nd place – Karlo Mandiƈ "Kajikia"
3rd place – Carlos Manuel Acosta "Apollo I"
The Winners of the Tablescaping Competition
Yachts 51 Meters and Over
1st place – Vesna Coklo & Fabi Ortac "RoMa"
Yachts 30 to 50 Meters
Viviana Gabor "Curiosity"
Yachts 29 Meters and Under
Leisha Taylor "Viva La Vida"
Congratulations to all!
It was a privilege to see such talent at work.
A warm thank you to our sponsors @robbreport and @worldwineservices as well as our prize-givers @elmondolcdeclaudia @gourmet_deliveries @portvauban_antibes and @acquadellelba for their contribution and support.
We at CKYCI also send cheers, applause, and congratulations to all the top yacht chefs who competed in the Foraged Fare challenge.
Also, thank you again to MYBA for another excellent yacht charter show focused on the Mediterranean. We enjoy bringing such clever, creative, and colorful news – culinary and otherwise – to our dear readers.
Choose one or all of our social media platforms to follow the countries I am visiting. You'll get first-hand knowledge to spark your wanderlust.
Keep current! Catch up with us online!
It's smarter to charter.
Start browsing for your dream yacht charter here.
You can reach out to us on our Contact Us page.
Already have dates in mind? Let's make a plan.
Email us vacation@carolkent.com
Calling us works, too! +1 781 631 1800