FLOTILLA GROUP SAILING CHARTERS
Over the past 30 years we have helped many leading organizations reward and motivate their people with the memorable team-bonding experience of a Caribbean yacht charter. The camaraderie and memories built on a group charter have been shown to improve motivation and positively impact performance long afterward. Your success often requires many months of advance planning to coordinate schedules, so start by contacting us today with your ideas and potential dates, so we can help you set your plan in motion. We tailor your flotilla to your group's goals, which of course includes having fun aboard!  For best results, we recommend a 4 night / 5 day voyage. Anything less is hectic with distractions. Plan on at least one vessel per 8 guests. If you wish to arrange a SCUBA dive program, we can arrange dive-equipped yachts. Dive programs can include beginner training – truly a "home run" program. Contact us today!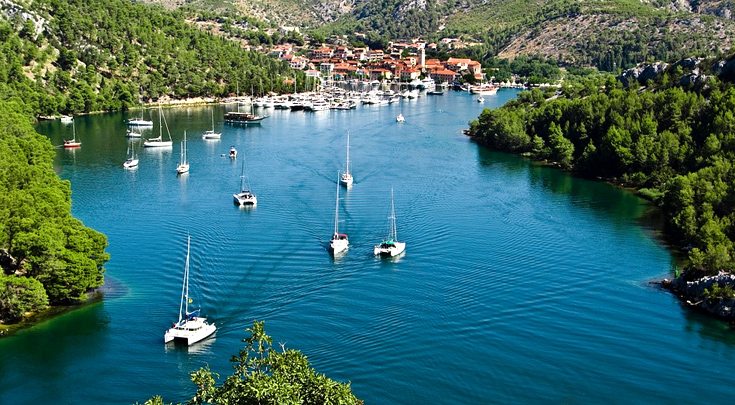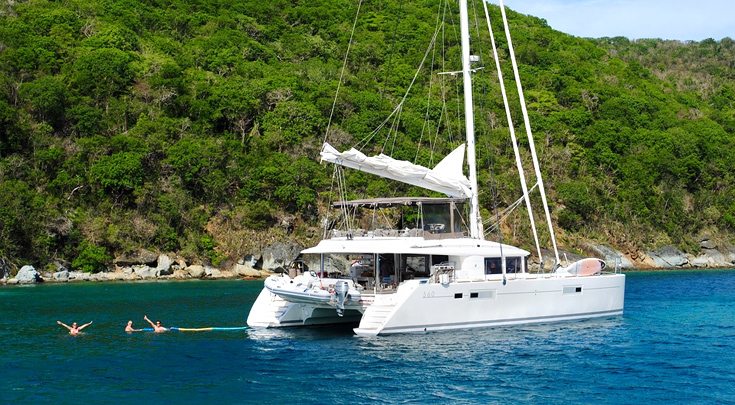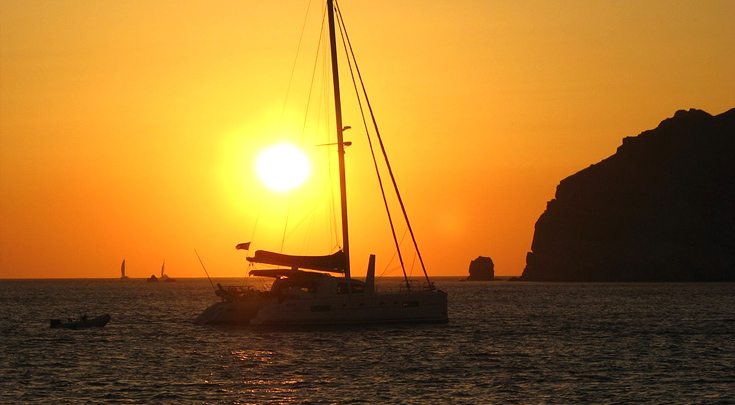 SUGGESTED ITINERARY
For best results, tell your desired travel dates and itinerary ideas and let our complimentary planning service do the rest.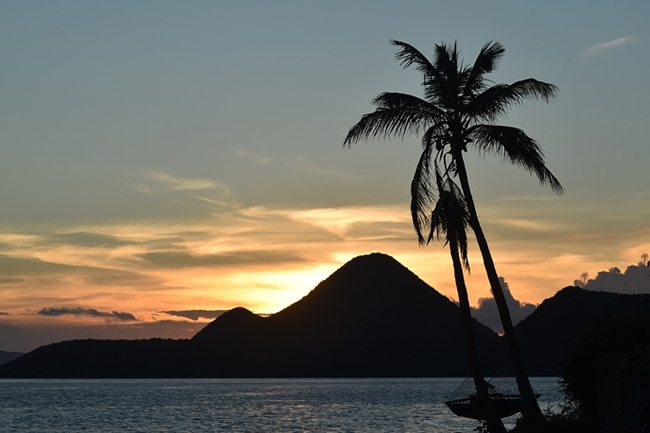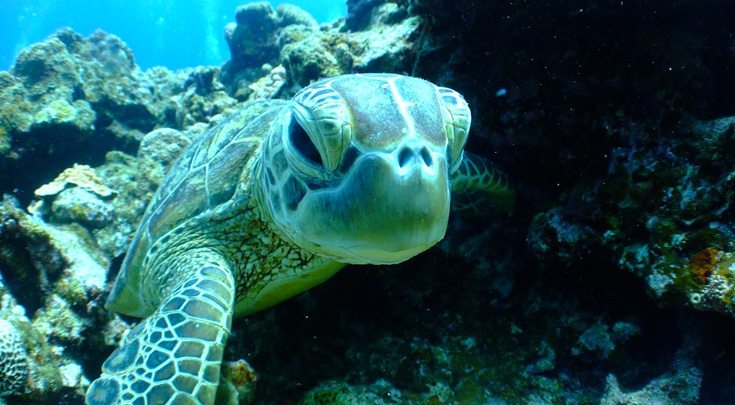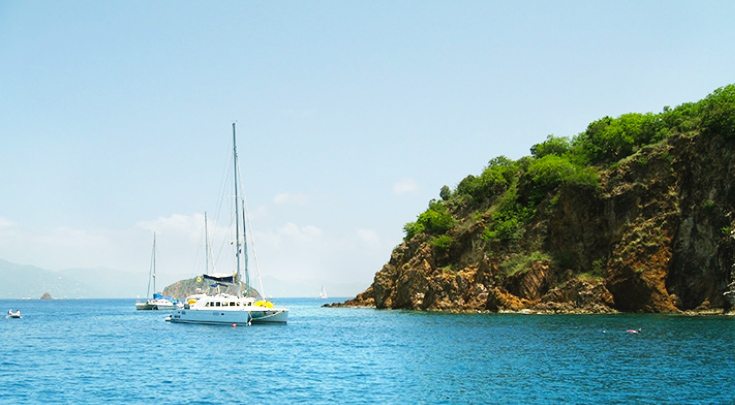 FLOTILLA ITINERARY
We are onboard and always in close communications with our yacht crews during your entire flotilla. This itinerary features a selection of popular islands from our array of Caribbean itineraries, most of them less than a day's sail apart – perfect for an island-hopping, team bonding experience. Featured Catamaran: Braveheart.
ST. THOMAS, USVI
Direct flights from several US major cities can whisk your winning team to a warm welcome at a luxury hotel on St. Thomas. Frenchman's offers experience with large groups for your "kick-off" to days of sailing, activities and camaraderie. This lively and developed island is home base to many professional charter yachts. Her capitol, Charlotte Amalie, is a picturesque backdrop, with white and pastel houses dotting the emerald hills. Shopping bargains and world class retailers coexist along with a waterfront on her serene natural harbor featuring colorful island shops.
FRANCIS BAY, ST. JOHN, USVI
This favorite stop among charter yachts has long curving white sand beaches, majestic mountain vistas and tranquil anchorages. Most of the island is a U.S. national Forest Preserve. Francis Bay, an unspoiled hideaway, is home to a variety of sea turtles.
TORTOLA, BVI
Home to 10,000 warm and friendly people, Tortola is noted for her many majestic mountain peaks and rain forest covering the southern coast, while her northern shores are lined with palm trees and white sandy beaches.
JOST VAN DYKE, BVI
Named for a Dutch pirate who gained notoriety during the heyday of buccaneers and freebooters in the 17th Century, her crystal clear waters and white powder beaches are a great site for beach parties.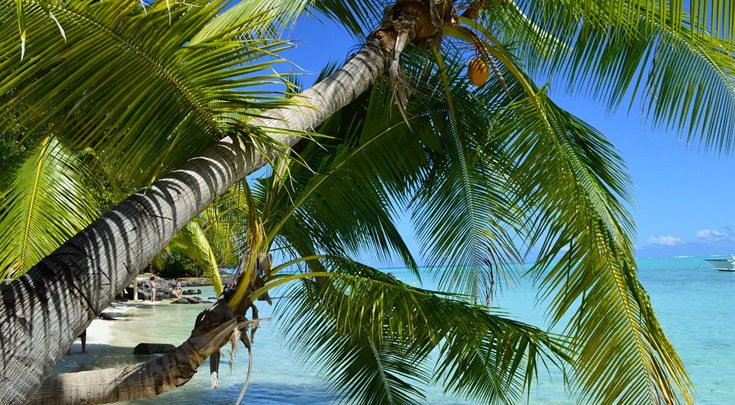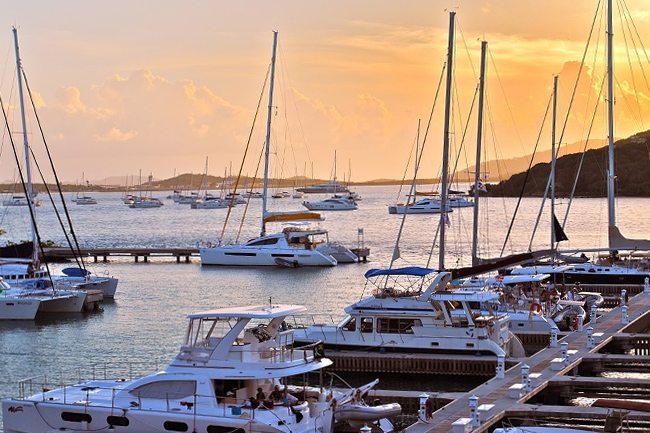 HOW WE HELP
We travel the world to inspect and select the most luxurious, professionally crewed yachts for the most discerning clients, often featuring top chefs, to ensure a memorable and stress-free experience. Our complimentary planning services are free to you, paid by the charter yachts we recommend. Consider making a luxury yacht charter an annual ritual for your valued team!
REVIEWS
"Three years we relied on Carol and her team when organizing our 32 person flotilla in the month of April. We had 3 sailing catamarans that had equal accommodations for our guests. One year, she flew to Tortola, BVI with me to scout out a private island for our winners to stay as she also arranged day sailing events during our 5 day program."
~ Boston Insurance Company
"In our sailing flotilla, each day was planned in concert with the lead yacht Captain to determine the best sail route according to the winds.Lunches on the beach, private dinners ashore and other off-boat exploration were arranged well in advance to fit budgets and interests.Carol and team made it smooth, fun and successful."
~Sun Life of Canada