BOSTON YACHT GETAWAYS
IDEAL TIME TO CHARTER: June – September
Boston yacht getaways are an ideal respite. You may be planning to visit Boston for a corporate conference, a sporting or music event, a family reunion, a "bucket list" tour of our historic landmarks, or you may just live nearby. Here is a unique way to discover the Boston area on your own private yacht. Whale watching, fishing, sightseeing, sports, dining, nightlife and cultural immersion can all be part of your yachting experience.  We help you select from an array of vessels that suit your needs, tastes, interests and desired ports of call. We arrange all the itinerary details while you relax and enjoy the New England experience. What better reason can you find for a shortened work week, or a weeklong summer land-and-sea luxury tour of the historic, cosmopolitan Boston coastal region? Whether you seek a long weekend getaway or a more extended-stay yachting experience, we can help you plan it, as part of our complimentary planning service.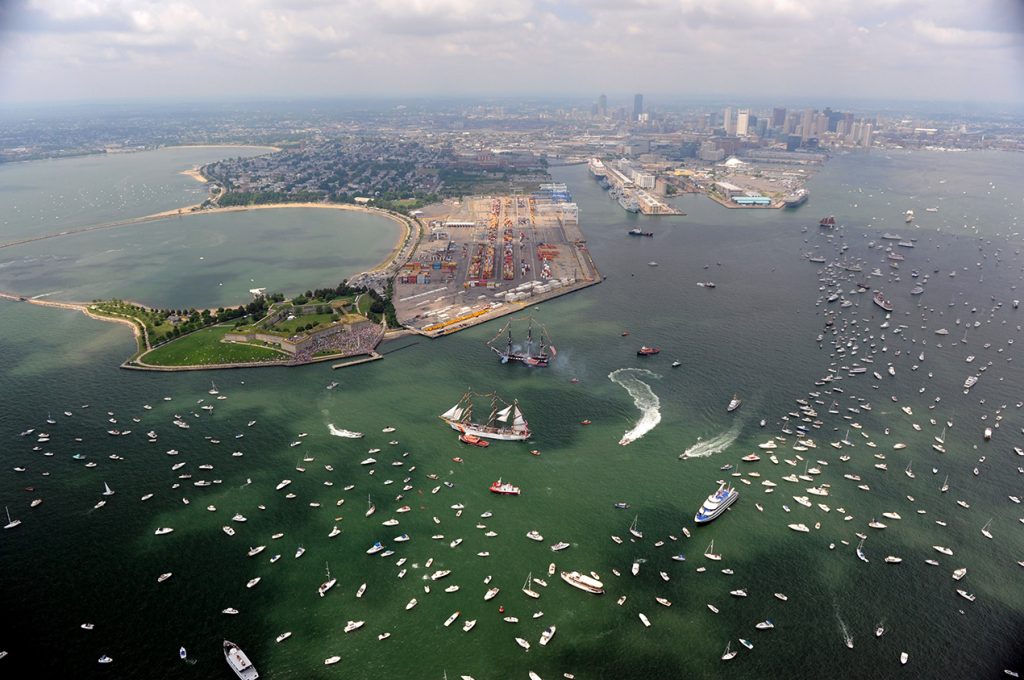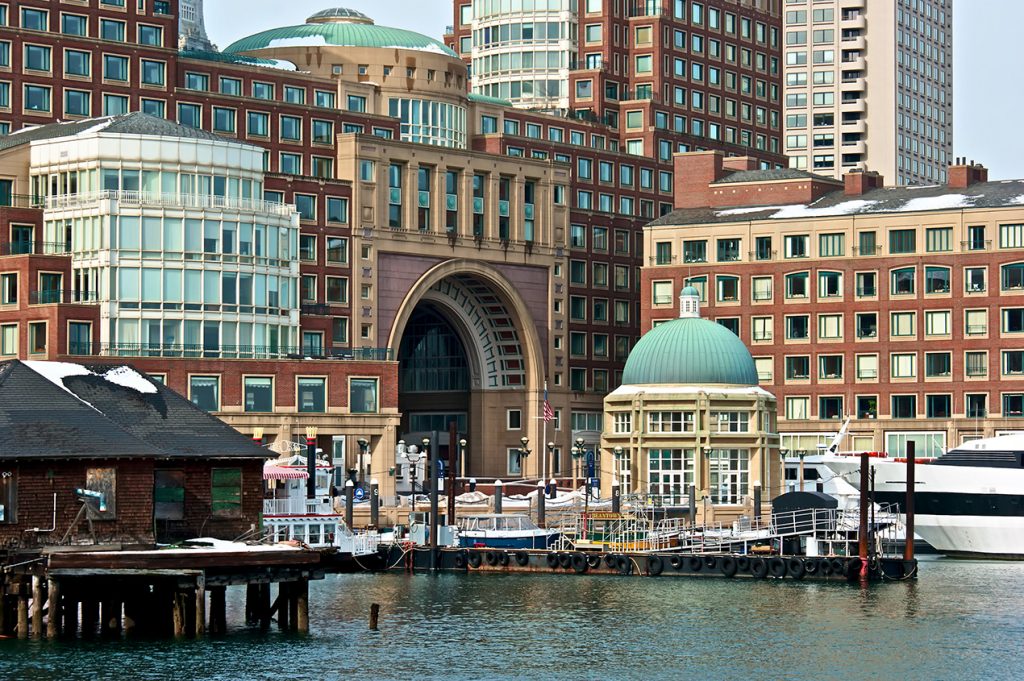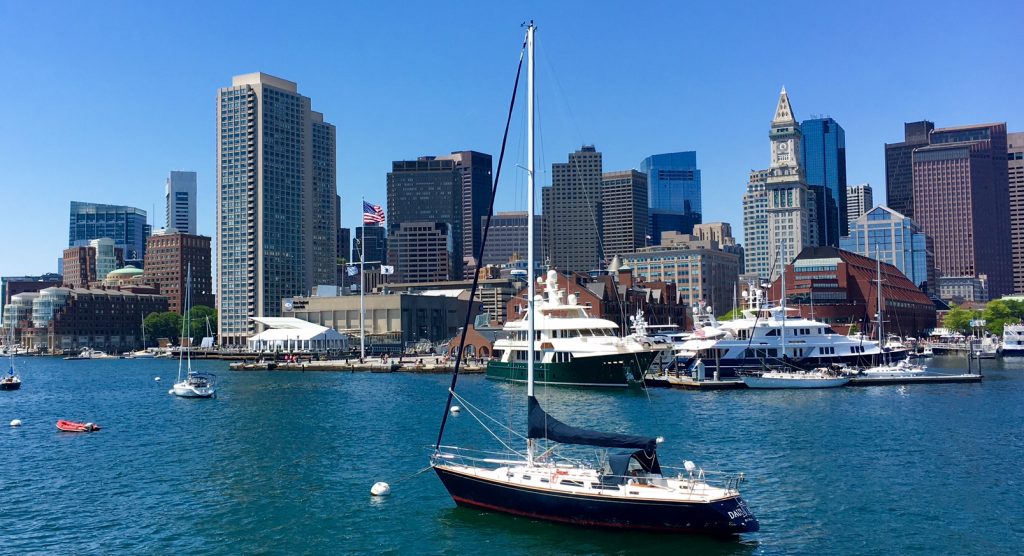 SUGGESTED ITINERARY
For best results, tell us your desired travel dates and itinerary ideas and let our complimentary planning service do the rest. 
DAY 1
Boston – All aboard at noon! Head North out of Boston Harbor, skirting Stellwagen Bank, a rich marine ecosystem for migrating whales, to Marblehead Harbor, known for its yachting races and regattas. For a perfect overnight stay, sleep at anchor in the peaceful harbor, or consider spending the night at the Harbor Light Inn in historic downtown Marblehead.
DAY 2
Marblehead and Salem – Explore Marblehead's "Old Town" after your breakfast. Your yacht is waiting with lunch, beverages, and whatever else you desire; this is, after all, a custom yacht getaway! Another historic must-see is Salem, home to author Nathaniel Hawthorne and his architectural "muse" The House Of Seven Gables.  Fun fact:  Salem seaport, not Boston, was the original capital of New England colonies, and that rich heritage is visible everywhere. Stroll through history, viewing former sea captains' mansions. Visit the Peabody Essex Museum (PEM).   Sample great seafood restaurants on the water, such as Finz and the Capt's Waterfront Grill. Explore curiosity and art galleries along Pickering Wharf.
DAY 3
Gloucester – Back to your yacht and off to see the Gold Coast of Beverly Farms and Manchester-by-the-Sea (yes, the one in the movie by the same name) on the way up to Gloucester for the evening. Home to the famous "Lost at Sea" Fisherman statue and the setting for the book and film "The Perfect Storm", you will be enchanted by Gloucester. This settlement of Portuguese, French Canadians, Irish, Scots, Polish and working-class ambiance is the oldest working seaport in the country. Stay overnight aboard in Gloucester, making some time ashore to savor local culture, restaurants and music at raucous watering holes like the Rhumb Line, or return to the Harbor Light Inn in Marblehead for the evening. The choice is yours.
EVENTS NORTH OF BOSTON
July: Marblehead Arts Festival
August: Salem Willows Jazz & Soul Festival
October: Haunted Happenings in Salem
SUGGESTED HOTELS
The Envoy Hotel – Boston Waterfront luxury hotel located in the Seaport District with beautiful skyline and harbor views.
The Seaport Hotel & World Trade Center – is located in the Seaport District.  Always changing and great access to boarding your yacht.
The Boston Harbor Hotel – located at Rowes Wharf and ideal for boarding your yacht.
The Battery Wharf Hotel – is a lovely place for a land and sea combination vacation!