Newport, Rhode Island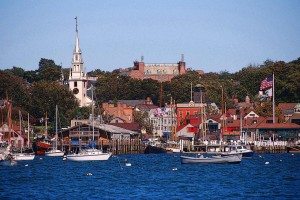 We know Newport, and Newport knows us. Chartering a private yacht from Newport's bustling, scenic harbor allows you to access so many places within a week's time. You can easily reach Nantucket, Block Island, Martha's Vineyard, Cape Cod, Narragansett Bay, within a day's sail. From Newport or any of these ports, we can launch you on a week of island-hopping, water fun, world-famous hospitality, music, art, history, culture and vacation relaxation. We can also combine beaches and bays, seaside villages and waterborne activities to assure you of a delightful experience. The choice is yours.
While in Newport, consider a stay at the elegant HOTEL VIKING  before or after your yacht charter.   Plan to explore the Yachting Museum, the Bellevue Avenue Mansions, the curiosity shops and upscale boutiques, and try one of the superb wharfside seafood restaurants. Experience the summer energy and vitality of this "yachting capital" of the world.
 Here is a suggested itinerary that can be tailored to the wind and waves and your own ideas. 
Day 1  Set sail from Newport for outermost Cuttyhunk Island (28nm)
Day 2  Cuttyhunk thru Quicks Hole to Oak Bluffs, Martha's Vineyard (28nm)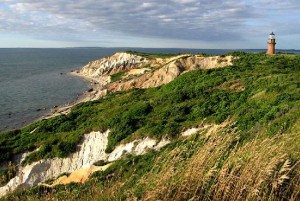 Day 3  Explore Martha's Vineyard's bustling towns and spectacular scenery by rental car, moped or bike.
Day 4  Sail from Oak Bluffs to Nantucket (30nm); hop ashore for dinner and maybe a song or two in a local shanty.
Day 5  Sail from Nantucket to Menemsha Basin, on the west end of Martha's Vineyard, for a peaceful remote island village experience. (49nm)
Day 6 Sail west from Menemsha Basin to Narragansett Bay and Jamestown Island's Conanicut Marina (36nm)
Day 7  Return to Newport, refreshed and renewed (3nm)…
For best opportunities in the upcoming season, start planning with us today.