2013 British Virgin Islands Charter Yacht Show – CYBA Going Green Award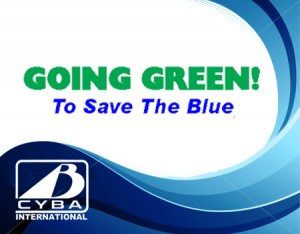 CYBA (Charter Yacht Brokers Association International) is the front runner leading a collaborative effort to reduce the use of plastic water bottles on charter yachts throughout the world.
Many of the pristine areas where charter yachts operate have no means of recycling. All trash ends up in the landfills. Plastic bottles are especially problematic as they can take over 400 years to decompose.
Most luxury yachts are capable of providing pure, filtered water made by their water makers. By offering the yacht's drinkable purified water, together we can prevent millions of plastic bottles from going into the landfills.
The winner is 60′ Catamaran B5
Congratulations Lucy & Nick!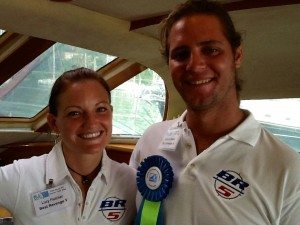 This great crew are enthusiastic about family charters. They have the right attitude and service – by being mindful toward the environmental challenges living in the islands.
Choose your bottle!
Water purifiers to cleaning products that are ocean friendly – without compromising an extraordinary vacation