Have a Croatian Heart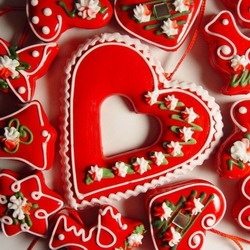 When you go to the lovely Dalmatian Coast on your summer yacht vacation, you will see many hearts that are the symbol of the Croatian people.
Called Licitars, these traditional, heart-shaped ornaments are usually found in northern Croatia. They are made of sweet honey dough and dyed in bright colors in red and white. I have kept a Licitar necklace, still intact and wearable.
This Valentines Day I thought of my recent trip to Croatia, sailing on the 122′ Motor Sailer Yacht NAVILUX.
She accommodates 12 guests in luxurious accommodations. A group of us had the "virgin sail" from Sibinek to Kirke Falls in 4nights/5days.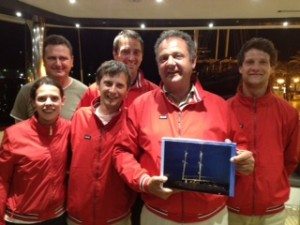 Our Crew of 8 could not have been more caring and fun. Dragon, our Chef, inspired us with his stories and his goals.
Happy Valentines Day!  Now is the time to plan your European Yacht Vacation!
You will visit many islands; my favorite is Trogir, only 20 minutes from the Split Airport.  Trogir is an ideal boarding town: quaint, artistic, and the sound of ringing bells every day will transport you back in time.
164′ Perni Navi Luxury Sail Yacht (10 Guests)
163′ Ultra Modern Luxury Motor Yacht (12 Guests)
147′ Luxury Motor Yacht (14 Guests)
114′ Luxury Motor Sailor (14 Guests)
82′ Oyster Sailing Yacht (6 Guests)
74′ Luxury Motor Yacht (10 Guests)
 This is just the beginning of the many choices for your special Valentine!