PARADISE LOST AND FOUND
After the wrath of Hurricane Irma, the Caribbean islands are facing more storms, and no one knows what the outcome will be.   What we do know is that large sections of the yacht charter and hospitality businesses are helping recently-ravaged Caribbean communities get back on track.  We are getting reports that charter clients do no want to cancel their plans, but want to go to their beloved Virgin Islands.  If you have a charter in place and feel this urge to give back, please contact the BVI Volunteer WEBSITE.
While many hotels have been traumatized, there are plenty of boats that were kept in safe harbor during the storm.
In fact, reports are coming in that yacht charters reservations are up as hotels and villas have had to cancel reservations. 
Our job is to keep you informed with the latest news.

Islands hit hardest include:
Anguilla
Barbuda
British Virgin Islands (BVI)
St. Barts
St. John (US/VI)
St. Martin (France)

Sint Maarten (The Netherlands)
St. Thomas (US/VI)
Tortola (BVI)
Virgin Gorda (BVI) 
Where Can You Go This Fall and Winter?  Here are some suggested areas where we're sending clients who are chartering yachts this Fall and Winter, looking for paradise. Additional benefit: They have the peace of mind of having their own floating hotel. Click on each destination for sample itineraries.
Charter 120′ OCEAN CLUB in Panama
You might also be interested in this excellent Caribbean RESORT REPORT from Forbes. 
Don't be discouraged!
Stay the course when deciding what to do if your hotel has been damaged. We have beautiful yachts in all different price ranges that might be an alternative to a resort or a hotel.  Check with the people you know on the ground to find the best information and solutions to your challenges.  Reach out to Carol Kent Yacht Charters, for up-to-date on the recovery of the Caribbean islands and cruising conditions.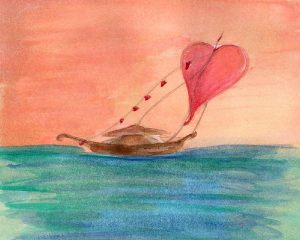 We are concerned about the Caribbean and send our love and best wishes to all those who are suffering.
For more information about chartering yachts during hurricane season, read our recent blog post HERE.