101′ Hargrave MAR AZUL luxury motor yacht hit the Newport Charter Show with a splash!  Walking on board and into the main salon, you feel at home in comfort and luxury.  Her four crew are experienced, enthusiastic and ready for the New England summer months ahead.  She accommodates up to 8 guests in 4 private cabins with ensuite bathrooms.
She is currently chartering out of  Newport and the surrounding islands of (click onto suggested itineraries)  Nantucket, the Vineyard and Block Island.
Her capable crew are eager to take guests along the coast of Maine as well – so do inquire about her charter activities.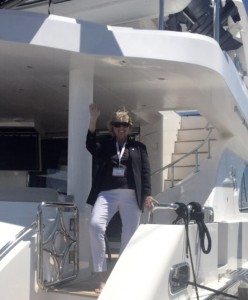 I was delighted to host my SKAL BOSTON colleagues the Motor Yacht MAR AZUL (means Blue Sea in Spanish)  the first day of the Newport Charter Show.  I know you can count on one of them to comment on this special yacht and the crew.
The day was outstanding weather wise and I must say we all made ourselves at home for the afternoon, while being looked after by the attentive crew.  Chef Berty is a gem and our Farrah delighted in looking after us.
(Left to Right) Our LIDO TRAVEL & DUXBURY TRAVEL ladies Bonnie and Betsy
Katy Kennedy New England Rep for (ARUBA)
Judith Akerman (US Virgin Islands) Rep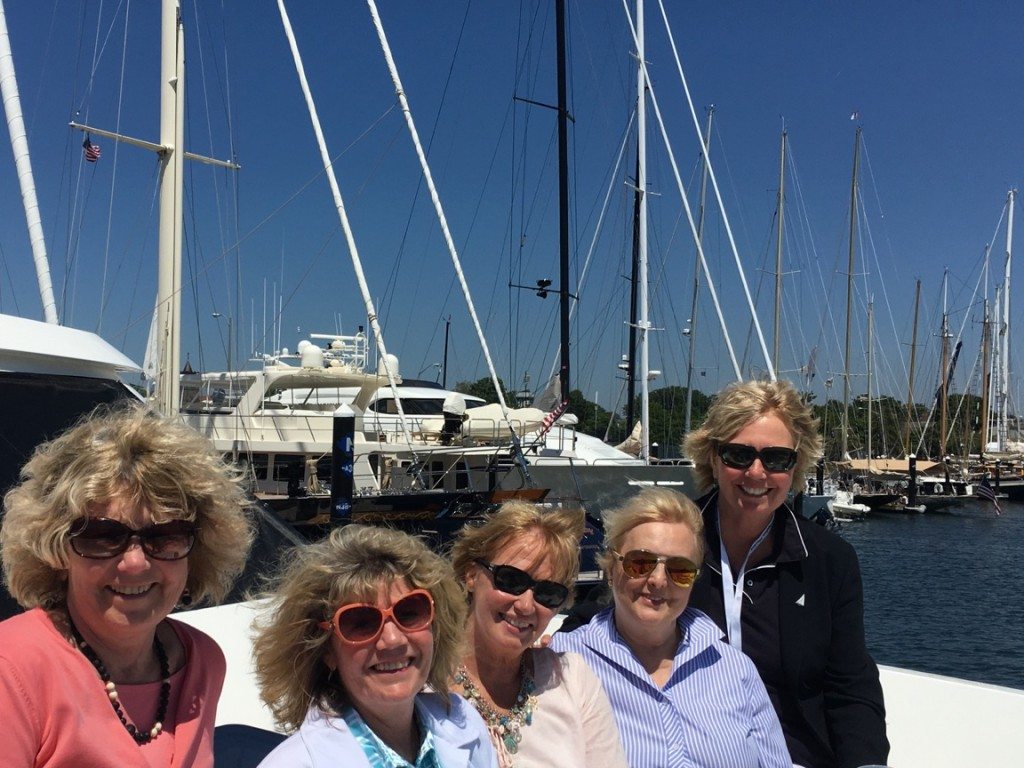 Ideal times to cruise in New England:  May to October