Charter shows offer a superb venue for showing off the top yacht chef skills required to keep their guests wondering with glee, "What's next from the galley?"
The USVI Charter Yacht Show 2022 just announced the winners of their Culinary and Mixology Competition, themed Posh Picnic. Many yachts entered this delicious contest and expert judges had a challenging time choosing the winners – but they persisted! And here are this year's winners.
(Food & drink photos by Mango Media)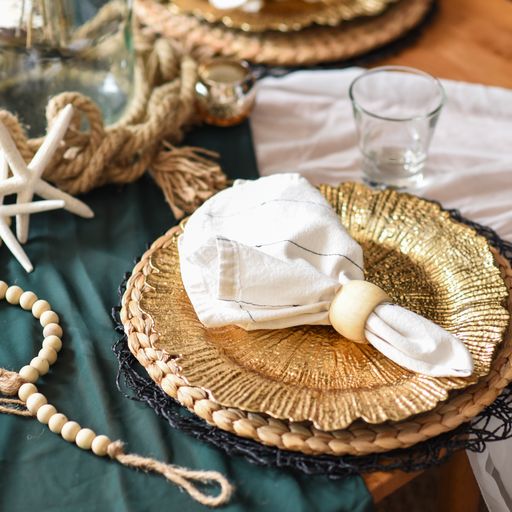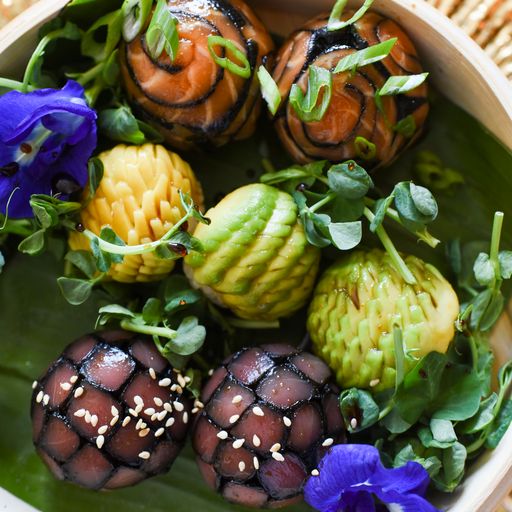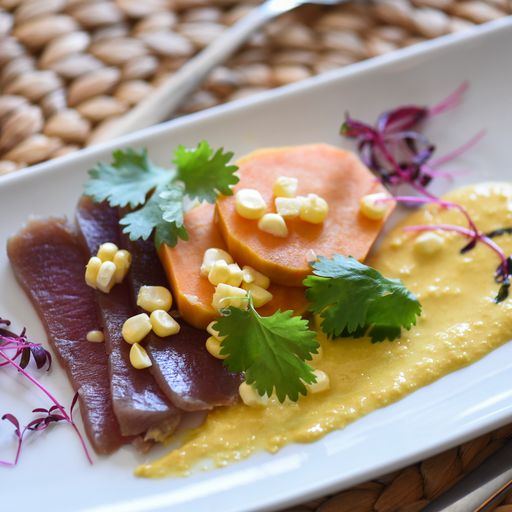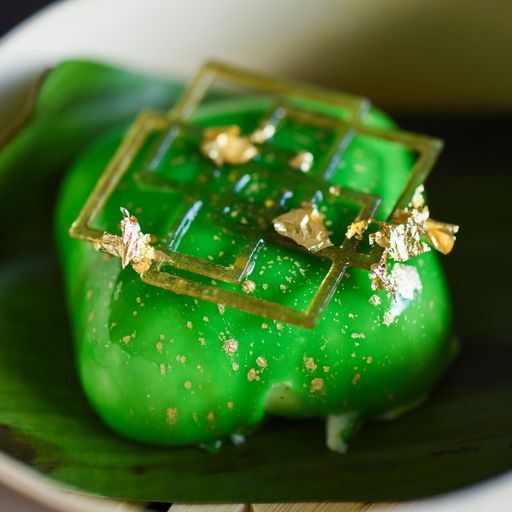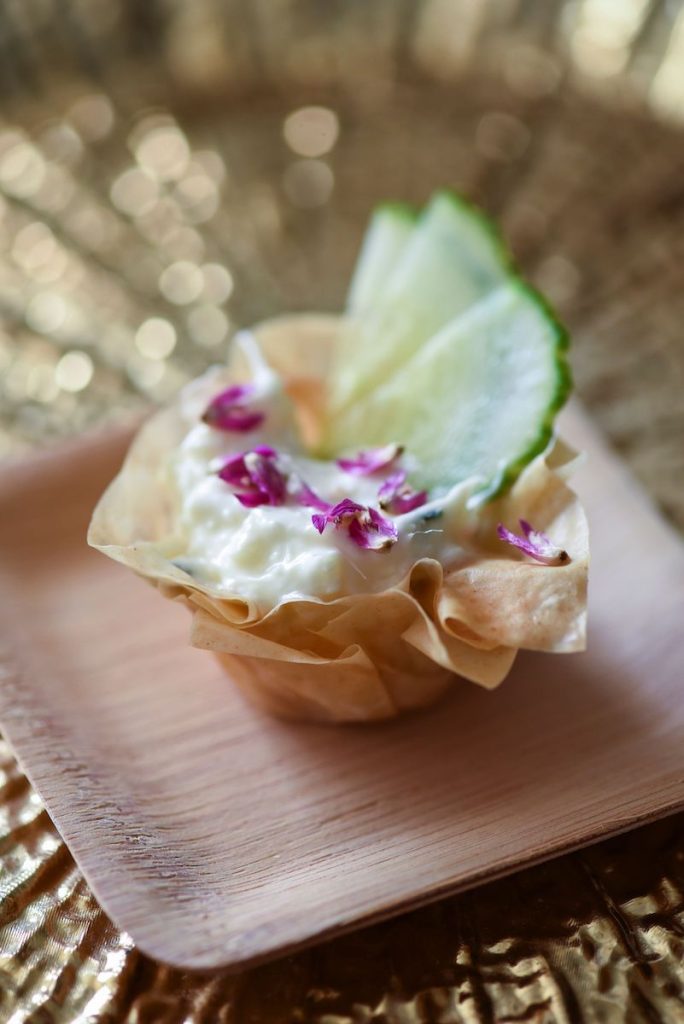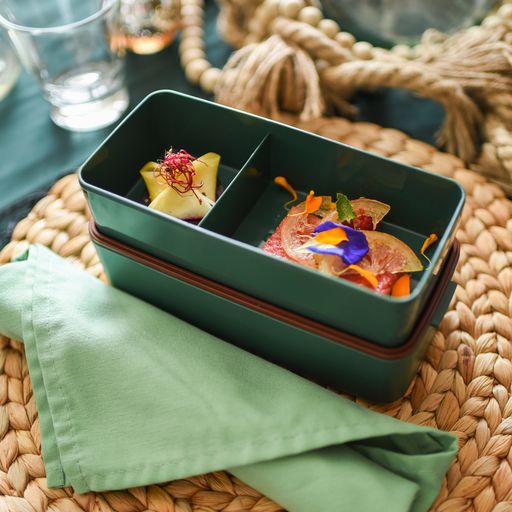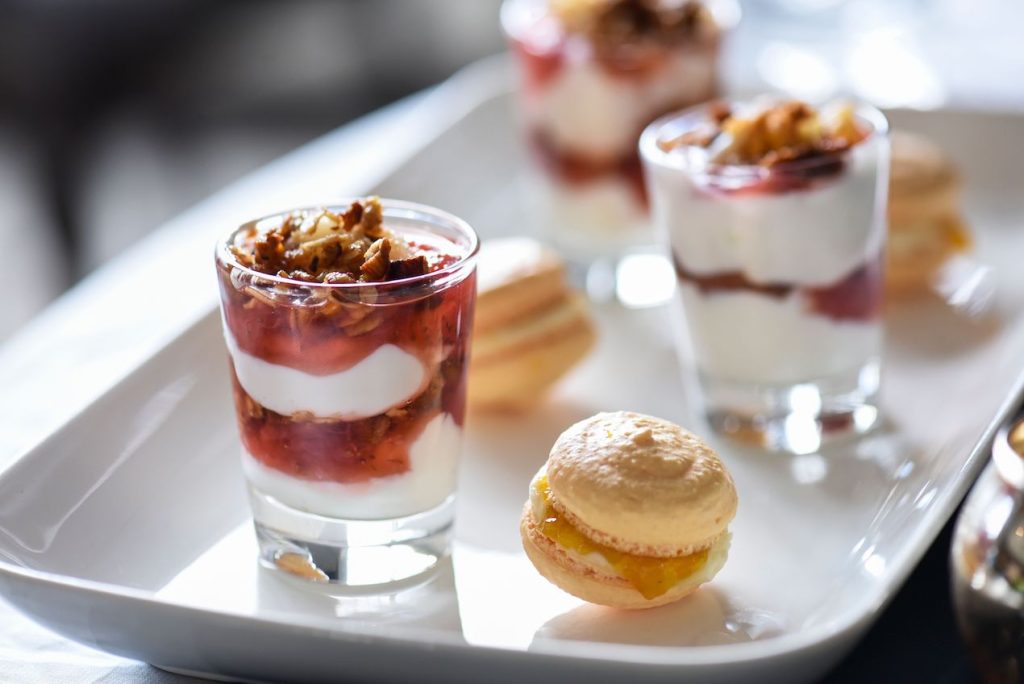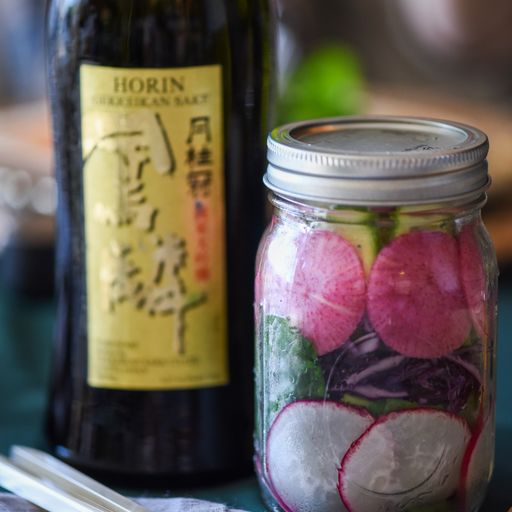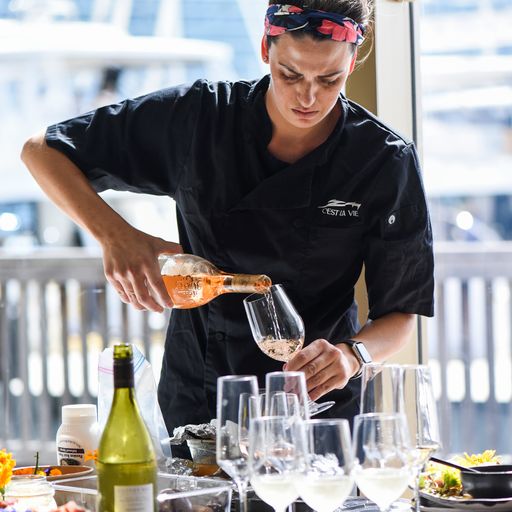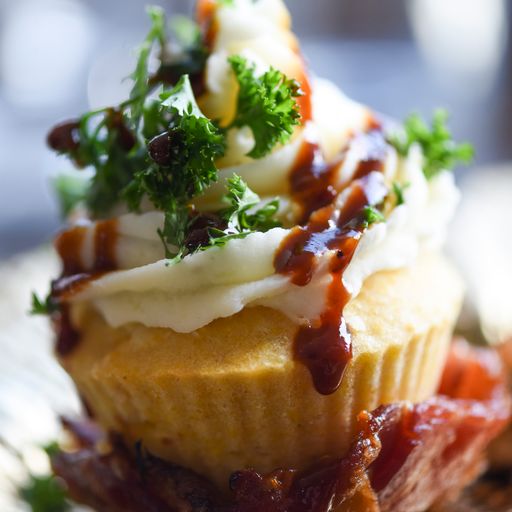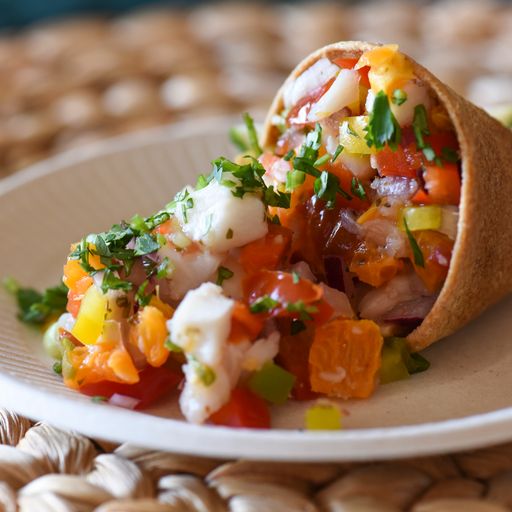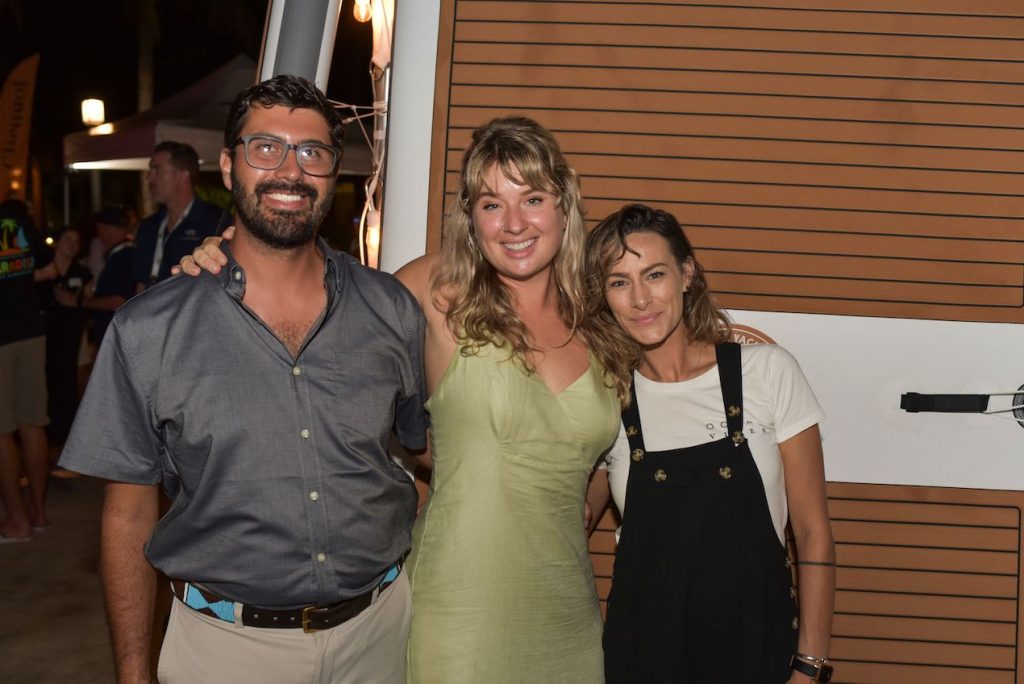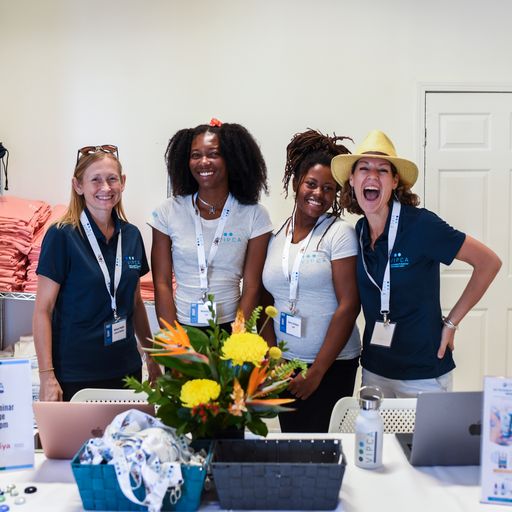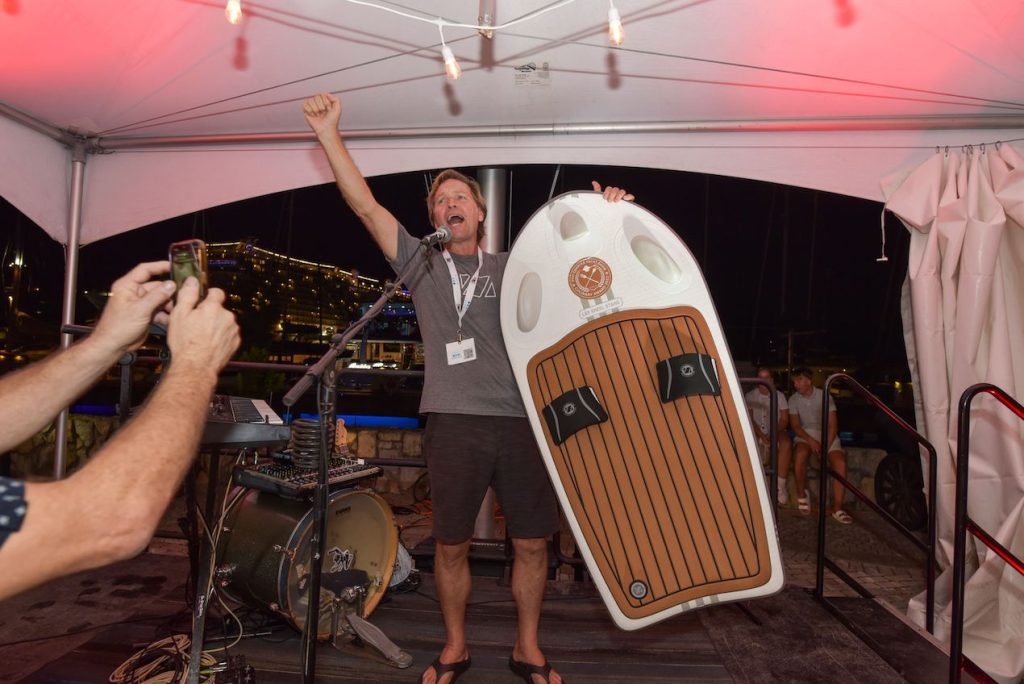 Culinary Competition WINNERS!
About Chef Neen Reynolds
As a Midwest Ohio native and lifelong traveler, she enjoys creating a wide and exciting array of dishes for your enjoyment. Her creations and methodology have been influenced by the cuisines of Lebanon, Japan, Italy, Korea, Denmark, Austria, France, the Philippines, the American South, Southwest, and Midwest and of course, her current home, the Caribbean Islands.
4 Cabins | 8 Guests | 3 Crew 
Professional event photographer on board (Stewardess Britnie Frizzle)
Piano on board
2 Sea Scooters
Noodles
Underwater hull lights for fish watching
Top deck lounge
Floating dock
Subwing
#2 

50' LIBRA

About Renata Himiona
Renata's favorite dishes include a mix of Middle Eastern, Mediterranean, and Asian, all influenced by the classic New Zealand cuisine she grew up with. In saying that, she is always excited to discover new flavors, spices and cooking styles, and loves to try new things. She enjoys exploring local food markets to find new and exotic ingredients and looks forward to sharing these discoveries with you in the Virgin Islands.
4 Cabins | 8 Guests | 2 Crew 
2 SUP's
Fishing gear
Water skis
Tube
#3   

49' KORU

, About Cara Whiteman

 

Born in Edinburgh, Cara is a nutritionist and loves to make sure her food is as equally nourishing as delicious, as well as making sure we are eating sustainably and protecting our planet. Her favorite thing about living and cooking on a yacht is that you can catch something fresh and get it straight on the grill, it doesn't get much better than that. Spending every day on the water, whether it is above or below sea level, is what keeps that smile on her face! She's now spent two seasons on the islands and doesn't plan to leave anytime soon.
About the 2022 Catana Catamaran
3 Cabins | 6 Guests | 2 Crew 
2 x Navbow Sublue Underwater Scooters
– 2 x Inflatable SUP's
– Wakeboard
– Kneeboard
– 2 person tube
– Bote inflatable dock
– Noodles and other assorted water toys
Fishing
– 50lb Shimano 2-speed trolling reel and rod
– 30lb Shiman 2-speed trolling reel and rod
– Penn Spinmaster casting rod
– Assorted lures, jigs and tackle on board
– Lobster gear 
Mixology Competition WINNERS!
Maya Walsh for

 Best Vodka Cocktail
About Maya Walsh
During 2020, Maya lived in Japan where she interned at a Michelin 2-star restaurant and worked at a traditional noodle shop. She is a graduate of the Ballymaloe Cookery School, an institution located on an organic farm in Cork, Ireland, and of the Ashburton Yacht Chef Academy. Having traveled to over 30 countries, her culinary repertoire is diverse. Her experiences have led her to prioritize a commitment to sourcing high-quality, seasonal, and local products, creating strong relationships with producers. She especially enjoys foraging, fermenting, and pickling. 
4 Cabins | 8 Guests | 2 Crew
Paddle Boards, Two regular 11 footers and two clear ones for seeing the fish and reef under you as you paddle.
2 Subwing's for towing behind the Dingy, A Round 8' float ring, a Slide Float for young kids
4 zones of speakers
43inch tv on a lift (it hides behind the couch) with a Sonos soundbar
Capt. Ryan Querry for Best Rum Cocktail
About Captain Ryan
Querry holds a 100-ton Coast Guard Credential with a sailing endorsement and gained a wealth of critical knowledge over the past 4 years, captaining a sailing catamaran all throughout the Caribbean. Diving is such an extreme passion for Captain Ryan that he is a PADI certified dive instructor with over 400 recorded dives. Ryan is also known to whip up award-winning cocktails, having won Best Cocktail at the Fall VICL Yacht Show 2 years in a row!
RELATED READING
This article by our own Laurie Fullerton, charter show reporter on the beat!
Keep current! Catch up with us online!
It's smarter to charter.
Start browsing for your dream yacht charter here.
YACHT SEARCH
You can reach out to us on our Contact Us page.
Already have dates in mind? Let's make a plan.
Email us vacation@carolkent.com
Calling us works, too! +1 781 631 1800