Skiing makes us happy. Sailing makes us happy. Choosing between the two – not so much. Are you looking at your precious vacation time and wondering, "Should I ski or should I sail?" We say, "Do both!"
The 79′ Oyster sailing yacht FIREBIRD is offering this kind of spectacular travel adventure in Norway from February to May 2018: Ski and Sail Norway Aboard Your Own Floating Chalet.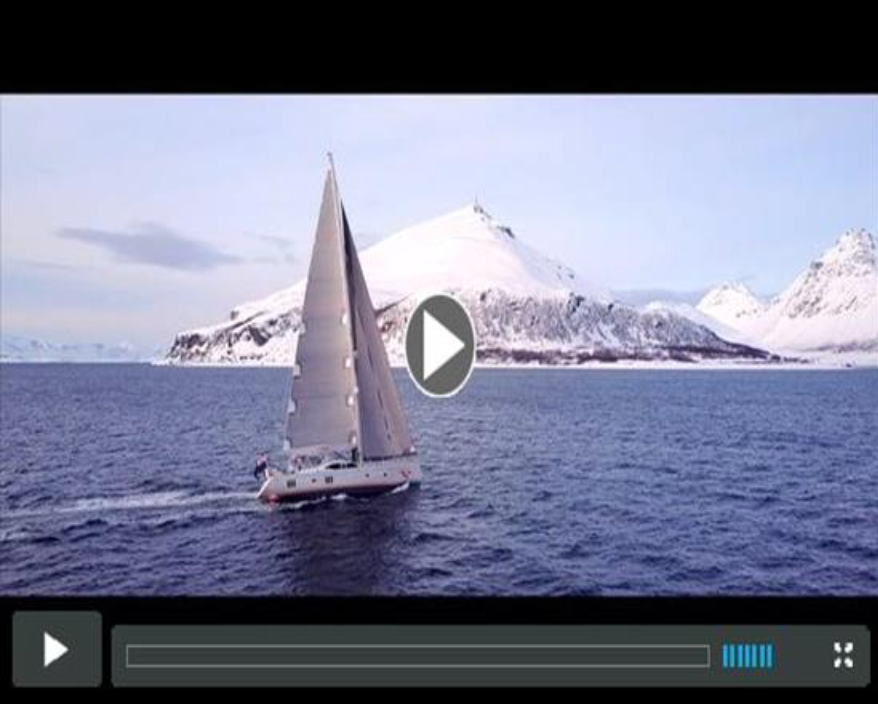 FIREBIRD is set up to accommodate seven guests across four cabins in exceptional comfort consisting of three double ensuite cabins and a fourth single cabin with its own ensuite facilities to sleep 7 guests in complete luxury.
The sailing yacht FIREBIRD offers a luxury "ski chalet" experience at sea, with the bonus of delivering guests to the foot of a different mountain each day. Starting from Tromsø  harbor, the Arctic Center offers adventure-filled skiing. Sailing and cruising are what keeps the Norwegians happy in the number of remote northern islands.
Permit me to digress briefly: Norway is once again ranked as the Happiest Country in the World in the World Happiness Report. When I visited Bergen, Norway and the fjords on my way to sail this May on a FAM (familiarization) trip in Sweden's Archipelago, I was overwhelmed by the country's beauty and the health of the people.  Scandinavian people are adventurers.  Nordic blood runs deep, and you have to love winters.
Are Norwegians happy because they live in the land of the midnight sun? Are they happy because they're such a good-looking group? Maybe it's because they live in one of most pristine, natural and best travel destinations on the planet. Maybe it's their emphasis on outdoor living. Or the fish. Or the vodka. Or the chocolate torte on the left.
Whatever the reason for their happiness, Norway can make you happy, too. We are thrilled to present this recent yacht charter special from our friends on the exciting S/Y FIREBIRD.  Here is link to visit Norway's great outdoors on skis.
Ski & Sail Charters in Norway are offered from February to May 2018.  March to April skiing is best when 7:00AM-4:30 / 5:00PM daylight allows for an full day of adventure.
Looking ahead to Summer 2018, the S/Y FIREBIRD will be available for charters in Croatia.
85.3 ft :: Oyster 885 :: Speed 7 Knots :: 2015 :: 4 Cabins :: 7 Guests :: 3 Crew
Cost
€ 45,000 per week + expenses (25% Applied Provisioning Allowance for food, beverages provisioning) + Gratuities
Contact Carol Kent Yacht Charters HERE to help you create a happy travel getaway.  We have the itinerary so please enquire as to this adventure opportunity.