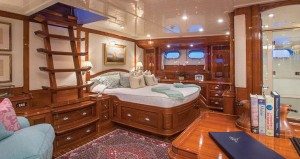 Quoting author Nellie Bly's "Around the World in 72 Days" on packing…
"It will be seen" Bly wrote, "that if one is traveling simply for the sake of traveling and not for the purpose of impressing one's fellow passengers, the problem of baggage becomes a very simple one."
Pack like a Sailor on your yacht vacation should be simple.  Whether you charter a Motor or Sailing yacht, you can use my tips to keep your travels light.  Fashionable yachting wear is easy to find.  Keep it light weight, attractive and versatile (interchangeable clothing).
*Keep up with the airline fees for baggage rule changes:  Airline Watch Dog Blog
* 2016 Best 12 Travel Apps Worth Keeping (New York Times)
Our advice to all our clients:  Pack light and Carry ON!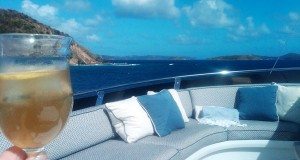 CARIBBEAN charters are easy ~ basic guideline to not over pack. This is the biggest mistake people make. You will be in your bathing suit and cover-ups almost the entire time. Trust us!
2 bathing suits and cover-up/wraps
2 comfortable pairs of shoes – sneakers (with socks) for walking and hiking, sandals & water shoes (optional)
3-5 outfits (inter-changeable clothing advised) it is really enough clothing for one week.
Plan to eat at Peter Island Yacht Club, dressy is required.
Sleeping attire (light and airy)
Onshore laundry is available at certain marinas.
PACK LIGHT AND CARRY ON!
Duffle bags are recommended for easy storage.
*If you are checking in bags – pack medicines, change of clothes, swim suit, basic toiletries (just in case your luggage is delayed/misplace)!!
WOMEN – one evening dress, multiple scarves used for shawls and lots of fun jewelry.  MEN  – wear your blazer on the plane, throw in a tie, and a good pair of pants.
NEW ENGLAND, MEDITERRANEAN & PACIFIC NW are great vacation destinations – however, packing for cooler evenings is recommended.
Pack the same as the Caribbean ~ but add a warm cover-up & socks!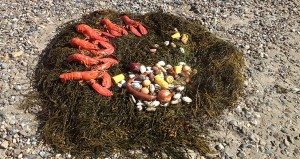 Trust me.
I traveled 4 weeks covering 4 countries (Italy, Greece, Turkey & Croatia) in May with a quality backpack and roll handle small overnight style bag.
Take a look at our Charter Guide to assist in your planning.