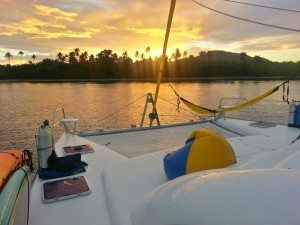 Here is a review sent in by one of our clients who chartered a luxury sail yacht in the Spanish Virgin Islands.
"Great to be back (although snow on the ground). Team, Again, Kudos all around! Our best vacation ever….and the boys are still raving about the experiences (especially Sling Shot)"…
We had a blast – enjoying very much the boat, crew and the itinerary. The "Bio Bay" was really cool and very unique (when isn't kayaking in the dark) – the boys loved it…but if you asked them they're highlights…it was definitely some of the new toys Capt. Jens had (the "Slingshot" and the underwater "Glider" – see attached).
Overall – we loved Flip Flop and would definitely consider sailing with them again. Gave us great perspective and insight into chartering beyond our Freshman attempt (every boat, crew, captain is different)."
Thank you – C.G. Family with 7 year old twin boys.
So….Here's the video recap…

*Family produced video
Click here to view the Flip Flop brochure and book your charter today!