5 Top Tips for Planning an Exotic Destination Yacht Charter
So, you want to have a rich experience with family and/or friends. You're considering an exotic destination yacht charter, perhaps in Thailand or Indonesia, maybe the Mekong River in Cambodia and Vietnam. You're adventurous, able-bodied and curious. You want an experience that brings you close to the countries' culture, flora and fauna. You've even dabbled in swimming with sharks on the Whitsunday Islands or in the Great Barrier Reef!
Where do you begin?  You find this daunting, especially since the "normal resort or cruise ship vacation" is not what you're looking for. Planning an exotic destination yacht charter does NOT have to be challenging when you start with some key information.
Destinations such as Australia, Polynesia, Asia Pacific and less mainstream countries such as Montenegro (recently profiled in the NY Sunday Times) are becoming more popular
Fortunately, due to the increase in interest, more private yacht charters for discerning clients are available than in past years.
According to Research and Markets in April 2018, the Asia-Pacific is predicted to grow 6% by 2026.  This is the next big destination on the travel horizon.
Here are 5 Top Tips for planning a successful, exotic getaway.
Know the best times to charter in particular regions of the world. Phuket, Thailand begins its season between December to March. (Read more about Thailand here.)
 Plan ahead for securing the right yacht for "sleeping aboard" and berth arrangements. Although yachts are now coming to these 'off the beaten path' exotic locations, it is still limiting.  We strongly advise 6 months to a year planning for the best selection of yachts.
Be realistic about your physical fitness. Diving in far off places, travelers may not have modern medical facilities close at hand. If you have compromising health issues, be aware of the remoteness factor. Considered one of the best places for scuba diving in the world, Raja Ampat's diversity of marine life is much greater than other areas in the coral triangle of Indonesia, Philippines and Papua New Guinea. Here is a DIVERS GUIDE TO ASIA – Link.  However, some of these remote areas do not have hospitals that might be life-saving.  Here are links to hospitals in: THAILAND, PHILIPPINES, PAPUA NEW GUINEA travel safety.
Learn about the culture of your destination. The Culture Trip blog (theculturetrip.com) offers valuable information for you and your fellow travelers!
Always secure Travel Insurance with good medical coverage.
Sailing in Thailand
IN THE WIND is a 62′ Sailing and Diving private yacht catamaran, chartering in Thailand.  Check out her beautiful sample itinerary starting in Phuket, Thailand.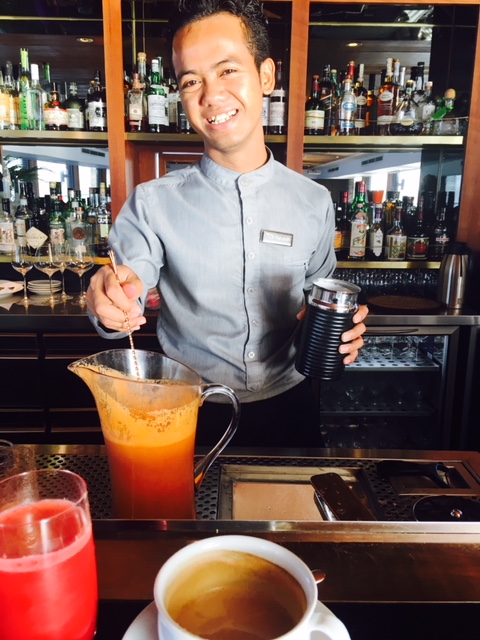 Our lovely bartender on the luxury yacht AQUA MEKONG from Phnom Penh to Ho Chi Min City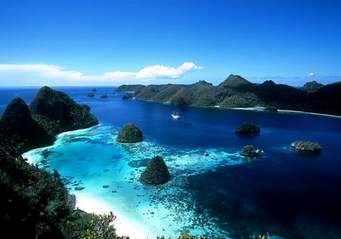 Raja Ampat in Southeast Asia is considered one of the best diving spots on Earth but its remoteness means advanced medical facilities are not nearby.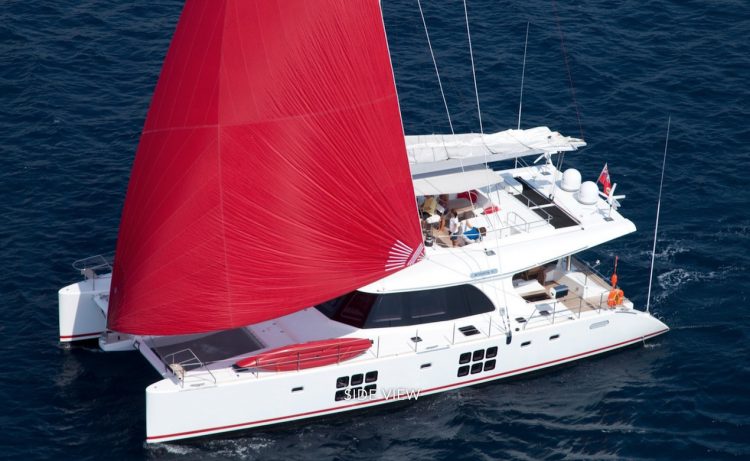 62ft sailing catamaran IN THE WIND offers customizable yacht itineraries through Thailand and other parts of Asia.