December 6 – 12, 2013  |  51 Years Celebration of this Show!
Another yacht charter show begins in one of the friendliest and historically interesting islands in the Caribbean.  British influenced, this island boasts a lovely rain forest, maritime history, 360 beaches, quaint settlements, sugar mills and the best pineapples in the world.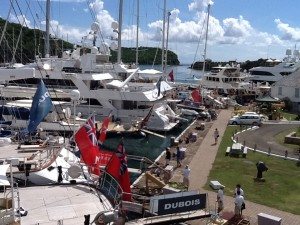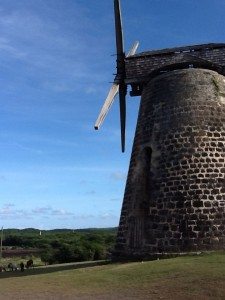 Yachts will be on display in Nelson's Dockyard at English Harbor, Falmouth Harbor and the Antigua Yacht Club and Marina.  Expected to attend are over 200 yachts!  My IPAD is ready to take notes and pictures – to remind me of special offerings these incredible yachts offer clients.  It is my job…
I will be joined by my colleagues from around the world – since so many of these yachts charter in the Caribbean in the winter months and the Mediterranean in the summer months.  It is always a thrill to see these mega yachts both sail and motor, lined up just for me.
FYI-this was my very first charter show back in the late 1980's and definitely one of my very favorites.  I could not believe that this was an industry!
*For more history on the charter show:  read this account of the history by Lisa Nicholson.   Thank you Lisa…see you soon.
Meeting the crew, yacht hopping for lunches and cocktail evenings under the warmth of the Trade Winds – this has to be heaven.
So off I go again in search of the perfect yachts for my perfect clients!   Follow my journeys on www.facebook.com/CarolKentYachtCharters