I wrote this piece after I had experienced first hand a traditional Orthodox Greek Easter in 2016.  May 1st was the date for Greek Easter on Poros Island, a 45 minute ferry from Piraeus, Athens.  The month of May is also the kick-off to summer cruising in the Greek Islands. Greek Easter generally occurs in the week following Christian Easter.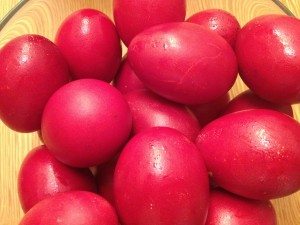 Easter is the most important holiday of the Greek Orthodox Church.  Celebrations on every island are unique and well worth experiencing.  It is a "bucket list" to do.
Plan Ahead
We believe in planning ahead to secure the most sought after super yachts that begin their season in May.  We will work with you find off-season charter rates. Here are two unique Greek islands for you to visit during the Greek Easter celebration.
Corfu's Unique Tradition
During  Easter on CORFU (video) throwing clay pots filled with water onto the streets during the day is a traditional enactment that signifies anticipation of the Resurrection.  Fireworks are displayed after mid-night, and the rejoicing and festivities continue into the wee hours of Easter Sunday. Enjoy Corfu's Easter Festival on the beautiful Ionian Sea.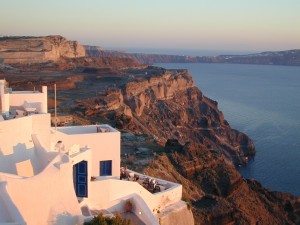 Chios, our other Favorite Island
Chios is famous for, among other things, a fireworks competition between two Churches, known affectionately as Rocket Wars
TOP YACHTS FOR YOUR CONSIDERATION
120′ Motor Yacht DALOLI ~ Sleeps 10 Guests – 7 Attentive Crew
115′ Luxury Motor Sailor IRAKLIS  ~ Sleeps 14 Guests – 5 Attentive Crew
77′ Motor Yacht AMOR ~ Sleeps 8 Guests – 4 Attentive Crew
51′ Sail Catamaran ELVIRA – Sleeps 10 Guests – 3 Attentive Crew We have a yacht for everyone!  Go Greek in 2016…and immerse yourself in this very special celebration and culture.