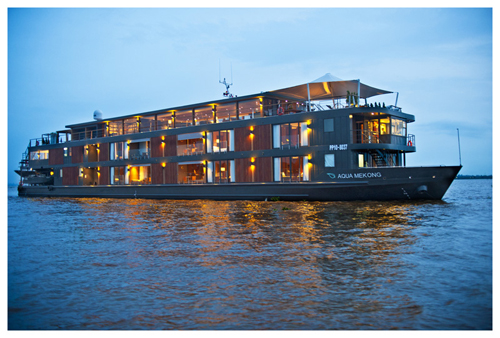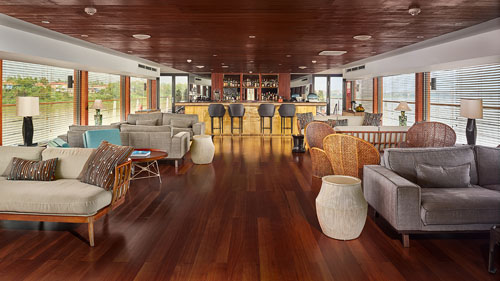 The Mekong River is the longest river in Southeast Asia. It gives life to many villages and aquacultures, many of which seem to defy the laws of time and gravity.
We'll cruise between Cambodia and Vietnam, through some rare and delicate ecosystems. Seeing this place from the river's waters will give us a rare glimpse into this often remote world.
The AQUA MEKONG is the Mekong River's first 5-star cruise ship. She sleeps 40 people and boasts an exercise room, a spa, cabins with floor-to-ceiling windows and private decks, a private cinema, observation decks and a Foosball table! Along with all that, what yacht charter would be complete without beautiful food and drink.
Since we haven't yet experienced the delights of this 5-star ship (did I mention all those stars before?), I'll let some photos whet our appetites for this Mekong boat charter marvel.
Please do join us on this journey. It's exciting to share this all with friends, family and followers.
If you have questions about cruising the Mekong River in style and luxury on the AQUA MEKONG or where in the world we are, please contact us HERE.
And stay tuned for more, dear readers. Namaste
Hello again, dear readers,
If you're following my adventures then you know that fellow yacht broker Karen Hughes and I are making our way through vibrant Cambodia then on to Vietnam. Not to rush things but we're excited about cruising the Mekong River in style and luxury on the AQUA MEKONG so we're giving you a sneak peek of this chic high-end ship and all she has to  offer.