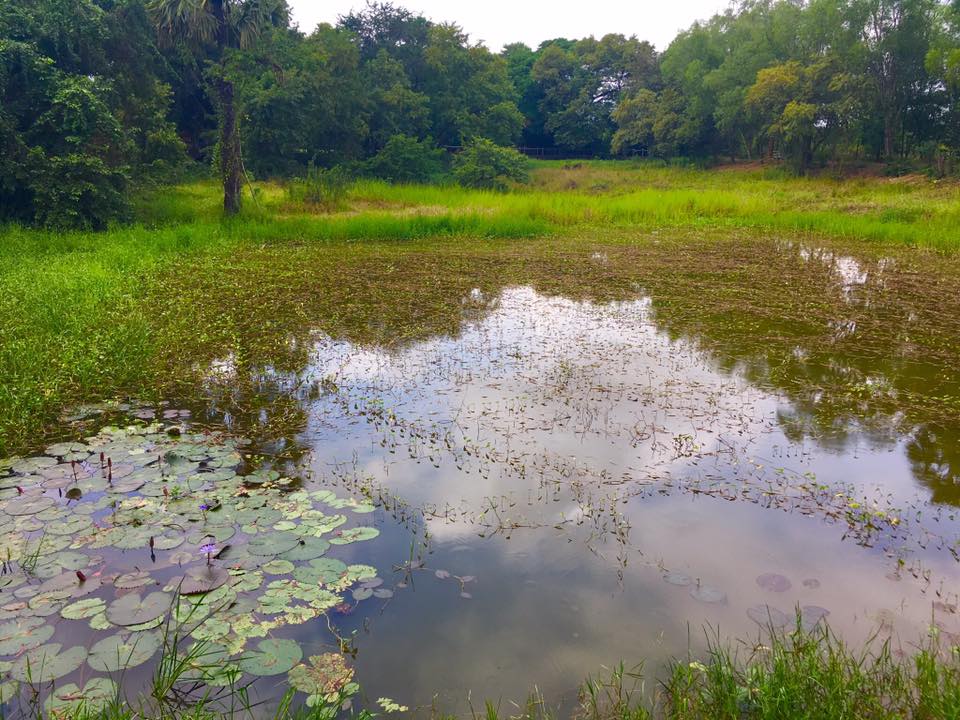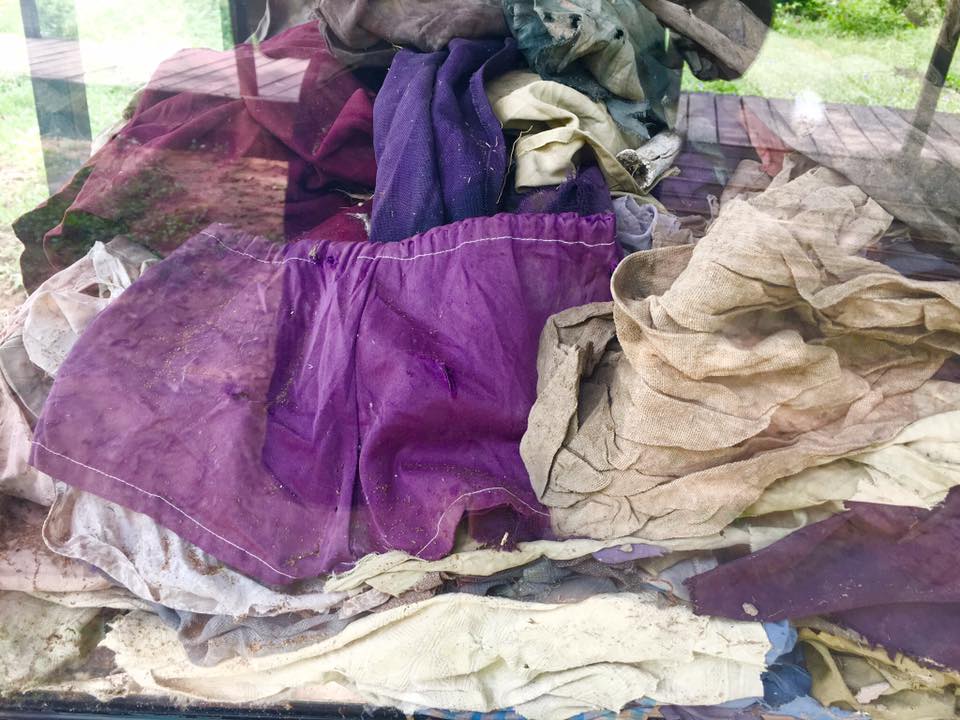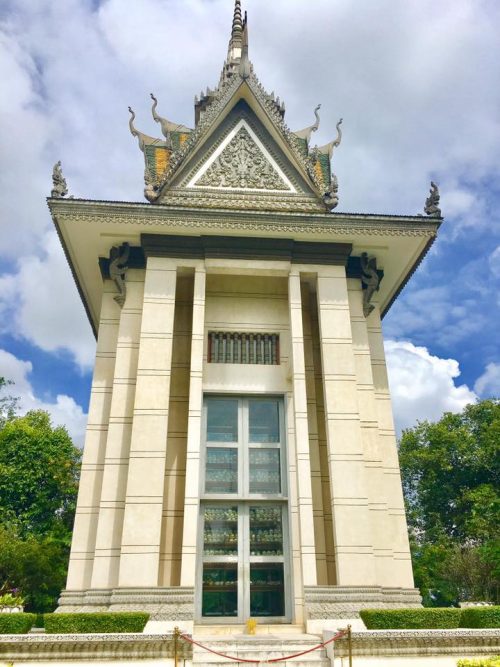 The Innocence of Children
It's hard to feel like many lessons have been learned from past brutality. Just look at Myanmar and so many other countries struggling for peace.
I took this photo of these two beautiful girls at the Night Market. It reminds me of the innocence of our precious children. 
Yesterday was somber. The itinerary for our cruise down the Mekong River in Cambodia and Vietnam on the AQUA MEKONG allowed us this day trip to an important historic site: the infamous Killing Fields in Khan Dangkor. Only 25 minutes from downtown Phnom Pehn and the Tuol Sleng Genocide Museum, this is a place to take to remember Cambodia's troubled past.
As many of you know, the Khmer Rouge slaughtered 1 million men, women and children. To think there are 20,000 mass grave sites in Cambodia is staggering.
The Memorial Stupa (pictured here on the left) is filled with skull relics found here alone. All these sites are reminders to the world to never forget what happened here and to fight against the same around the world today.