Stylish and smart, this luxury river cruising yacht has 20 cabins and can host 40 passengers. Some of the reasons it feels luxurious: no announcements blaring, no locks on your cabin (safes in each room), staff greeting us by our first name, great food, lovely spa.
And this is just the beginning.
Fellow yacht charter agent Karen Hughes and I have been on hundreds of charter yachts between us. We are happy to report that this is not just another cruise. The AQUA MEKONG provided pampering onboard the boat and thoughtful, intimate experiences seeing local cultures up close.
Everyday we were able to bike, kayak and boat out on day trips. We visited villages, learning about the farming of fish, rice and even frogs!
Hello, dear readers! I hope you've been enjoying our journey through Vietnam and Cambodia. We've meandered our way from exciting sites to busy nightlife to views of daily life. When we finally reached the main event, the luxurious AQUA MEKONG, the Mekong River's first 5-star cruise ship, we jumped for joy.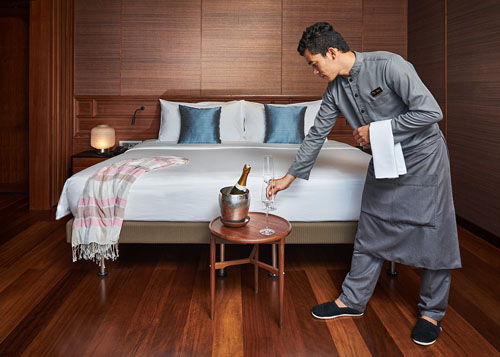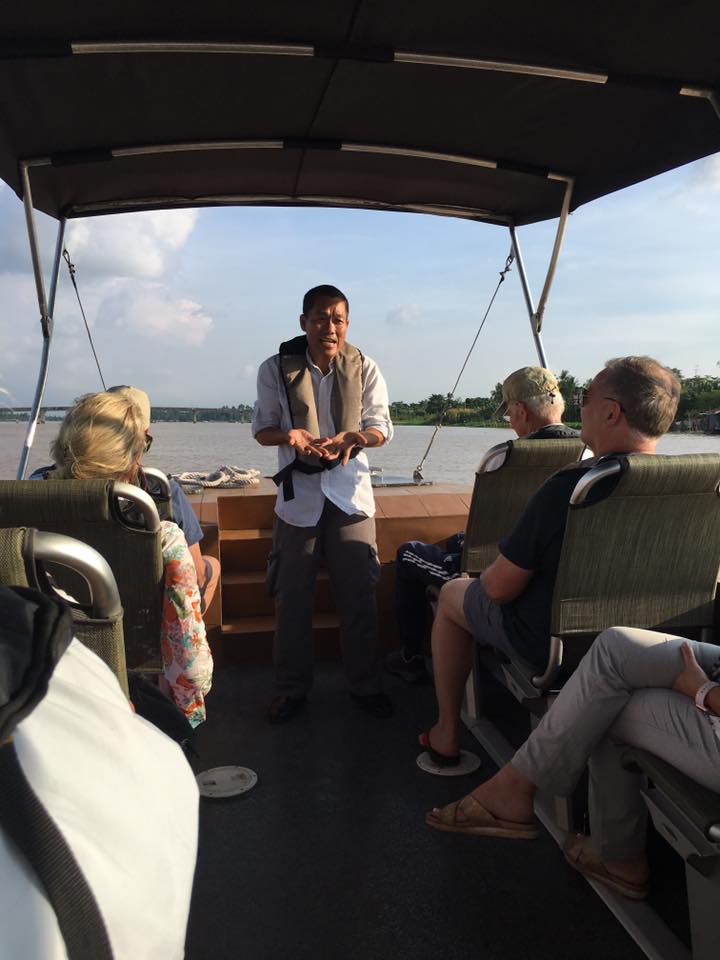 We met the weavers of fine silk and gorgeous practical baskets and mats. 
Karen and I have enjoyed this diverse and luxurious journey along with like-minded folks from England, Peru, Canada, Germany and a few of us Americans!
And – just in case you're wondering – the spa and pool definitely did not go unappreciated.
Until next time, we send many thanks to the captain and crew of the fabulous AQUA MEKONG. 
CLICK HERE for enquiries and more details on the AQUA MEKONG.