BY THE END OF 2022 – Visa Waiver for European travel 
U.S. citizens traveling to Europe will shortly need to apply for an ETIAS (European Travel Information and Authorisation System) visa waiver which is the new travel authorization for Europe that will come into effect by the end of 2022. Similar to other countries and regions in the world, Europe has recently decided to improve its security level to avoid any further problems with illegal immigration and terrorism.
This means that, by the end of 2022, all Americans traveling to a European country in the Schengen Zone will require an ETIAS. The Schengen Area is composed of 22 European Union countries like France, Italy, Germany, Sweden, Spain, as well as 4 non-EU countries: Iceland, Lichtenstein, Norway, and Switzerland. ETIAS will permit travel to all Schengen countries for short stays during its validity.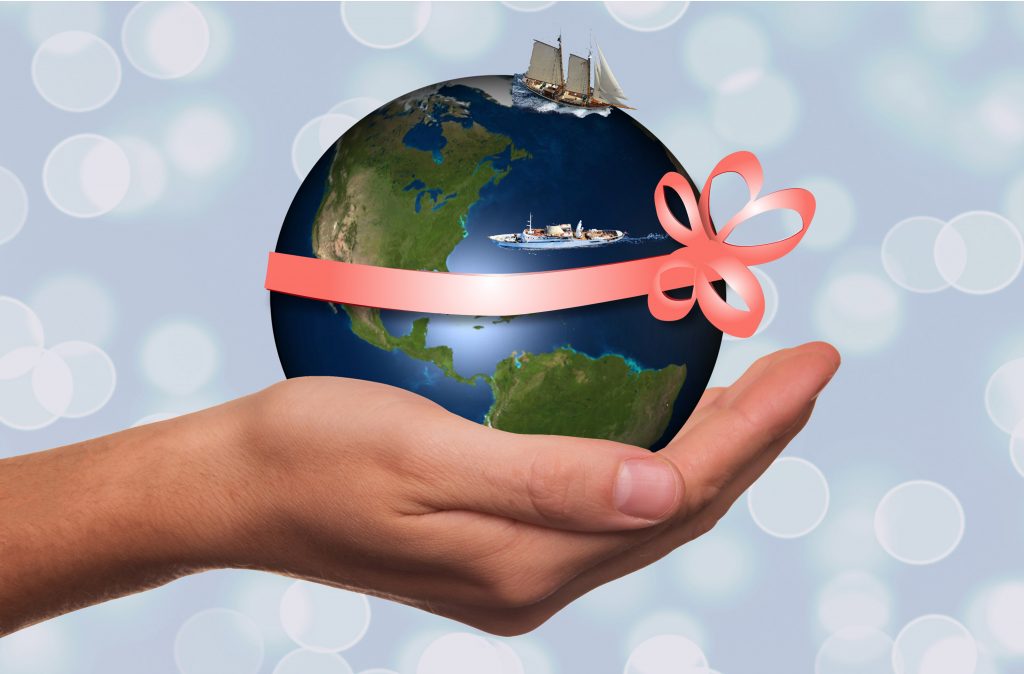 HOW LONG CAN A US CITIZEN STAY IN EUROPE?
At the moment, there is no Europe visa waiver for U.S. citizens for periods of less than 90 days. However, by the end of 2022, when American citizens traveling to Europe from the U.S. will require an ETIAS visa waiver to travel to any of the Schengen zone countries for short stays.
The ETIAS visa waiver for Americans is a multiple-entry travel authorization valid for a total of 3 years from the moment of approval. During the 3-year validity of the ETIAS for U.S. travelers, it is possible to enter any of the Schengen Zone European countries which apply to the travel authorization as many times as necessary.
The total stay allowed in a Schengen country with each entry with ETIAS is 90 days within every 180-day period. ETIAS permits travel to Schengen countries for short stays for tourism, business, medical treatment, or transit purposes. To stay for longer periods of time or other purposes, American citizens are required to apply for a Schengen visa from an embassy or consulate.
VISA WAIVER BILATERAL AGREEMENTS BETWEEN THE US AND EU MEMBER STATES
Citizens of the United States of America can take advantage of bilateral visa-waiver agreements with several EU countries. These arrangements allow US passport holders to stay for a specified period beyond the 90-day Schengen limit.
The Schengen Area nations with bilateral visa-waiver reciprocal agreements with the US are listed below along with the maximum permitted length of stay in each case:
Belgium (3 months)
Denmark (3 months)
Italy (3 months)
Hungary (90 days)*
Portugal (60 days)*
Spain (90 days)*
France (90 days)
Latvia (90 days in half a year)*
The Netherlands (90 days)*
A Schengen-associated country with a bilateral agreement:
*Only ordinary passports are permitted
US passport holders who take advantage of one of these visa waiver bilateral agreements must exit the Schengen Area from that EU nation. On departure, it is necessary to fly directly to a third country or transit to a non-Schengen airport.
In addition, US travelers are required to remain in that particular EU Member State, it is not possible to move freely around Europe under the bilateral agreements. To do so, they will need an ETIAS instead.
Bilateral agreements between the United States and European Union Member States are subject to change.
For updated information: https://www.etiasvisa.com/schengen-visa