Join the Spectator Fleet to Witness the Beauty and Racing Action
Sailing yacht regattas are a New England summertime tradition. From July to early September, competitive yacht races take place from Nantucket to Northeast Harbor every weekend. No other region quite compares to New England's yachting community.
Chartering a yacht in New England during "regatta time" means you will get the opportunity to spectate or even participate in some of our cherished New England yachting traditions.
Top photo, the glorious 141ft Eastern Shipbuilding Group S/Y COLUMBIA in full sail
The Best in Summertime Entertainment
And of all yacht races, classic regattas – featuring beautifully maintained, wooden and Spirit of Tradition sailboats – are some of the most exciting to watch.
Not only are the classically-designed vessels some of the most historical boats in the world, but the racing is also inspiring, conjuring up the spirit of yachting lore according to writer Carol Baruether in a recent article. In other words, sailors and spectators alike get treated to the best in summertime entertainment on the water.
Dockside Upside
The races are a thrill to watch, and the dockside social soirées, awards ceremonies, and parties enable attendees to chat with New England's finest yachtsmen. For yachters, there isn't a better way to spend a summer weekend in New England, the article notes.
Which sailing regattas should you attend?
MarinaLife Magazine has the insider's scoop on some of New England's most prestigious summer sailboat races. We have added a few of our favorites. Try to make it to a few – and of course, a sailboat charter for race day offers the best seat to take in all the thrilling action!
Regatta Calendar
 All of these regattas have active websites where 2023 dates will be posted.  While the calendar dates change a little each year, New England regattas follow an easy pattern in that most of the cherished events have been taking place for over 50 years – usually in or around the exact same weekend each and every summer. Here are some of the most notable:
Considered one of the best-kept secrets in Maine, the Eggemoggin Reach Regatta began humbly in 1985 with thirteen wooden boats and a dream. Organizer Steve White along with Frank Hull of Brooklin Boatyard first envisioned the race as an opportunity for wooden boat owners to get together and enjoy each other's company as well as to compete. The race quickly grew to 125 boats and is now co-hosted by Brooklin Boatyard and Rockport Marine, according to the article. The Regatta's 15-mile course has remained the same over the years. Additionally, the Camden Feeder Regatta and the Castine Classic Yacht Race soon joined the ERR to create a truly spectacular three-day event.
Corinthian is a name synonymous with New England sailing. For more than 125 years, the Corinthian Yacht Club has called Marblehead, MA home, and in that time, they've produced numerous racing champions including several America's Cup defenders. The Corinthian Classic Yacht Regatta was started nearly 40 years ago, and it's become of the largest celebrations of "classic yachts and characters." Just as spectacular as the racing, though, is the onshore atmosphere, another compelling reason to go, the article notes.
Nantucket Race Week is a full nine-day experience that marshals the entire Nantucket community together for a fun-filled week of regattas, awards ceremonies, and parties. Races provide sport for everyone from young dinghy sailors and families in household one designs to grand prix racers at the very top of their profession. Racing begins Saturday.
The Opera House Cup
A cherished tradition, the Opera House Cup Regatta, is held on the third Sunday of every August on Nantucket. It was the first all-wooden, single-hulled classic boat regatta on the East Coast, and it attracts some of the finest sailboats in the country. Past participants include former America's Cup winners (Intrepid, Weatherly, Columbia), well-known competitors (Ticonderoga, Wild Horses, Blackwatch), and such other notable yachts as the Mystic Seaport schooner Brilliant and General Patton's When and If. 
*Three of these winning yachts are featured at the end of this post so you can learn more about how to charter a regatta-level boat.
Gloucester Schooner Festival is a late summer tradition that invites visiting schooners from Maine to Virginia and beyond.  Taking place in the harbor and nearby waters of America's oldest seaport, the Gloucester Schooner Festival honors the major role the fishing schooner – invented here in 1713 – has played in the heritage of Gloucester and the eastern seaboard. Old and new, large and small, a variety of schooners will visit Gloucester Harbor throughout the weekend, delighting all who visit. Gloucester's beautiful harbor, acclaimed by explorer Samuel de Champlain as "Le Beauport" is the backdrop for a unique mix of modern-day and traditional vessels from the age of sail. A spectacular highlight of the Gloucester Schooner Festival is the Parade of Sail on Sunday morning as participating schooners make their way through the harbor and past the breakwater, to the Mayor's Race starting area off Eastern Point.
 Annual Newport Classic Yacht Regatta presented by IYRS School of Technology & Trades draws on classic yachts that are both cherished in Newport and also lovingly restored and refurbished. The International Yacht Restoration School along Thames Street is a perfect setting for this regatta, and like many of the classic events happening in New England each year, many have a scheduled boat parade on the final day of the event.  Newport is a natural amphitheatre for yachts of all kinds but there is nothing quite as breathtaking as watching the classics, which are cherished here, out stretching their legs and racing like the thoroughbreds they are.
Held in Martha's Vineyard, this regatta features more than 100 participating yachts and a full slate of races over three days. The event – which was launched in 2006 – is sponsored by Sail MV, and it's quickly become one of New England's premier regattas. Not only is the racing spectacular, but attendees can also enjoy a wide range of onshore events. Although this isn't strictly a classic regatta – there are many different classes of boats and races courses – the Vineyard Cup is a must-see for classic yacht enthusiasts, the article notes.
Friendship Sloop Days is an annual event that has taken place each summer in Rockland, Maine for half a century. It is sponsored by the Friendship Sloop Society. Sloops of the Friendship design, and their sailors, gather from all over the east coast to celebrate and commemorate the famous style of gaff-rigged sloop that originated in and is named for the small coastal town of Friendship, Maine.


For more than 30 years, classic yachts have gathered at the Camden Yacht Club for the annual Camden Classic Regatta. Featuring a challenging 15+ mile course, the yacht runs from Camden to Brooklin, ME. This, along with the Castine and Eggemoggin races, make up a wonderful three days of classic yacht racing on Penobscot Bay. Camden, Maine is one of the prettiest towns on the coast, and for those not participating, it offers amazing shops, restaurants and an opportunity to really soak in the beauty of mid-coast Maine.
How to Charter your own  Classic Schooner or Yacht
We have a number of vessels that will sail to a classic regatta or participate in one.  Please let us know what yacht experience you are looking for. *In the meantime, please check out the yachts listed below: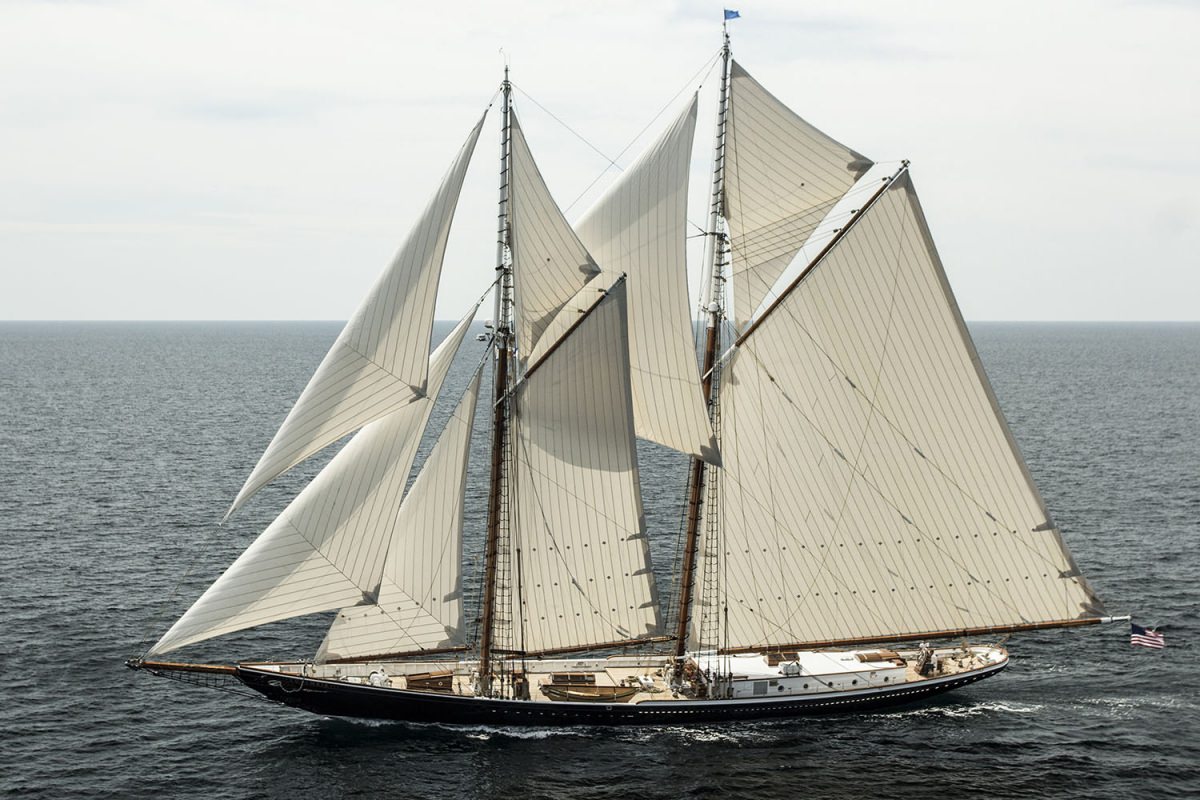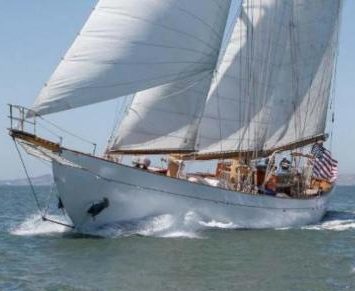 115ft Schooner
4 Cabins | 12 Guests | 5 Crew
From $44,000/week plus all expenses
Operating in the Caribbean and New England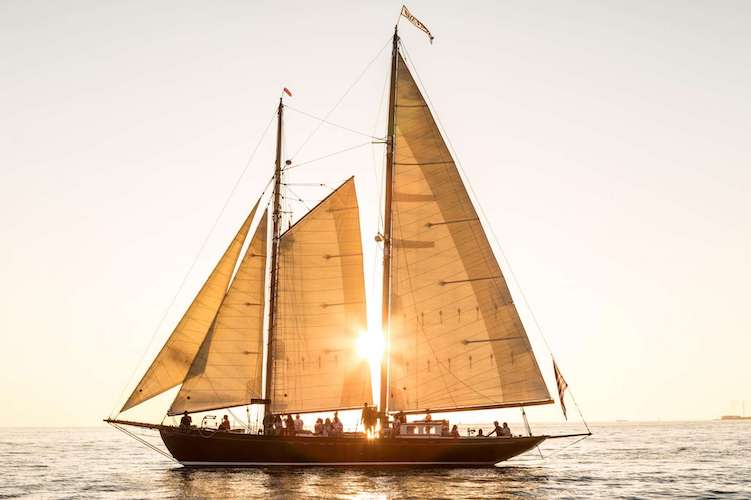 63ft Custom built
3 Cabins | 6 Guests | 2 Crew
2 Doubles, 1 Twin
From $26,000 + all expenses
Operating in East Coast United States
---
Keep current! Catch up with us online! 
FACEBOOK:  https://www.facebook.com/CarolKentYachtCharters/
TWITTER: https://twitter.com/ckyachtcharters
YOUTUBE CHANNEL: https://www.youtube.com/c/CarolKentYachtChartersMarblehead/videos
INSTAGRAM: https://www.instagram.com/carolkentyachtcharters/
---
 

It's smarter to charter.
Start browsing for your dream yacht charter here.
YACHT SEARCH
---
You can reach out to us on our Contact Us page.
Already have dates in mind? Let's make a plan.
Email us vacation@carolkent.com
Calling us works, too! +1 781 631 1800