Sail on a 250′ Tall Ship Across the Pond in 21 Days ~ Bucket List 2014!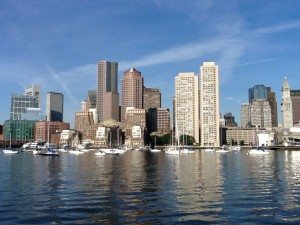 Boston on April 22nd – arriving in Spain May 21st –  This is now your opportunity to set sail and detox from our digital world.
Have always dreamed of crossing the pond (other than the QM2) but it has never been convenient, or affordable, or boats are too small, or there are no boat, or no one to go with and so many more dreamer delays?
Tell your friends, your boss, your family…this is the year for a real "sea change"!
On April 22nd, the ocean crossing will take place from Boston to Malaga in Spain.  A unique sailing experience to learn about sailing on a full-rigged Tall Ship.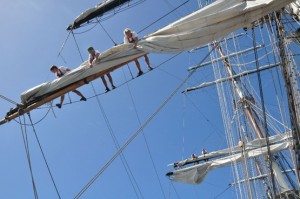 This is the chance for sailors who have been waiting for this opportunity to experience life at Sea
"Per Per Cost" for Crossing ~ 21 Days at Sea!

3 Cabin Berth: €1925
2 Cabin Berth: €2250
Single Cabin: €3375
:: 28 Guests :: 25 Crew :: Harbor & Port dues :: All Meals Included ::
 ** Additional Air and transfers, Alcoholic Drinks served on board, personal expenses, Gratuity customary and at your discretion
The ship's crew stands watch in three shifts. These shifts are called the Red Watch (from 12- 4 AM and PM), the White Watch (from 4-8 AM and PM) and the Blue Watch (from 8-12 AM and PM).  If you like, you can join one of these watches.
Trace the whales and spot dolphins swimming along side.  Arrive in the sixth largest city of Spain at the Mediterranean Sea and at the Costa del Sol and only 100 kilometers away from the Strait of Gibraltar.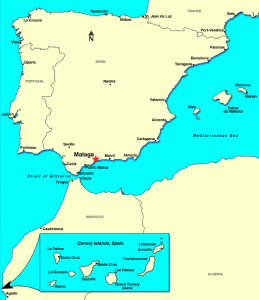 Continue your Sojourn and/or consider other Itineraries this summer.
May 12 – 19, 2014 ::  Board in Malaga to Monaco                                              Sail past the The Balearics of Ibiza, Mallorca and Menorca.  After 6 days arrive at the  Côte d'Azur.  Destination Monoco in time for the May 25th Grand Prix!
June 19 – 24, 2014 ::  Board in Ibiza to Lisbon
Ibiza is known for its known for its beaches surrounded by pine trees and green hills with beautiful rock formations. Visit the historic center of Eivissa is on the UNESCO World Heritage List and a visit will be more than worthwhile.
Call us today for more details!