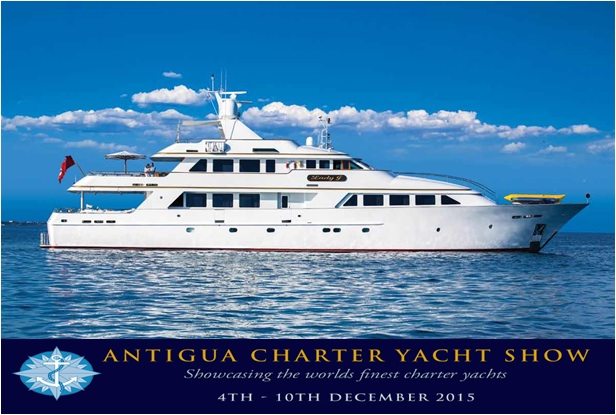 The 2015 Antigua Yacht Charter Show revealed some exciting new boats, equipment and cuisine.  One particular floating jewel that captured it all is the Lady J.  My time aboard was fabulous.  The Lady J's new chef, Ben Dineen, hails from Dublin, Ireland and began his culinary journey at the age of 16 at a popular French restaurant in a seaside town south of Dublin. He completed a three-year apprenticeship through Ireland's foremost culinary college while at the critically acclaimed Michelin starred "L'Ecrivain" restaurant. The chef/proprietor then sent Ben to work on an investor's yacht for a season in the Mediterranean, which gave Ben a taste for the industry. Ben then took off to Tokyo for a year to work in "Restaurant Gordon Ramsay @ The Conrad Hotel" while they strived for their first Michelin star in the Tokyo guide. Since then, Ben has spent over five years on various luxury vessels throughout the Caribbean, Bahamas, Mediterranean and North Eastern US waters. Ben specializes in classical French and Italian cuisines, and also has a great love, understanding and respect for authentic Indian, Thai and Mexican cuisines.
~
Leek, Potato and Smoked Bacon soup taster
Pan seared Scallop, Pork Belly, Carrot and Ginger puree with Mache on slate presentation
Trio of Tapas style presentation: Wagyu Beef, Oxtail "Lasagna", Celeriac Puree, Wilted Spinach, Mushroom Sauce, Truffle Foam
Finale of decadence: Fondant Chocolate and Homestyle Vanilla Ice Cream served in a Tawny Port
~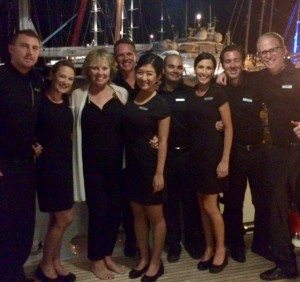 If you are considering a Caribbean yacht charter cruise on a well appointed vessel with a top yacht chef, Lady J is an excellent choice.
For more ideas on Caribbean yacht charters including sample itineraries, top yachts and things to see and do, visit our  Caribbean Yacht Charters page. Try our "Take me Away" complimentary planning service.