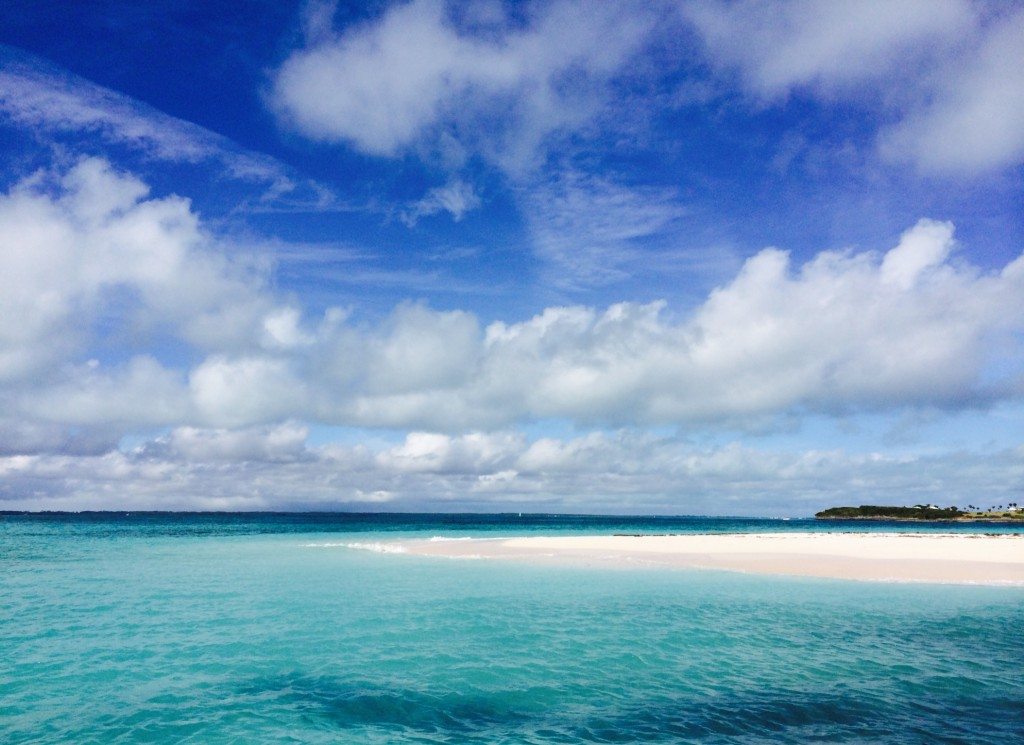 Bahamas cruising in the Abacos is different in so many ways from her popular contender, the Exumas. Yes, it is better in the Bahamas!
I recently returned from a well organized and enlightening"fam" (familiarization) trip hosted by the Abaco Beach Resort & Boat Harbour Marina located in Marsh Harbor, on Great Abaco Island.
Upon landing in Marsh Harbor, just one hour from West Palm Beach International Airport, Florida, we were met by our drivers and taken to a full service resort and marina (a short 10 minutes).  The entire staff, including her co-owners, greeted us cordially.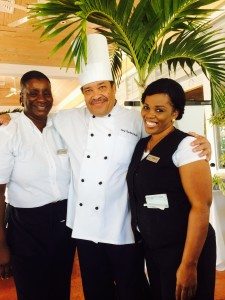 Ideal for your destination vacation, the Abacos' 120 square miles of cruising area offers accessibility to nature (turtle and bird watching), island history, fishing (tournament style or just leisurely bone fishing or trolling), kite surfing, diving, snorkeling and restaurants boasting high quality local cuisine, plus local beach bars that rival the popular Foxy's in the British Virgin Islands.

I found the resort staff to be genuine in their hospitality, providing outstanding cuisine and beverage service.
This is an ideal Destination Wedding and Corporate Incentive location.  All this access, within protected waters, makes for ideal cruising. You must discover it!
This sample Abaco cruising itinerary will get you interested in exploring.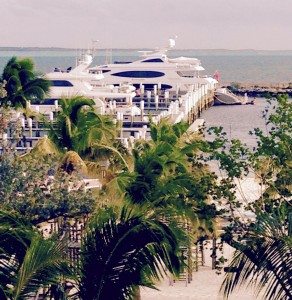 The marina offers 200 slips for 70′ – 160′ sailing and motor yachts.  Notice the 160′ super yacht docked at the end of the pier.
BRAVO was busily filming "Below Deck" Season #3.  We have openings for all who desire a great inclusive deal for up to 8 guests!
Marsh Harbor is charming and full of life.  It is only a 5 minute walk from the Abaco Beach Resort.  Boutiques, fine wine shopping, bar hopping and good local restaurants are located on one street.
The island hopping is varied, with short cruising distances from Marsh Harbor to Hope Town and Elbow Cay, Little Harbor and Great Guana Cay (this was our 2nd day adventure).   Pictures speak in full volume in this part of the Bahamas.
The iconic candy-striped lighthouse shown here is the "Motif #1" of the Bahamas for painting and photography enthusiasts.  Climb the 101 steps top the top to enjoy a view up to 17 miles.   Walking the streets, you will come upon the local community garden which overlooks the "ocean view" side of Hope Town.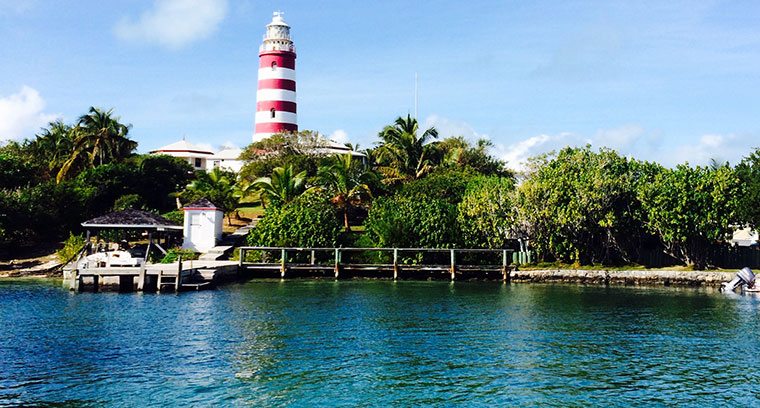 Pack your bags or should I specify – one bag! That is all you will need to cruise in paradise.
Thank you to the entire Abaco Beach Resort for an amazing "eye opening" adventure!  ~Carol