Beach Cleanup Weekend in Marblehead.  Join us this weekend on Sunday May 31st.  It is the start of the summer yachting and beach season. Carol Kent has been supporting this initiative and One Healthy Ocean since 2010.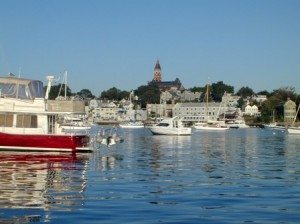 Come join her team at 3:00PM-4:30PM – we would appreciate your help.  *Rain or Shine
Meet me Sunday at Gas House Beach & Grace Oliver's Little Harbor for safety briefings, garbage bags, gloves and FREE Coffey Ice Cream Coupon for all who participate!
MARBLEHEAD BEACH GUIDE
Top reasons why it matters to keep our coastal beaches clean:
Clean beaches = Clean Water free of trash and marine debris
Marine wild life = Even the tiniest ocean plant create half the oxygen in every breath you take.
Ocean Economy = 2.3 Million people in America (ocean and coasts) depend on clean water for their livelihood.
Healthy Ocean = Food for the Future
…for PURE ENJOYMENT