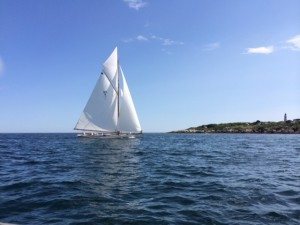 Newport Charter Yacht Show 2015 enters it's 34th year of displaying sail and motor yachts that will ply the New England waters.  This is our home – and we are the experts in cruising these waters.
It is an industry show for yacht professionals ~ however, please call us for a private showing and tour!
Yes, Carol and Sue will be hosted on yachts for lunches and evening entertainment.  We are committed to inspect and relay our honest recommendations for your vacation this summer or winter.
Yachts come here to transport even the most seasoned yacht vacationers.  Crystal blue waters, historic coastlines, fishing villages and New England hospitality.
As we say "Chatah is Smatah"!   Here are just a few of our offerings in the show: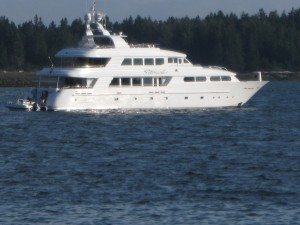 145′ Motor Yacht RENA (ideal for families) – 12 Guests & 5 Cabins
130′ Motor Yacht PLAN A  no need for Plan B – 10 Guess & 5 Cabins
101′ Motor Yacht SEAFARER "Can Do" Captain Doug – 10 Guests & 4 Cabins
87′ Motor Yacht SIXTY SIX  take a virtual tour – 8 Guests & 4 Cabins
116′ Sailing Yacht WHISPER  built in Maine  6 Guests | 3 Cabins
108′ Sailing Yacht MARAE  Sue is Top Yacht Chef  6 Guests | 3 Cabins
90′ Sailing Catamaran Yacht ORION  Sail on a Cat  8 Guests | 4 Cabins
Newport Charter Yacht Show dates are June 22-25th.