Newport Charter Show Top Yacht Chef 2015 theme ~ Health and Wellness on your yacht vacation.   Congratulations ~ 130′ FAR NIENTE takes 3 culinary categories!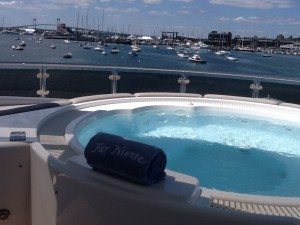 This annual culinary competition included four categories: Top Yacht Chef, Sunset Canape Challenge, Healthy Beverage Challenge and Tablescaping Challenge.
TOP YACHT CHEF:  130′ M/Y FAR NIENTE Chef Ben Mercier (Quebec, CA) won over the professional judges with a vegan raw vegetable sushi dish.
HEALTH BEVERAGE:  130′ M/Y FAR NIENTE  Nikky (Ben's wife) created a medley of dairy-free fruit smoothies and pressed juices.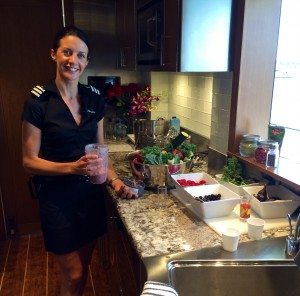 SUNSET CANAPE:  50′ Sail Catamaran PARADIGM SHIFT  Bonnie Carroll (Annapolis, MD) delighted judges with her pear pancetta hors d'oeuvre.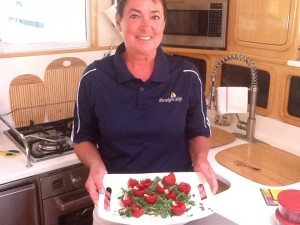 TABLESCAPING WINNER:  130′ M/Y FAR NIENTE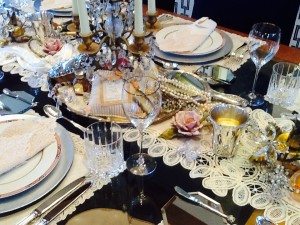 The show was a huge success and congratulations to all the yachts that participated!
Sponsors included by Crew Food Safety Training; Culinary Convenience; DYT Yacht Transport/Sevenstar Transportation and all was organized by Captain's Concierge.