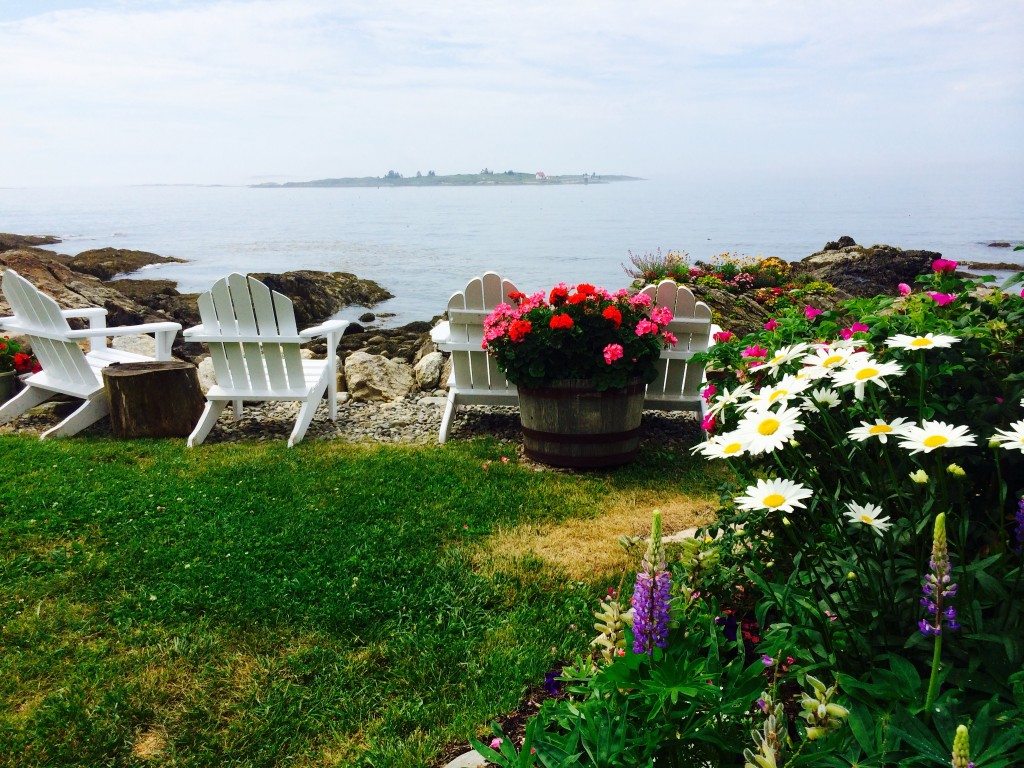 Cruising the Coast of Maine is most ideal during the end of July, August and September.   The fog has lifted – giving time for the sea and air to sync up with each other.
I just returned from Boothbay Harbor area and excited to relay that "Maine is still the way life should be".  This is the slogan you are hit with upon crossing the land borders by car (not a recommended way to go – since all of New York, Connecticut, Massachusetts and even New Hampshire make this summer exodus).
Sailing out of Portland or Rockland, Maine gives you the best boost to quintessential New England scenery.
Not to be missed is the 270-acre landscape of the COASTAL MAINE BOTANICAL GARDENS.  Fairy houses for young families, kinetic art on display (George Sherwood: WIND, WAVES & LIGHT) attracting photographers, birders, and just all who love beauty.
The cold waters of Maine produce the best seafood in the world!  Maine Lobster Festivals take place along the coast in August – when the days are lazy and ideal for cruising this breathtaking coastline.
**Click here for suggested ITINERARY!