If you are looking for a really good break in 2021, we had a splendid example of that at the British Virgin Islands Virtual Charter Show in November. Participating yachts and their crews did a fantastic job of taking us to paradise without leaving our winter quarters. We were entertained by this Best Crew Presentation pictured below, by the professional crew of the VISION yacht: Video by 57′ catamaran VISION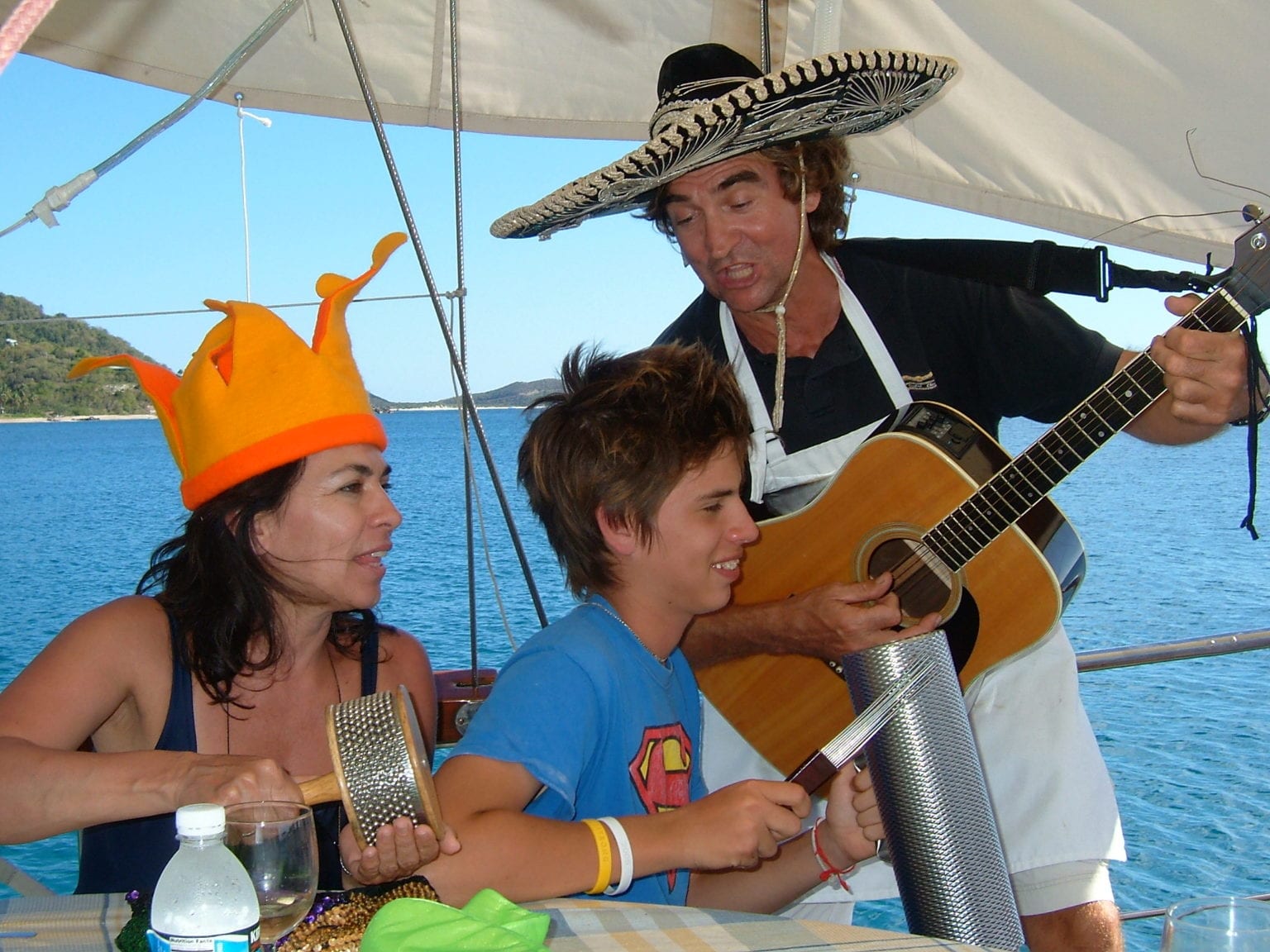 Join Charlie and Carolina on 57′ VISION catamaran
If you like to laugh, eat, drink and are musically inclined to sing along…
with fabulous guitarist Charlie, then these two veterans of our charter industry are the crew for you. Charlie and Carolina are celebrating their 20th successful season chartering their own sailboats in the Caribbean. They're based in the British Virgin Islands (BVI) but they also love the South Islands with the same passion as ever! They will charter in the Grenadines in the summer months…so inquire.
Charlie and Carolina have put their good taste, experience and hard work into improving the catamaran VISION, a classic 57′ Lagoon catamaran, and will be very proud to show it off to their preferred guests: families or a small group of older couples who enjoy nature, gourmet cuisine, having fun with live music, adventurous sailing, and who treasure every moment of an unforgettable vacation.
With over 500 charters to their credit, they are confident their guests will leave – often return – as friends.
2nd in Place Winner for Best Crew Presentation
58′ PORT TO VINO catamaran with Jeff & Caitlin Nichols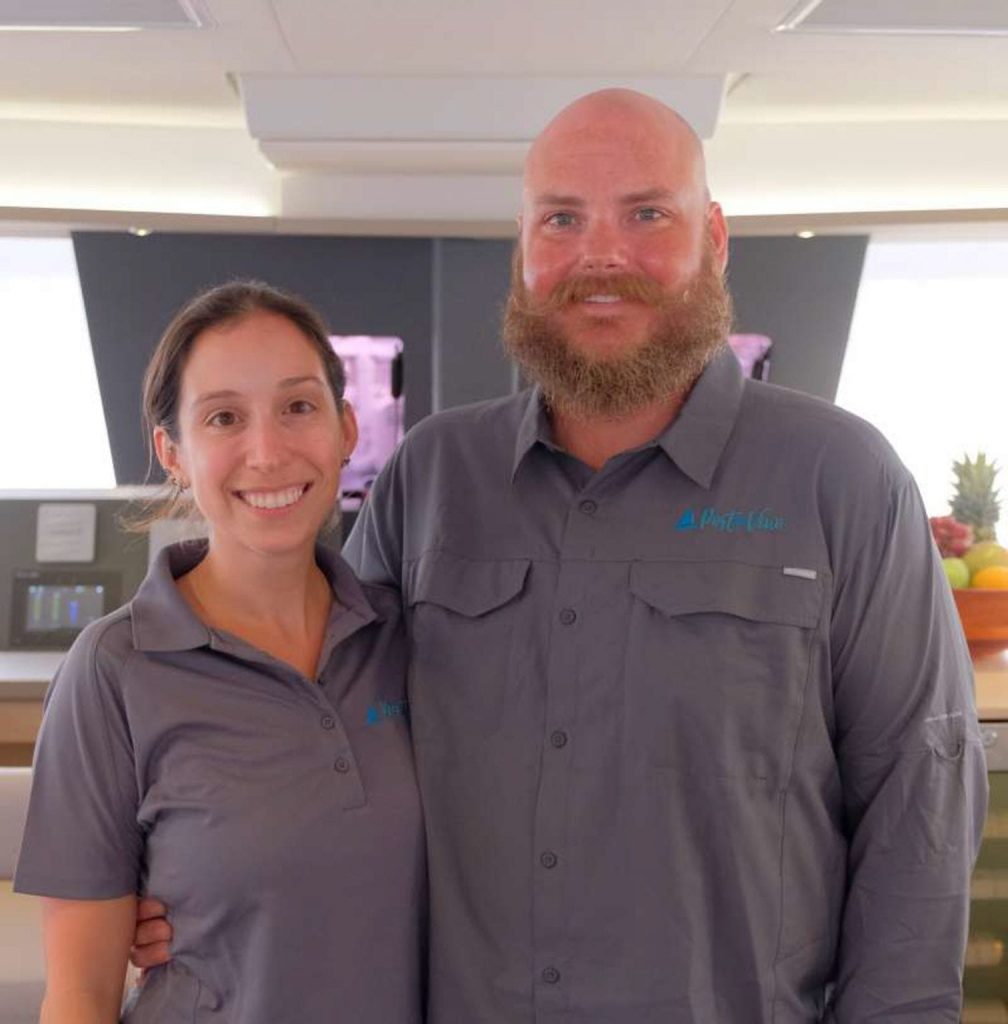 Captain Jeff and Chef Caitlin (also a Marine Biologist) are delighted to return to 58ft Fountaine Pajot catamaran Port to Vino for their third year aboard the boat, entering their eighth season chartering. Both are dive instructors and enjoy joining their certified dive guests on their adventures.  Kids especially love to snorkel with Caitlin. She encourages learning while in the water, opening up new worlds under the sea to her guests. Find the manatees with Jeff! Customized taxi tours in Virgin Gorda are a hit with all ages.
Both worked previously in the dive industry, spanning over 12 countries together. Caitlin is experienced in the kitchen, focusing on fresh flavors and from-scratch dishes.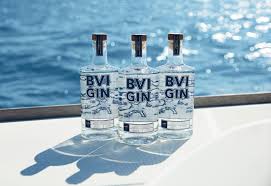 DRINKS DRINKS DRINKS – That is part of what you do on a yacht vacation.  If you like gin (the trouble begins) these three yachts won the BVI GIN Cocktail Competition.  You will have to charter to get the real flavor.
TIED SECOND PLACE

45′ EPHINAE catamaran (Pelican Passion Fruit Potion) Rosie & Adam are both Captains and Sail Instructors!
46′ GYPSY PRINCESS  catamaran (It's a BVI Ting)
BEST of Overall Virtual and Innovative Tour – 46′ Catamaran GYPSY WIND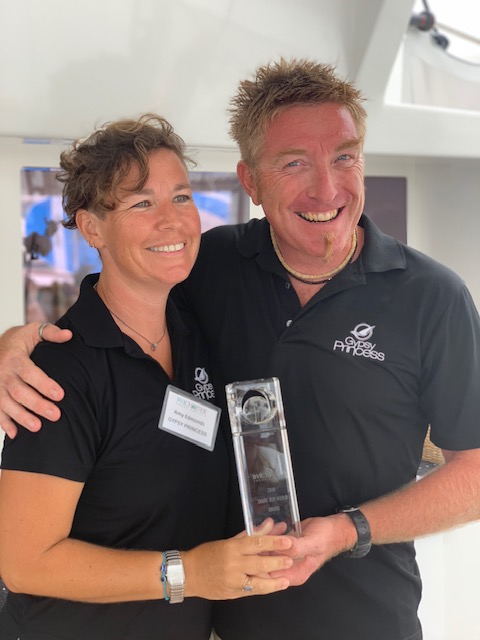 Biff and Amy have just committed to GYPSY PRINCESS until at least September 2023.
With the new saloon refit this summer, you see that the GP team is devoted to high-quality service, maintenance, security and comfort for your clients.
"Our preferred guests are those who are inclined to quality over quantity. While we love to have fun & celebrate good times, we are not a late-night party boat."
GP is ideally suited to families and older couples groups. We will be operating in the Virgin Islands this season and are looking to fill dates in late January and early February.
2nd place in Virtual Tour – 86′ Motor Yacht ANGELEYES with Darrel Hearne, Jenn Hart, Jenny Gulland and Remi Leclezio