Note:  QUIXOTE Chef Brigitte Campbell has published her own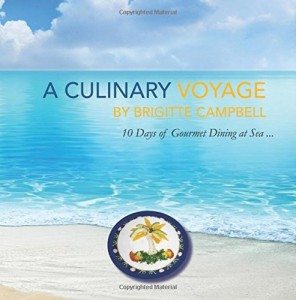 cookbook "A Culinary Voyage – 10 Days of Gourmet Dining at Sea", available at Amazon.com.
Last week, Captain Don and Chef extraordinaire Brigitte took care of their 3 cruising guests (all professional men seeking a total sea immersion).   They boarded in Sag Harbor, NY enjoying six days of sailing, relaxing and eating very well!  Sag Harbor is located in the Hamptons and historically known for its late-1600's whaling port.
Day 1.  Fisher Island (more itinerary ideas)
Day 2. Bristol, RI: they visited the  HERRESHOFF MARINE MUSEUM / AMERICA'S CUP HALL OF FAME
Day 3.  Vineyard Haven Harbor on Martha's Vineyard
Day 4.  Cuttyhunk Harbor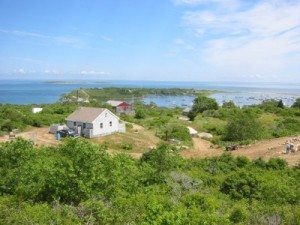 Day 5.  Block Island Harbor
Day 6.  Sag Harbor
"The accommodations were perfect – 3 private staterooms with ensuite bathrooms.  It is a wonderful thing when our vacation "match-making" surpasses expectations from both the guests and the crew.
Sue works tirelessly with our clients to get these rave reviews!
The trip was seamless. Don and Brigit couldn't have been nicer, more professional and a pleasure to be around. Brigit's cooking is excellent. Twice we told her we would eat ashore only to realize that nothing would be better than the delicious meal she had planned. Capt' Don was flexible with our itinerary. We made several changes over the 6 days and nothing seemed to ruffle him.

The boat was very comfortable and well maintained. The trip was a real treat.

Thanx Sue for setting it up.   Best, Eric"

More Comments on the QUIXOTE experience

We thought you would enjoy seeing comments, photos and videos from recent client yachting experiences, ranging from "freshman" first-timers to savvy seafaring repeat clients.  Thanks to your feedback, we just keep improving, enjoying 85% repeat business!