Written on the news of Peter Simon's death, November 19, 2018
We met Peter Simon in the fall of 2009 on Martha's Vineyard. His sister, Carly, was the song writer and Peter, the accomplished photographer. My husband, Chris (Christo), and I were on a weekend mission to find Zack's Beach on Gay Head (now rightfully named Aquinnah in 1997), where we were wed in 1978.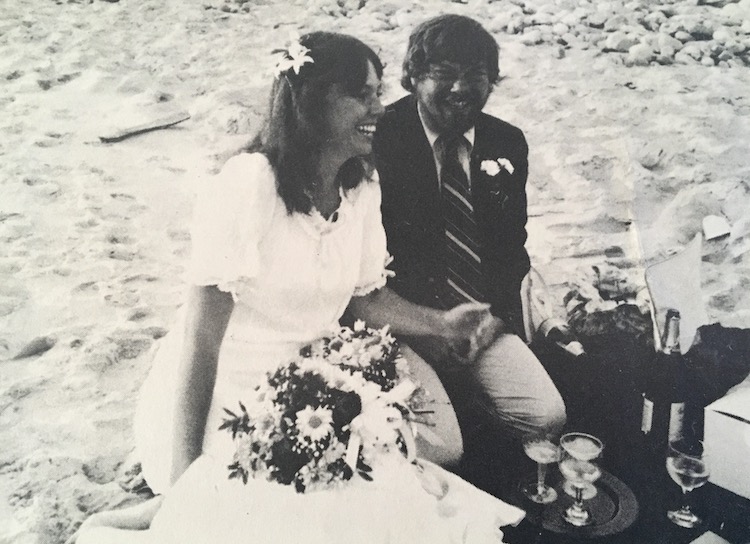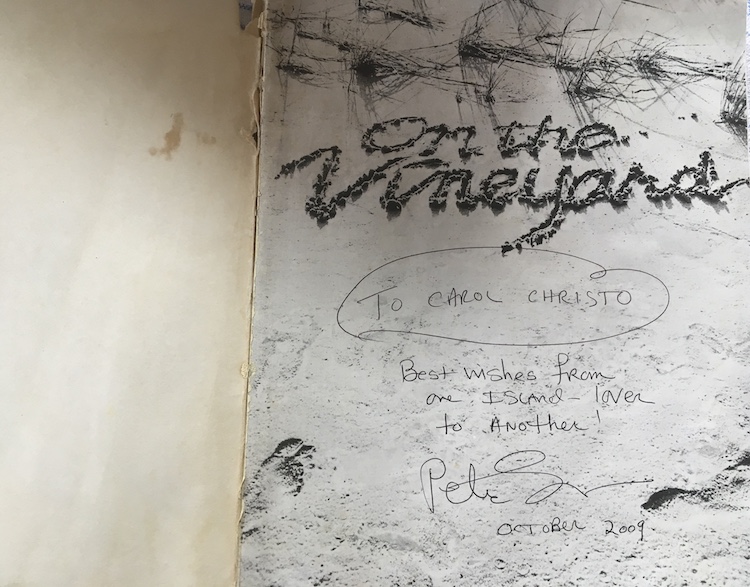 Peter's signature on our treasured book "On the Vineyard" was major on our mission list. Now, this book is worn out by pages turned and turned with all our memories of the very special July summer marriage and the returning summers later spent with children.
That book was our "dream catcher" of island living.
I found his contact info on Peter and Ronni's Vineyard Haven THE SIMON GALLERY page and wondered if he would actually get the email I hurriedly sent that morning we set out. I told him we would be on the island, and hoped that he would complete our memory book, by signing his name.
Christo and I had not been on the island together in many years. Part of our journey was to capture our great memories. Chris was diagnosed with cancer that year. Hopeful and confident that treatments were going well, the idea to sailing off to the Vineyard was our antidote.
Low and behold, after trying – and failing – to find that wedding beach, we ended up sitting at a picnic table where I started blowing bubbles in the cool wind. Several ladies came by to comment and take bubble photos.
To our amazement, it was Peter Simon's photography class! And yes, Peter sat down with us. I introduced myself, and he said "You are Chris and Carol?" He'd gotten my email!
He invited us to come into his gallery the next day.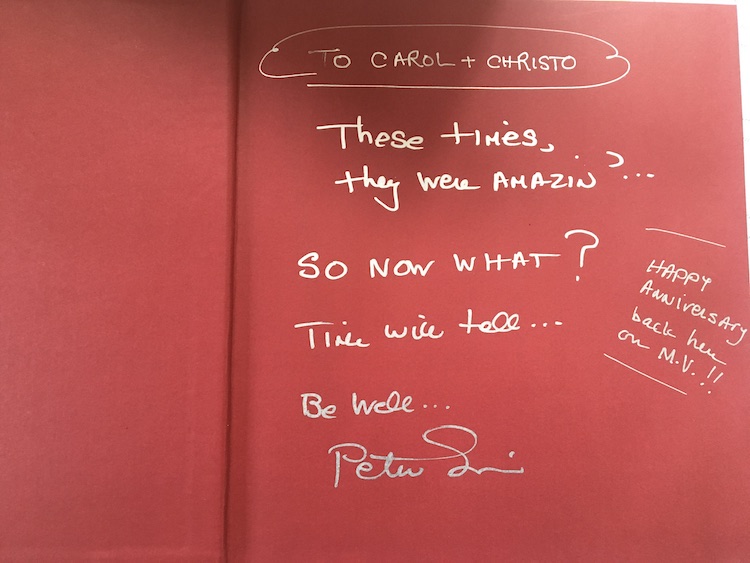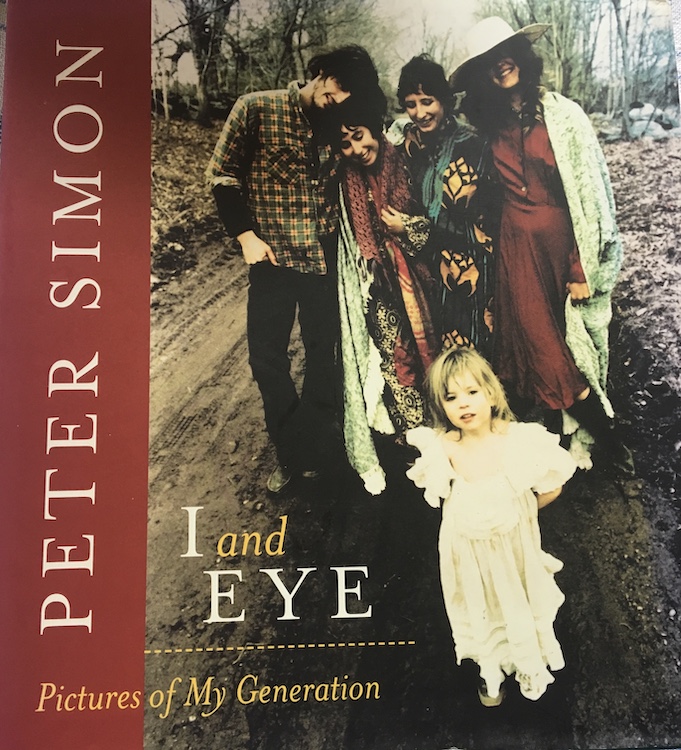 We met Peter at the gallery and he introduced us to his wife, Ronni. The atmosphere was so warm and welcoming, we sank into comfortable chairs for a leisurely chat about art, photography and the books and calendars he creates.
He signed our 1978 On The Vineyard black and white memory book. Accomplished! We also purchased his 2010 Vineyard photo journey book that day called I and Eye: Pictures from My Generation.
Christo passed away in 2010.
Peter passed today in 2018.
Damn that cancer, but memories last forever. RIP Peter. Another good man down but photo legacies are what allow us to smile and carry on.
To Ronni, Carly and the entire family, this will be a tough holiday season.
"We can never know about the days to come," wrote Carly Simon in her song Anticipation.
Peter leaves a beautiful artist's legacy and precious travel photo books on Vineyard writers, artists and the powerful characters of the 4 seasons of MV.
The Simon Gallery is under new management and is still located at 54 Main Street in Vineyard Haven, MA. Peter's photos and Ronni's jewelry are still available at the gallery.
Ronni lives in Chilmark and can be reached by email for private consultation.