Carol Kent Yacht Charters International is one of a select group of international charter yacht brokers who will attend the 7th Mediterranean Yacht Show (MEDYS) this April 30-May 4 in the coastal port of Nafplion, Greece in the spectacular Peloponesse region.

Marked as one of the largest and most important charter yacht shows in Europe,  Carol Kent will personally inspect the excellent facilities of each yacht on display over the five-day period and evaluate the level of services offered by the welcoming captains and crews in order to find the perfect yacht and itinerary for her discerning clients. During her tour of over 100 superb luxury crewed charter yachts, she will also peruse exhibitors, sample meals from world class chef's, and assess  all the best anchorages, vistas, destinations and what is unique about each yacht.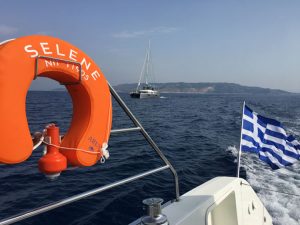 The Greece-based yacht, "Selene" which is a 62-foot Catamaran that sleeps ten in five queen rooms, is featured at the show and will host Carol Kent on a sail in the Peloponnese after the Napflion charter show finishes.
Greece as a whole stands out as a premier choice for luxury yachting, and it is often considered a "Polynesian country in the Mediterranean" with more than 100 destinations to explore, thousands of miles of coastline and crystal clear, welcoming blue water for sailing, swimming, snorkeling and water sports. Greece also has unlimited choices for cultural tours that include many world heritage sites, while its nautical tradition and high standards of boats, crews and services makes Greece a true paradise for yachting.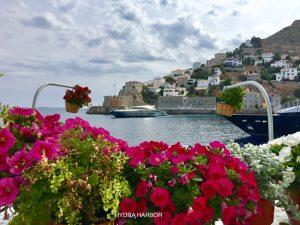 The municipality of Nafplion and site of the show as well as the nearby regions of Peloponnese are both linked to expanding yacht tourism here. Drawn to the exceptional beauty of the 'mythical Peloponnese' coastline as well as its inland sights and attractions, this region has seven main harbors and marinas that include Kalamata, Patras Kyllinis, Neapolis, Nafplio, Corinth and Galata which all serve as beautiful stopping points in any charter yacht journey.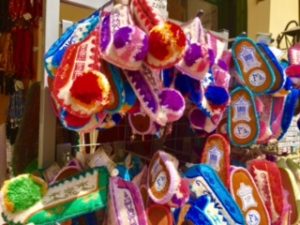 The Peloponnese is known for its beaches, hidden coves, scuba diving, snorkeling but a charter can include visits to unique medieval castles and historical villages. The Peloponnese also maintains many of its traditional ways of life with its seafaring Greek people and fishing villages, making this one of the most picturesque destinations for nautical tourism in the world.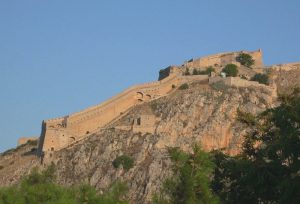 Just one of the high-points include nearby by Palamidi which is one of the most beautiful castles in Greece and an important example of Venetian fortification architecture. Yachting vacationers love to hike the 999 steps to the top of the Palamidi castle to enjoy the surrounding vistas. 
The charter yacht show marks a great opportunity for Carol Kent to re-visit one of the top yachting destinations globally. and she will be reporting from the show on new itinerarites and opportunities for clients. The show is organized each year by Greek Yachting Association under the auspices of the Hellenic Ministry of Tourism, the Municipality of Nafplion as well as the Region of the Peloponnese. Carol Kent will then continue to the TBYA Charter Yacht show in Turkey.

We look forward to checking Carol's Facebook page, Instagram and videos for updates from the docks. Here are some ways to follow our travels.
INSTAGRAM:  https://www.instagram.com/carolkentyachtcharters/
FACEBOOK :  https://www.facebook.com/CarolKentYachtCharters/
TWITTER: https://twitter.com/ckyachtcharters
YOU TUBE CHANNEL: https://www.youtube.com/c/CarolKentYachtChartersMarblehead/videos


It's smarter to charter.
Feel free to browse for your dream yacht charter here.
---
You can reach out to us on our Contact Us page.
Already have dates in mind? Let's make a plan.
Email us vacation@carolkent.com
Calling us works, too! +1 781 631 1800