Nafplion, Greece – After two years of anticipation, the 7th Mediterranean Charter Yacht Show (MEDYS) has finally begun! The historic port of Nafplion once again finds itself filled with an exceptional collection of luxury charter yachts, brokers and media from every corner of the globe taking to time to explore the yachts, meet the captains and crew and see what kinds of wonderful itineraries are available this season.. This five-day yachting event of the year guarantees to provide the unmatched showcase that everyone has been waiting for.
Carol Kent of Carol Kent Yacht Charters International has been on site since the start of the show and has been so impressed with everything. She notes that since her arrival "The launches and the service have been top notch, a lot of higher quality and we have beautiful weather this year. The organization has been flawless from the beginning to the end, from the time I registered to getting picked up at the airport and making it over to the show. All of the help that has been offered all the way through has been great!," Carol notes.
"Yachts are just waiting for us to explore their below deck, main deck and top deck with offerings of food, information on culture and favorite yachting itineraries to inspire our wanderlust and sense of adventure!"


In the upcoming days, brokers will have the opportunity to board and visit the exceptional line up of luxury crewed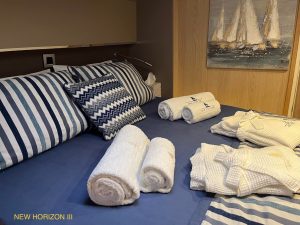 craft on display, and through personal conversations with captains and crews really learn about their style and offerings. This crucial information will be shared with Carol Kent clients as she helps guide you in choosing the right charter.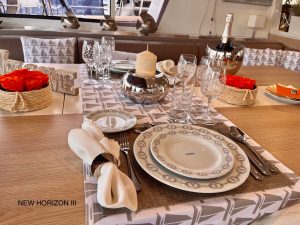 In addition, throughout the show there will be a renowned Chef's Competition with participants competing for the highly sought after 1st place title. The chefs will be creating dishes that adhere to the theme "Decadent Vegan." This will surely be a chance to sample some of the top notch  cooking in the Greece.
There is so much to explore in this historic region and is something we touched on in our prior post about the beautiful Peloponnese region where the show is located. Nafplio harbor itself does not disappoint as we continue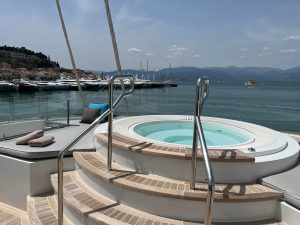 sampling the best luxury cruise itinerary for that bucket list trip you have been waiting for.
We look forward to checking Carol's Facebook page, Instagram and videos for updates from the docks.

Here are some ways to follow our travels. Have a look at the video produced by the Greek Yachting Association or follow us on social media!



 
INSTAGRAM:  https://www.instagram.com/carolkentyachtcharters/
FACEBOOK :  https://www.facebook.com/CarolKentYachtCharters/
TWITTER: https://twitter.com/ckyachtcharters
YOU TUBE CHANNEL: https://www.youtube.com/c/CarolKentYachtChartersMarblehead/videos


It's smarter to charter.
Feel free to browse for your dream yacht charter here.
---
You can reach out to us on our Contact Us page.
Already have dates in mind? Let's make a plan.
Email us vacation@carolkent.com
Calling us works, too! +1 781 631 1800