Mediterranean Yacht Show 2017 Highlights: the Very Best Charter Yachts for this Coming Season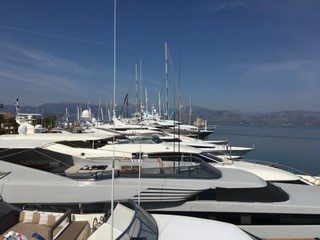 Greece is a treasure for anyone interested in super yacht luxury. It is bejeweled with gorgeous and historic islands. The sea is a blue bird color set against the unique architecture and landscapes of Ancient Greece.
The entire Mediterranean Sea and the countries that encompass it are of myth and legend, laden with beaches, harbors and islands. The luxury yacht cruise in the "Med" (as it is universally called), offers a season full of adventure, enhanced by the European style and mastery of the art of fine living.
Carol Kent has just returned from Greece where she attended the 4th Mediterranean Yacht Show (MEDYS), one of the most prestigious for-charter-only events, set in the heart of the medieval seaport of Nafplion. 
Organized by the Greek Yachting Association (GYA), this globally-renowned show for yacht brokers showcases luxury yacht travel. On the opening day, the President of the GYA, Mr. Michael Skoulikidis, greeted guests with Greek enthusiasm prior to a welcome reception in the historic Palamidi Fortress.  
Then Carol went to work! With her discerning eye and palate – and 31 years of experience – Carol inspected the yachts, tasted the cuisine and talked with each captain and crew over the course of the event.
Carol's findings: Charter clients have more variety to choose from than ever before. Boats and budgets vary widely, offering endless options for families, couples and special gatherings.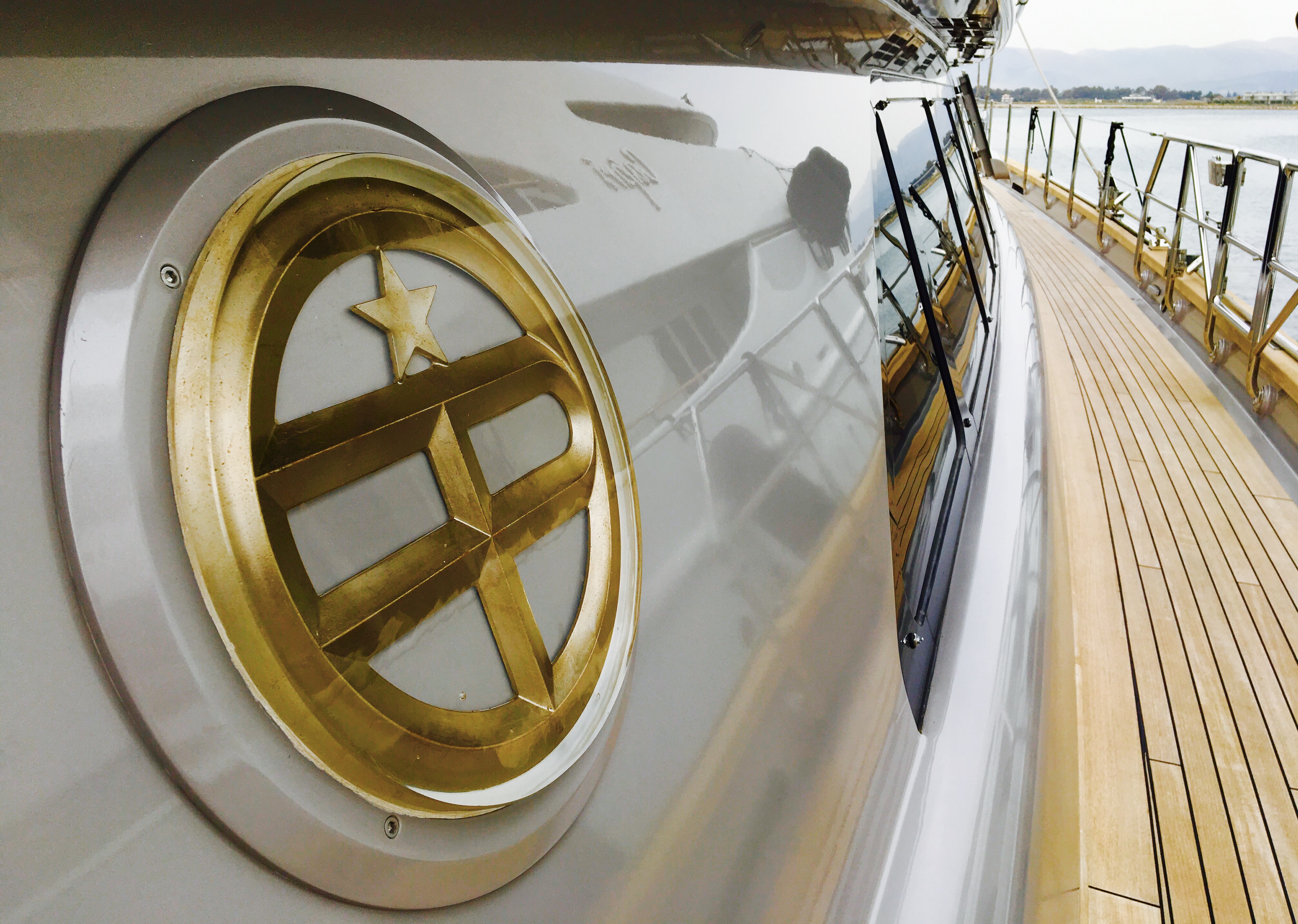 "This year, I visited a number of yachts including one of the top modern 50m/164ft Perini Navi sailing yacht 'BARACUDA VALLETTA," Carol said. "She is like no other in her class. Minimalist interior with sailing being the main reason to charter her.  Nine crew take care of ten guests in five unique cabins.  She is fully-booked this summer season, so consider her for the Caribbean and next summer in the Mediterranean."
Carol also visited the brand new motor yacht "OURANOUS" which includes a spectacular top deck dining fully air-conditioned or not (your choice) dining room.  "A Jacuzzi offers the best views – cocktails at sunset provide relaxation and time to reflect on the day and anticipate your dinner time," Carol says with admiration.  
"The trend in the newest and updated motor yachts is that they are clean, simple and minimalist. There are no carpets!  This encourages casual beach attire and keeps the vessel in tune with the aura of relaxation, open space and the simple feeling of a gorgeous deck under one's feet."
Carol notes that her charter clients are looking for a varied experience and run the gamut from fast motor yachts, sail catamarans to classic motor sailors and she adds that "sometimes its really the crew who make your charter which is why we vet every yacht and help you choose accordingly."
"Additional highpoints of the tour," Carol continues, "included a fantastic breakfast on board the 28m/92ft Sunseeker M/Y 'AQUA LIBRA', which has a top deck that offers a sleek area for dining and lounging.  She is a 2012 delivery from UK yard, and is a beauty."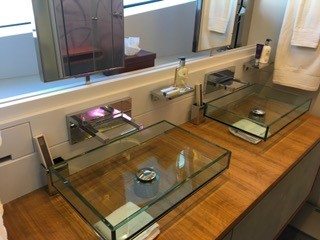 The 42m/137ft M/Y 'BARENTS SEA' was also a favorite "with its complete refit that felt more like a new build," said Carol. The vessel has all teak-flooring interior, mood lighting in the master cabin, and all six staterooms having red and blue water fall sinks. With a projector on the top deck for movie viewing under the stars and a karaoke for all singers and ages, it is great family yacht, Carol notes. "The crew are totally together to make wishes come true," she adds.
Perfectly-priced for families wanting to see many of the Greek islands, the 21m/68ftRiva M/Y 'SPACE' was also high on Carol's list. With three cabins for six guests, the crew is dedicated to service.  (Please see our interview with Ioanna your chef and photos of the yacht SPACE)
Also, the 17m/55ft S/Y Catamaran 'HIGHJINKS' II debuted as a first charter yacht this season.  Once for private use only, the crew has come together with great backgrounds making for interesting conversations.  Captain Miltos Skouras is a reputable artist in the off season (his acrylic artwork is displayed onboard).  His crewmate, Eugene, is an archeologist and schooled chef in Mediterranean-style cooking.
"This is another great family charter yacht complete with four equal cabins plus a children's cabin," Carol says.
The 23m/75ft M/Sailor 'ALTHEA' is beautifully maintained and had been in private use for 10 years by her 82-year old owner. This high quality vessel was built in 1993, but she had a major refit and is annually taken care of.  It's an easy yacht to move about, and has great aft deck sun pads. She sails with three crew and accommodates 10 guests in five cabins.
The yacht show is also an important time to showcase premier global yacht charter companies such as Camper & Nicholson, Edmiston & Company, Fraser Yachts, Yachting Partners International, Northrop & Johnson and more.
Now in its fourth year, the MEDYS was previously held on the island of Poros, another lovely port just two hours by ferry or chartered yacht (of course).  Due to the rapid increase in professionally-staffed Greek and international flagged vessels, the show was moved to Nafplion, providing much-needed marina berths for motor, sail, motor sailors and catamarans.
Carol Kent is a member of the worldwide yachting associations as well as the PR Chairperson for the AYCA (American Yacht Charter Association). Please contact Carol Kent Yacht Charters for more information.