Once it was hard to think of Tahiti without recalling paintings by French artist Paul Gaugin with their rich colors, beautiful people, exotic scenery and a wee bit of melancholy. Now, as we prepare a new 7-day Itinerary in French Polynesia inspired by our friends at the 202′ Motor Yacht CALYPSO, it's hard to think of Tahiti (and the South Pacific) without recalling vibrant photos from recent Tahitian yacht charters.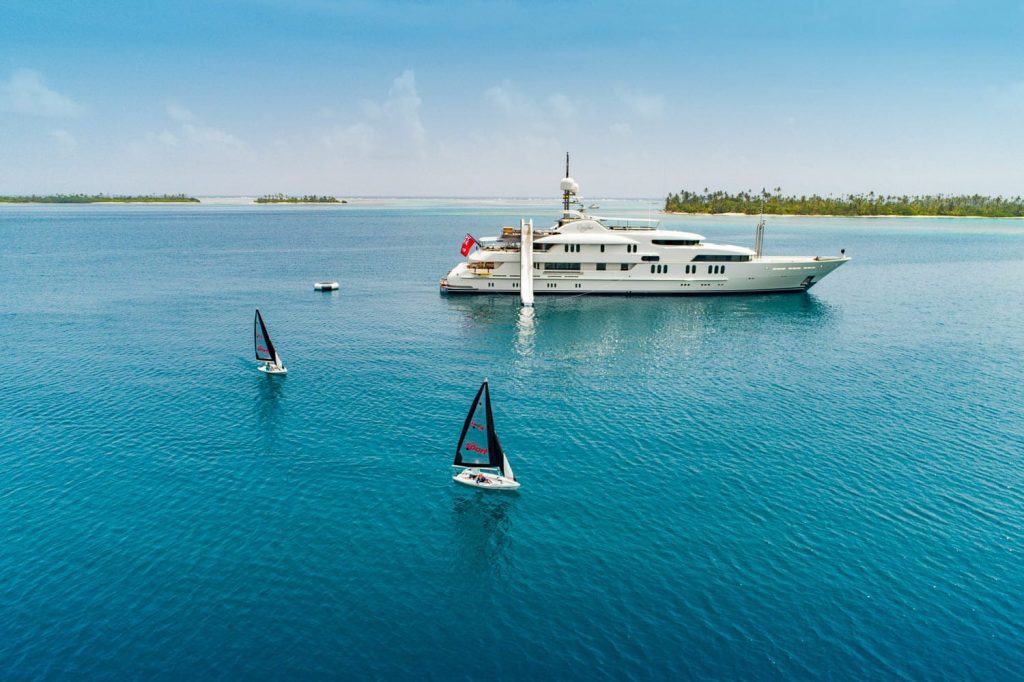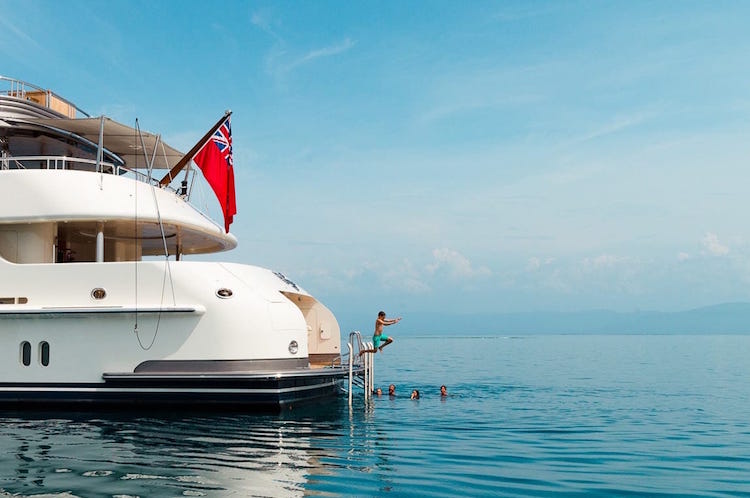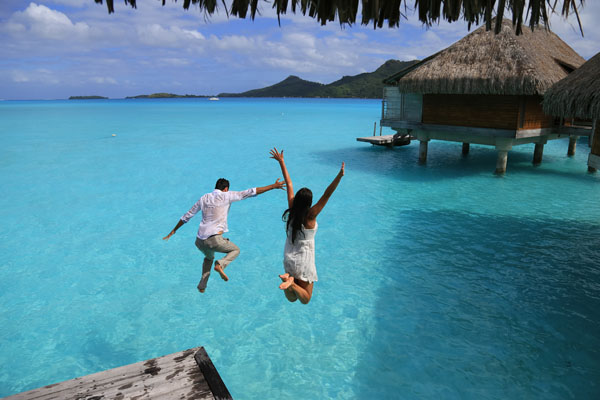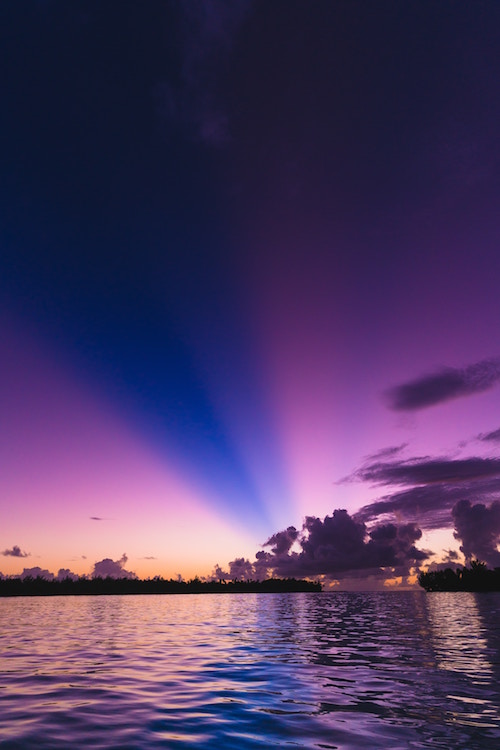 About CALYPSO
The 202ft/61.5m motor yacht CALYPSO with it's crew of 15 is available for charter in Tahiti, French Polynesia August 28 – November 15, 2018.
6 cabins sleep 12 guests. Built by Amels in 2003 and refit in 2017, CALYPSO comes loaded with toys so travelers can take advantage of all the spectacular scenery, welcoming rich culture, diving, snorkeling, pristine beaches, and lush landscapes that French Polynesia offers.
Thanks to the captain and crew of the CALYPSO, we're revisiting Tahiti and The Society Islands so we can bring you an exciting new 7-day itinerary for a destination you may or may not now much about (except for that crazy pink soda from the 70's called Tahitian Treat.)
And if your love for the South Pacific is like ours, you'll get Bali H'ai just thinking about chartering a yacht here!
About The Society Islands
The Society Islands, with their lush green mountain peaks plus exquisite pink and white sand beaches, beckon vacationers and adventurers to embrace this time and place.
Bora Bora and Tahiti, home to Papeete, the capitol of French Polynesia, are probably the most famous islands in The Society, however, there is more to explore no matter what your interest.
About Tahiti
Before we start our 7-day Tahiti itinerary, here's a thought from the M/Y CALYPSO team.
"Don't let the tranquil landscapes and enticing underwater worlds fool you … as the Society Islands are pulsating with a culture that colorful and vibrant, beautifully juxtaposed between traditional customs and the occasional glimpse at high end luxury lifestyle."
And, if you fancy a bit of research about the famous Captain Cook naming this region of the South Pacific, let me save you a trip to Wikipedia:
"The Society Islands (French: Îles de la Société or officially Archipel de la Société; Tahitian: Tōtaiete mā) includes a group of islands in the South Pacific Ocean. It is, politically and legally, part of French Polynesia. The archipelago is believed to have been named by Captain James Cook during his first voyage in 1769, supposedly in honour of the Royal Society, the sponsor of the first British scientific survey of the islands; however, Cook himself stated in his journal that he called the islands Society "as they lay contiguous to one another."