Yachting over the Holidays is becoming a family tradition – an unforgettable getaway for family or friends. 
We have researched and found most villas, hotels and cruise ships are full to capacity during this festive time of year.  Why not charter a private yacht?  Imagine having a dedicated crew serve you as you island-hop in the pristine waters of the US & British Virgin Islands. Or, may we suggest you might drop in on that most popular "to see and be seen" port of call, St. Bart's, for New Year's Eve? Read on for more suggestions.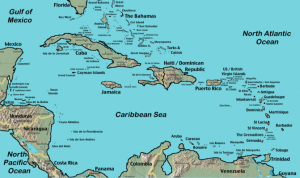 Here are a few suggestions to help you start planning your yacht holiday vacation (not too late) for Christmas Week and New Year's Eve.
Caribbean Anywhere – you pick the ports! 
View yachts based on number of guests
The 193′ Motor Yacht SLIPSTREAM is now available for both the Christmas and New Year holidays.  Welcome 2016 pampered in elegance and pizzazz, impressing up to 11 special guests. (View Yachts and Destinations
125′ Sail Yacht TWILIGHT is a classic Oyster design ranking high on the quality yachts in charter.  Open for OPEN FOR BOTH CHRISTMAS & NEW YEARS – 19 to 26 December or 27 to 3 January / or a 10 day minimum over this period.  8 Guests in 4 luxurious en-suite cabins – plus 6 Crew.  (View Itinerary)
90′ Motor Yacht T-ZERO is now open for NEW YEARS  out of St. Thomas, USVI.  *Master Suite-King Size Bed with shower/tub (ideal for babies), VIP Suite-Queen Size Bed, 3rd Stateroom-2 Twin Beds-with 1 Pullman (for Child).  6 Guests and 3 Crew. (read Sue Gearan's review)
48′ Sail Catamaran SUNSPLASH – in now OPEN FOR NEW YEARS!!  – December 29th boarding in St. Thomas, USVI for convenience flight, arrive and sail!  Family of 4 or Couples welcome on board the newest of our "all about top service" yacht.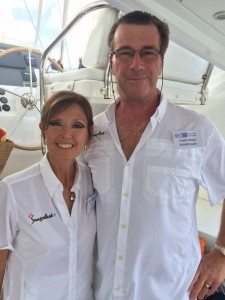 • Private taxi to/from STT or hotel to AYH Marina, Red Hook
• Champagne and lemon-scented towelettes upon arrival at yacht
• Silver-service dining
• Mid-charter tour/excursion on Virgin Gorda or Anegada
• Tropical floral arrangements in Guest cabins and aft cockpit
• Bath towels freshened every other day throughout charter
• Entirely smoke-free yacht (View Itinerary)
St. Bart's for New Year's Eve
Your crew of 12 anticipates your arrival in St. Maarten for boarding on December 28th.  Bring 11 of your favorite people to play on board the 163′ Motor Yacht CASINO ROYALE.  Named after the James Bond movie, she is one of the few who has an elevator for all deck levels.  You may get lost in her 6 Cabins, but you will find privacy!  Inquire soon for more enticing details. (View Itinerary)
Turks & Caicos Islands
It is rare to have a quality yacht available in this cruising area.  Take 9 family or friends and cruise on board 127′ Motor Yacht GLADIUS.  (View Itinerary)
Antigua to British Virgin Islands, December 11  – 26
Celebrate Chanukah or Christmas aboard a New Catamaran 56′ AOIHB.  Luxury 4 cabins (8 guests) have deluxe Queen berths and a 3-person energetic crew waiting just for you. (Read a Review) Give us a call or email us!  We are on top of all destinations and availability for your Yacht Holiday Vacation.  This is not a complete list; we have more to share and can gladly discuss your ideas.