When your charter yacht is at anchor, you are among the most spectacular array of sea creatures, fish, flora, and fauna.  Your yacht is equipped with the gear you need to enjoy this undersea world. Your crew can guide you to these secluded anchorages that you cannot reach by cruise ship or "bareboat".
The top Caribbean snorkeling spots are best accessed by boat. Here are some of our favorites, in detail.
US Virgin Islands 
If you're looking for a magical place to snorkel in the Caribbean, the USVI has a variety of reefs just offshore. The abundant and exotic life includes seahorses and lobsters. In addition to the three main US Virgin Islands of Saint Croix, Saint John, and Saint Thomas, there are several minor islands that offer unbeatable snorkeling experiences.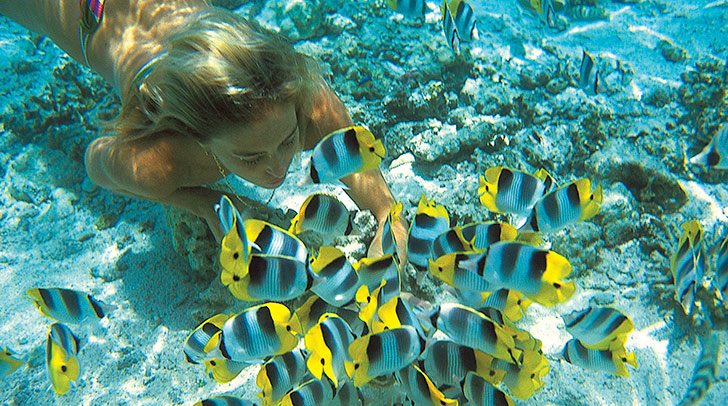 Buck Island Reef National Monument, St. Croix
Considered to be a Caribbean gem, this reef is most notable for its coral reef ecosystem and the small tropical island that it encircles. The Monument supports many unique terrestrial and marine plants and animals, including some endangered and threatened species. Look, but don't touch!
Trunk Bay, St. John
One of the top Caribbean destinations for snorkeling, Trunk Bay is a showpiece of the National Park Service with its underwater snorkeling trail, whose underwater signs inform and educate you as you snorkel along this watery trail.
Brewers Bay, St. Thomas
The beach has many beautiful snorkeling sights, but what is particularly unique about Brewers Bay is the very high chance of seeing a number of large sea turtles. The clear water and protective seagrass make Brewers Bay a favorite for Green Sea Turtles and Hawksbill Turtles.
British Virgin Islands
The BVI is known to offer some of the best sailing and cruising experiences, where passengers can throw anchor and dip below the surface to explore what lies beneath.  The best snorkeling spots are only accessible by boat. This is why we recommend getting out on a boat to explore the area.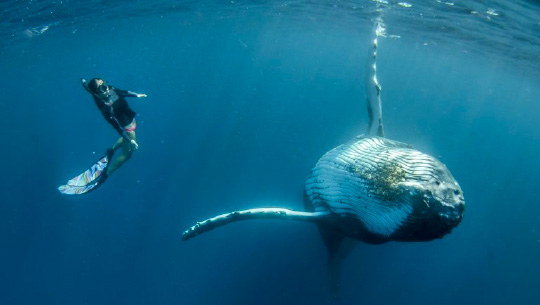 The Indians, off Norman Island
Just off Pelican Island near Norman Islands, the Indians are part of the National Parks Trust and remain protected. The Indians are basically four rocks that rise out of the sea from a depth of about 30 to 40 feet. It leads to amazing reef snorkeling, plus dramatic views from the water of the vibrant bird life above.
The Caves, Normans Island
While at The Indians, be sure to stop at The Caves at Norman Island, especially if you are a fan of Treasure Island. Here you will find several shallow caves leading into Norman Island, believed by many to have once housed treasure. Entering The Caves you'll see schools of colorful fish, so bring your flashlight (waterproof, of course) to light up the coral and sponges.
The Baths, Virgin Gorda
Probably almost everyone's favorite, The Baths on Virgin Gorda are known for their fantastic snorkeling and remarkable boulder formations. Snorkel in toward the beach and then follow the trail through these behemoth rocks to explore the pools of water. Tropical fish live in the tunnels and crevices formed by these enormous boulders as they meet the sea.
Spanish Virgin Islands
There is no better way to immerse yourself into the Spanish Virgin Islands than in the natural bio-luminescent bay in Vieques or the national parks here. Snorkeling is a treat!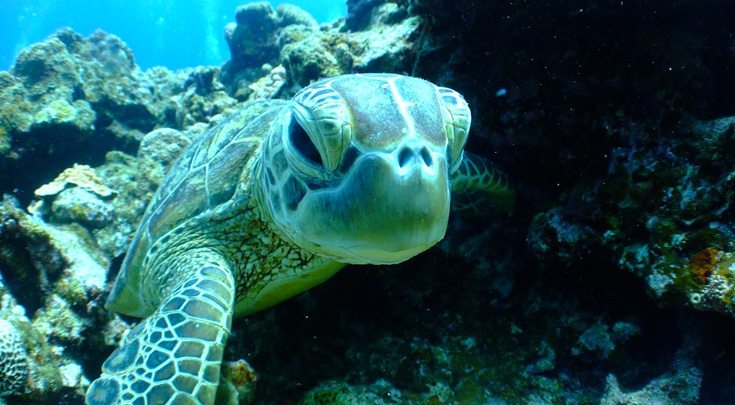 Blue Beach, Vieques
This beach is shallow, making it a great place for families to snorkel together.  Even at some spots around the edge of the shore, small children can sit on the water and watch schools of fish swimming around. The best snorkeling spot is at the end of the road where you can get easy access to La Chiva, a small island with surrounding waters full of life and a long reef that extends across the beach. The waters are shallow, you can easily float and swim with the current, depending on the wind conditions.
Cayo Diablo National Park
Cayo Diablo straddles the border of the Atlantic and Caribbean, located just a 20-minute boat ride from the shores of Fajardo, in the eastern region of Puerto Rico. Many snorkelers and divers come here for the sea turtles that are almost always found lounging in the shallow waters, though you'll also see stands of elkhorn and staghorn coral that are home to countless tropical fish. This may be the very best spot for a close encounter with turtles, including hawksbill and green turtles that are often calm enough that you can swim right alongside them.
Fajardo, Culebra
The best way to explore the keys near Fajardo is through a snorkel mask! Several atolls, reefs, and islands offer a splendid immersive experience, swimming among reefs and tropical fish, then resting on the nearby sandy beaches of Icacos or Culebrita.
Belize, Central America
Belize has some of the best snorkeling in the world. The world's second-largest barrier reef graces the coast of Belize, providing unrivaled snorkeling with an abundance of coral and tropical fish to discover. Belize is also blessed with clear turquoise waters, hundreds of cayes (small islands), and three atolls that offer exceptional snorkeling adventures.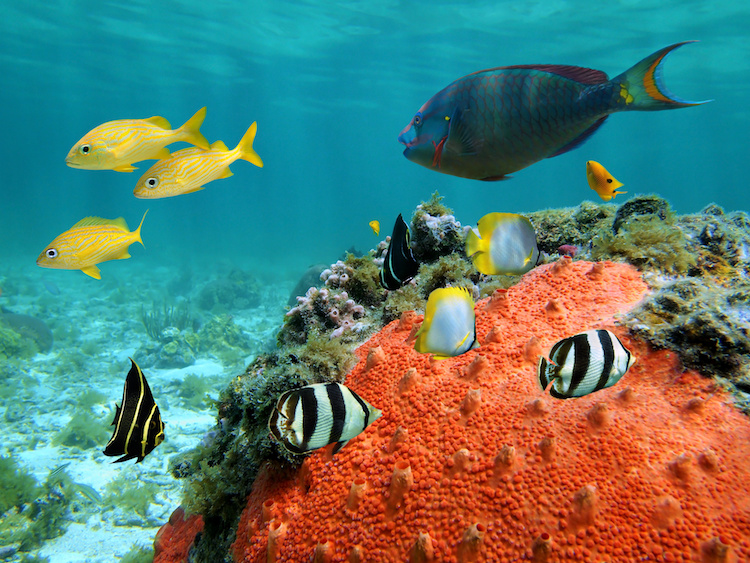 Hol Chan Marine Reserve and Shark Ray Alley – Ambergris Caye
Off the southern tip of Ambergris Caye is Belize's oldest marine reserve, the Hol Chan Marine Reserve. Hol Chan is Mayan for 'little channel." The entire reserve focuses on a cut through the reef (called a Quebrada) which is little more than 25 yards (23 m) wide and 30 feet (9 m) deep, about 4 miles southeast of San Pedro.
The reserve was formed primarily as a community-based initiative due to concern over the high level of uncontrolled, often destructive fishing and diving activities in the area. Reserve status was also called for by international organizations such as the New York Zoological Society (NYZS) and Peace Corps, due to the unique formation of the channel, the abundant fishery resources (including conch and lobster), and the feasibility of including an interlinked system of coral reef, seagrass and mangrove habitats in this area that make good protection for the juvenile fishes.
Southwest Caye – Glover's Reef Atoll
Glover's Reef Atoll is considered the most remote of the three major atolls off the coast of Belize. This atoll is also a World Heritage Site, which means it is listed by the International World Heritage Program of UNESCO and can receive funding and special protections. It is also a Marine Reserve of Belize. The beauty of Glover's Reef is that the waters within are almost always calm because of the protection of the reef.
There is an abundance of fish life, healthy corals of types you don't see commonly elsewhere (like Pillar Coral), tons of interesting shapes and colors of sponges, and lots of algae.
The waters are stunning outside of the reef here, and with snorkeling gear, you can carefully make your way in and around this reef with some stunning results!
Mexico Rocks
Here you will find one of the most beautiful snorkel sites known as Mexico Rocks & Tres Cocos. Unlike many of the snorkeling spots in Belize, Mexico Rocks & Tres Cocos is a star coral patch that is located in the shallow waters midway between the great barrier reef and the island of Ambergris Caye.
Mexico Rocks are known for many conches, banded shrimps, arrow crabs, grunts, yellow tail snappers, and an assortment of Butterfly and Angelfish. Tres Cocos is named after three tall coconut trees on shore used to locate the site. The reef here gets as shallow as four feet. Here you will find the most beautiful corals, colorful species of both large and small fishes, shrimp, parrot fish, fairy basslet, sea urchins, spider crabs, lobster, and many other small critters of the sea. You will also see magnificent elk horns, sea whips, and sea rods.
The Grenadines 
Described as a kaleidoscope of colors, the Grenadines is spectacular. There are four of the five uninhabited islands that are all part of Tobago Cays Marine Park. This treasured area remains under the watchful eye of rangers who ensure the coral-reef system continues to thrive, with lots of tropical fish found in waters only five to 12 feet deep. If you've got your heart set on turtles, the protected grassy area right outside the beach of Baradel is the place to go.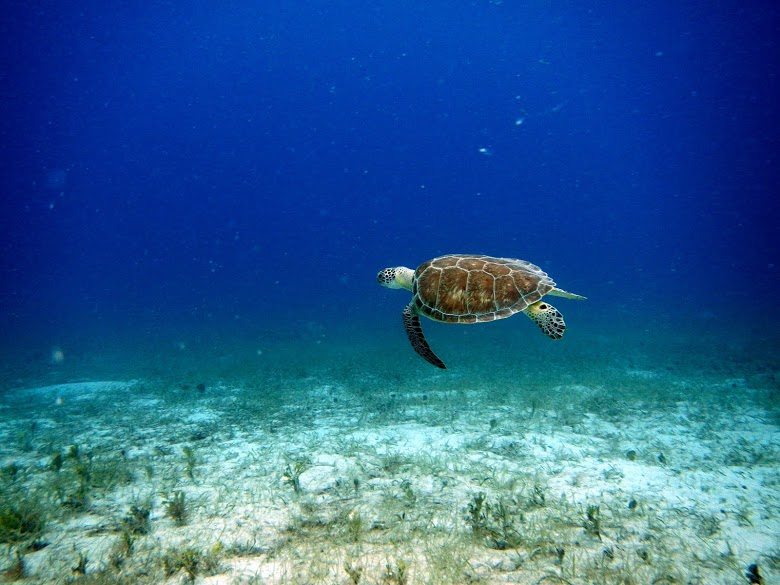 Mayreau Gardens
Mayreau Island – and its nearby reef – is part of the Tobago Cays protected area, but its reef – called the Mayreau Gardens –is one of the most biodiverse snorkeling sites in all of the Caribbean. Exotic fish, green turtles, and numerous species of hard coral populate the Gardens. Mayreau is also a popular scuba diving spot, and many nearby diving sites are known as the best in the Caribbean. If you fancy yourself a diver, check out The Puruni, a 1918 sunken British battleship, or Catholic Rock.
Molinere Underwater Sculpture Park
Reachable only by boat, the park's artificial reef was built in 2006 and features sculptures by British artist Jason deClaires Taylor among other artists. Many of Taylor's creations have since been populated by hard corals and schools of tropical fish. Be on the lookout for some of the park's originals like The Lost Correspondent and The Unstill Life, which both sit about 20 feet below the surface. Fascinating!
If you wish to make snorkeling a highlight of your yacht charter experience, start planning here and we will help you make it happen.
Keep current! Catch up with us online!
It's smarter to charter.
Start browsing for your dream yacht charter here.
YACHT SEARCH
You can reach out to us on our Contact Us page.
Already have dates in mind? Let's make a plan.
Email us vacation@carolkent.com
Calling us works, too! +1 781 631 1800