We have compiled our top viewing ports for the 4th of July Fireworks on the US East Coast.  It is the all American holiday and it becomes especially significant when you spend this traditional and celebrated vacation on the water.
These are our top vacation harbor location picks on the East Coast.  Nothing compares to seeing the skies light up with Fireworks and the lights reflecting on the water.  Your yacht is your VIP seating and hotel.  Chartering allows you to escape the crowds and heat while relaxing with friends and family.  These locations and anchorages might entice you to plan for next year.  Wishing all our clients a great week this year!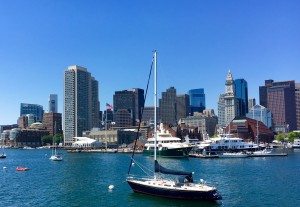 #1 Boston – The birthplace of American history offers synchronized music and entertainment by the Boston Pops Orchestra and Fireworks while being anchored on the Charles River.  It is the closest you will ever get to this dramatic sound of Fireworks and experience first class viewing.  This is definitely a "Bucket List" vacation.
#2 New York City – The Lady "Statue of Liberty" stands tall representing our American heritage of welcoming newcomers to our land of plenty.  Fireworks display details are linked here.  Cruising from Sag Harbor into the city for this evening is also a vacation treat.
#3 Newport, RI – It is the home of the New York Yacht Club, Americas Cup Racing and offers a lively sailing community with extreme water real estate like no other.  The Fireworks begin at 9:15AM for more details, use this link.    Sue's favorite!  She is our lucky permanent resident.
FIREWORKS IN MASSACHUSETTS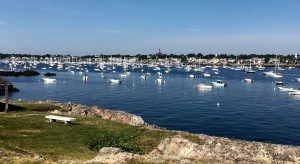 Marblehead Harbor: Carol's favorite! The entire harbor illuminates with flares in anticipation for the July 4, 9PM Fireworks
Boston Harbor: July 2, 9PM on Long Wharf as part of Boston Harborfest
Nantucket:  July 3,9PM at Jetties Beach, 4 Bathing Beach Road
Martha's Vineyard: July 4, 9:15PM over Edgartown Harbor
Hingham: July 2, 9PM from Button Island over Hingham Harbor
Gloucester: July 3, 9:30PM over Gloucester Harbor
Lynn: July 3, 9:15PM from a barge near Red Rock
Quincy/Weymouth: July 3, 9:15PM from a barge off Wessagusset Beach
Boston: July 4, 8:30PM – 10:30PM on the Charles River
Nahant: July 4, 9PM from Bailey's Hill Park
Plymouth: July 4, 9PM on the Plymouth Waterfront
New Bedford: July 4, 9PM over New Bedford Harbor 

FIREWORKS IN RHODE ISLAND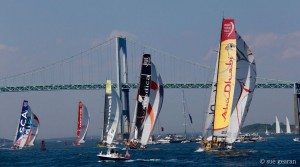 Warwick: July 1, 9PM from the Oakland Beach seawall
Jamestown: July 3, 9PM over Newport Harbor and Narragansett Bay
Bristol: July 3, 9:30PM from Independence Park. Get there early and stroll over to the concert series downtown!
Block Island: July 3, dusk/9PM from Town Beach Pavilion
Newport: July 4, 9:15PM over Newport Harbor
FIREWORKS IN NEW HAMPSHIRE

Portsmouth – As a major coastal town in one of the original Thirteen Colonies, in a state whose slogan is Live Free or Die, it's safe to say Independence Day means a lot to the people of Portsmouth, New Hampshire. The sparks start (officially) flying at dusk, around 9:15PM on Sunday, July 3rd from South Mill Pond by City Hall.
FIREWORKS IN MAINE
Kennebunk and Kennebunkport team up each year to set off a spectacular show from Narragansett Point, between Gooch's and Middle beaches. The show starts at 9PM on Monday, July 4th, and the best spot by far to watch is from on the water.
Other US EAST COAST PORTS TO VIEW FIREWORKS

Annapolis: July 4, 9:15PM from Susan Campbell Park. Get there at 8PM for the Naval Academy's Concert Band performance.
Baltimore: July 4, 9:30PM over the harbor. Get there at 7PM for a concert by the U.S. Navy Band at the Inner Harbor Amphitheater!
Georgetown/Sassafrass: July 4, dusk. Arrive early for the boat parade at 5pm.
Cape Charles, VA: July 4, after dark over the harbor
Solomons Island, MD: July 4, 9:15PM
NOTE:  2017 4th of July will be on a Tuesday for an extra-long weekend getaway!